MAYFAIR office fitout and relocation for Saltus Ltd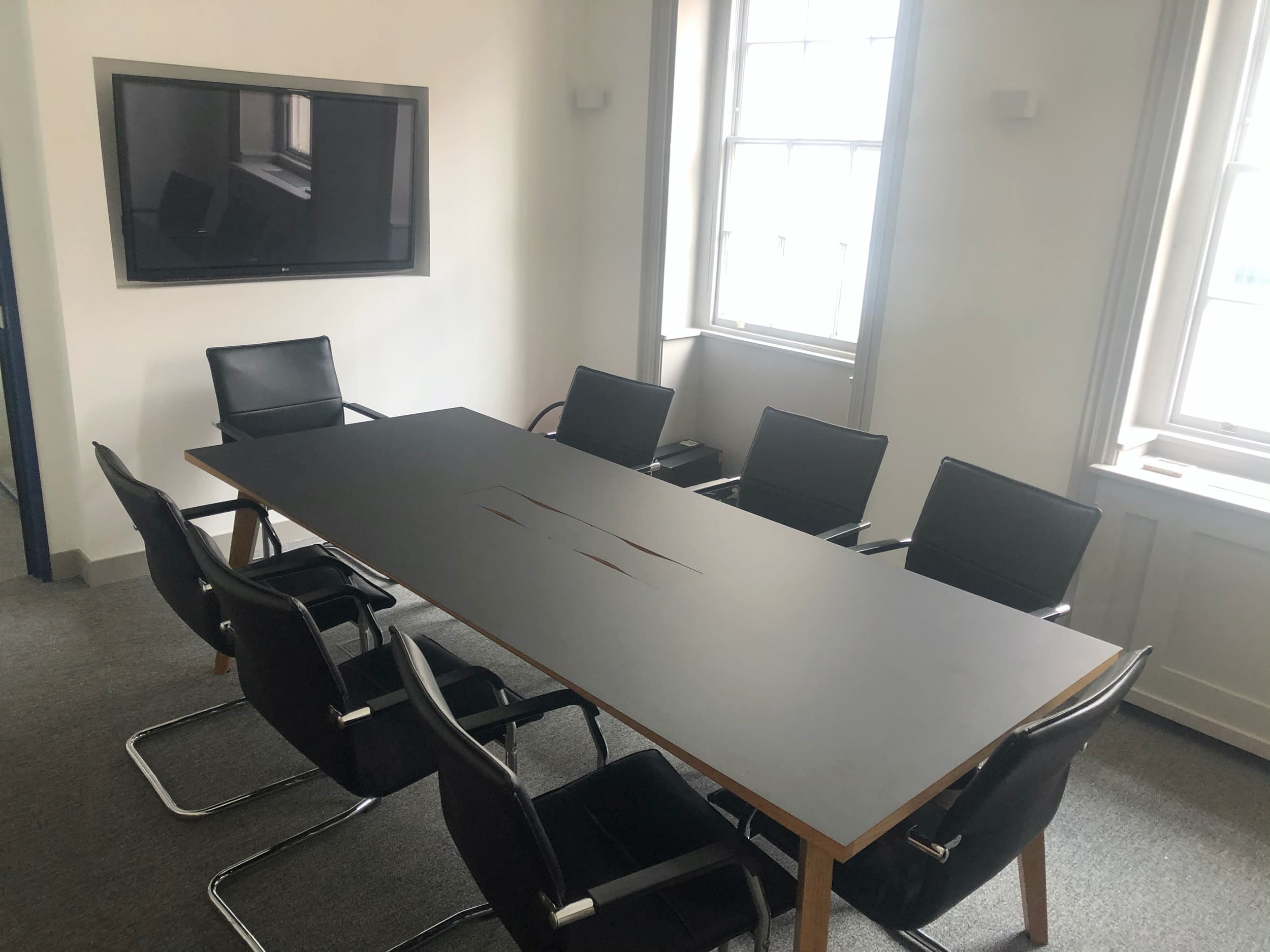 Saltus is a client who we first moved into offices nearly twenty years ago. They decided to relocate from St James and into an heritage building in Old Burlington Street and we were more than happy to help them once again.
Although not requiring a large office, the balance had to be struck between a functional working office and a welcoming environment suitable for a successful business.
Coronavirus

The works were inhibited somewhat by the virus lockdown which was instigated more-or-less on the day we were due to commence work on site.
Being part of the construction industry, we were allowed to continue working but had to introduce and implement our Covid-19 protocols, as keeping everyone safe was of paramount importance.
The main impact of which was to have only one contractor operating on-site at any one time, followed by an antibacterial clean of the premises before the next contractor could be on-site, this obviously lengthened the project timescales. However, with the client sending staff to work from home we were able to operate uninterrupted.
The project
The project itself was quite straightforward and involved creating two meeting rooms with glass partitions and metal frames sprayed to match the client brand colours and creation of an open plan working area for ten new workstations. The work, however was hindered by lengthy lead times for some essential products with the global shutdown delaying manufacture and delivery of some materials and furniture items.
The only other complication we encountered was that the telephone supplier hadn't originally set up access to supply service to the floor we were working on, and this included not having a comms rack to connect to.
Old Georgian building

The old Georgian style building still retains their floorboards and joists which made the installation of new floor boxes, power and Cat5e network cabling slightly problematic. Thankfully with all the other companies working from home in the building we were able to complete the works without disruption to any of the other building occupants and we managed to install a simple floor standing rack to allow all comms equipment to be connected in the new office space.
As we moved the client into their new offices, we were also able to undertake dilapidations works on the old offices.
Bob and his team were thorough and professional throughout our entire moving process. Their attention to detail, responsiveness and good humour made our whole office move a slick and painless experience. I would have no hesitation in recommending them to any other business needing to make "their office space work''.
To find out more
If you would like to find out more about how we can help develop your dream office space, give us a ring on 020 8405 0555 or send us a message.