RICHMOND acoustic enhancements for Ritmeester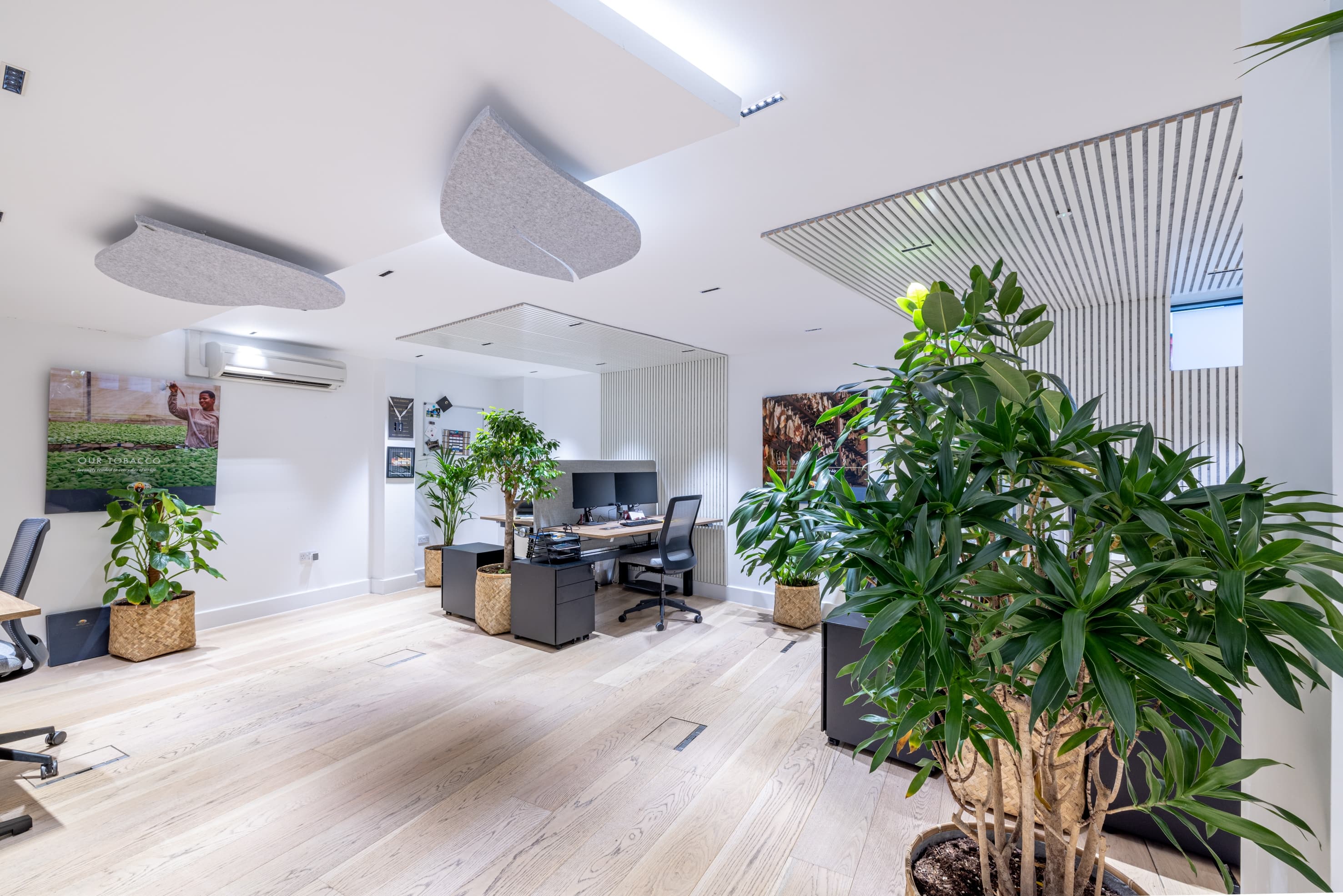 Several years ago we completed the refurbishment of Ritmeester's offices to better represent their company ethos and as with all good workplace environments the space is regularly assessed and reviewed. After the pandemic and staff returned to the office it was decided that adding a sound absorption scheme to the current design would improve the comfort level of the space for all it's users, whether they be staff or visitors.
The design scheme
The office already had a strong and stylish scheme with Walnut furniture and luxurious planting which we wanted to enhance and not detract from.
We curated a range of complementary sound absorption products to create a cohesive acoustic solution including ceiling, wall and desk panels that could be easily retro fitted. We presented the client with the final design scheme in two colourways, one in a light White and Grey finish and the second in a stronger Walnut finish for them to choose from.
The client chose the White and Grey option for the main open plan office area to maintain the light and airy feel of the space and as a contrast to the darker Walnut which we have previously fitted in the main meeting room which creates a more defined environment.
To find out more
If you would like to find out more about how we can help develop your dream office space, give us a ring on 020 8405 0555 or send us a message.