MITCHAM creating a fresh workplace for Renlon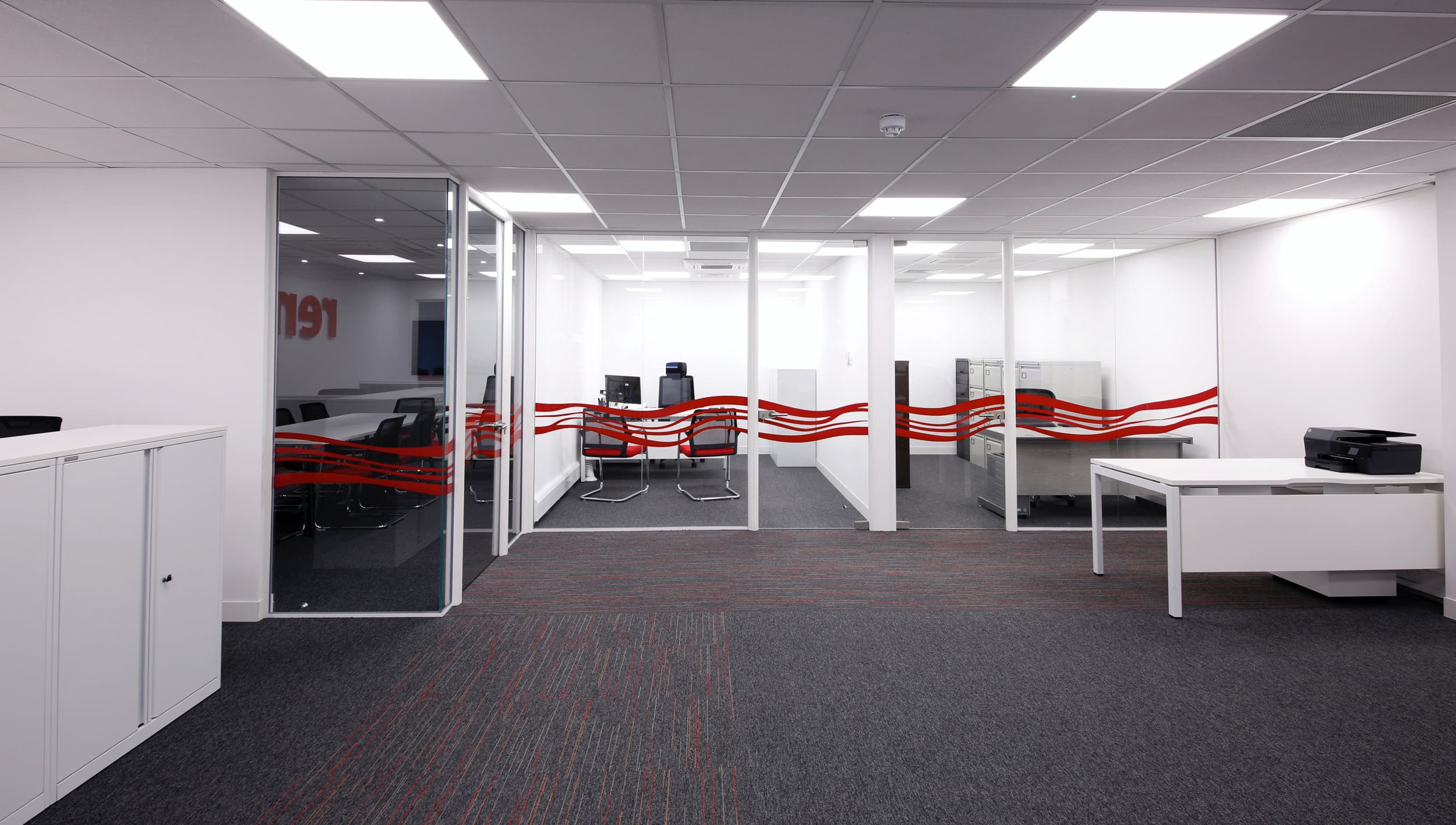 Renlon asked IRS to create a fresh modern workplace and the company needed to remain fully operational during works. We increased their usable floor space by two thirds, all with zero ongoing cost to the business.
Renlon is a company based on an industrial park in Mitcham, south London. They have been in business for over 35 years, specialising in basement waterproofing, treatments for dry and wet rot decay and infestations in timbers, and rising damp.
They work on residential homes, heritage buildings and even royal palaces, working with architects, surveyors, building contractors and house owners.
The brief
Renlon asked IRS to help them improve the working environment for their staff and create a fresh modern workplace that also reflected the company's brand, whilst bearing in mind that the business must remain fully operational during the works and that we work together with one of their preferred suppliers.
The concept
The warehouse included a mezzanine floor that was only being partly occupied by some administration office space and storage. Our design allowed for the whole mezzanine space to be revitalised, bringing together all the staff on one floor, improving workflow, communication and collaboration.
It also allowed us to re-purpose the now redundant downstairs offices to a form a welcoming and informal meeting area for a coffee or a bite to eat, away from their desks.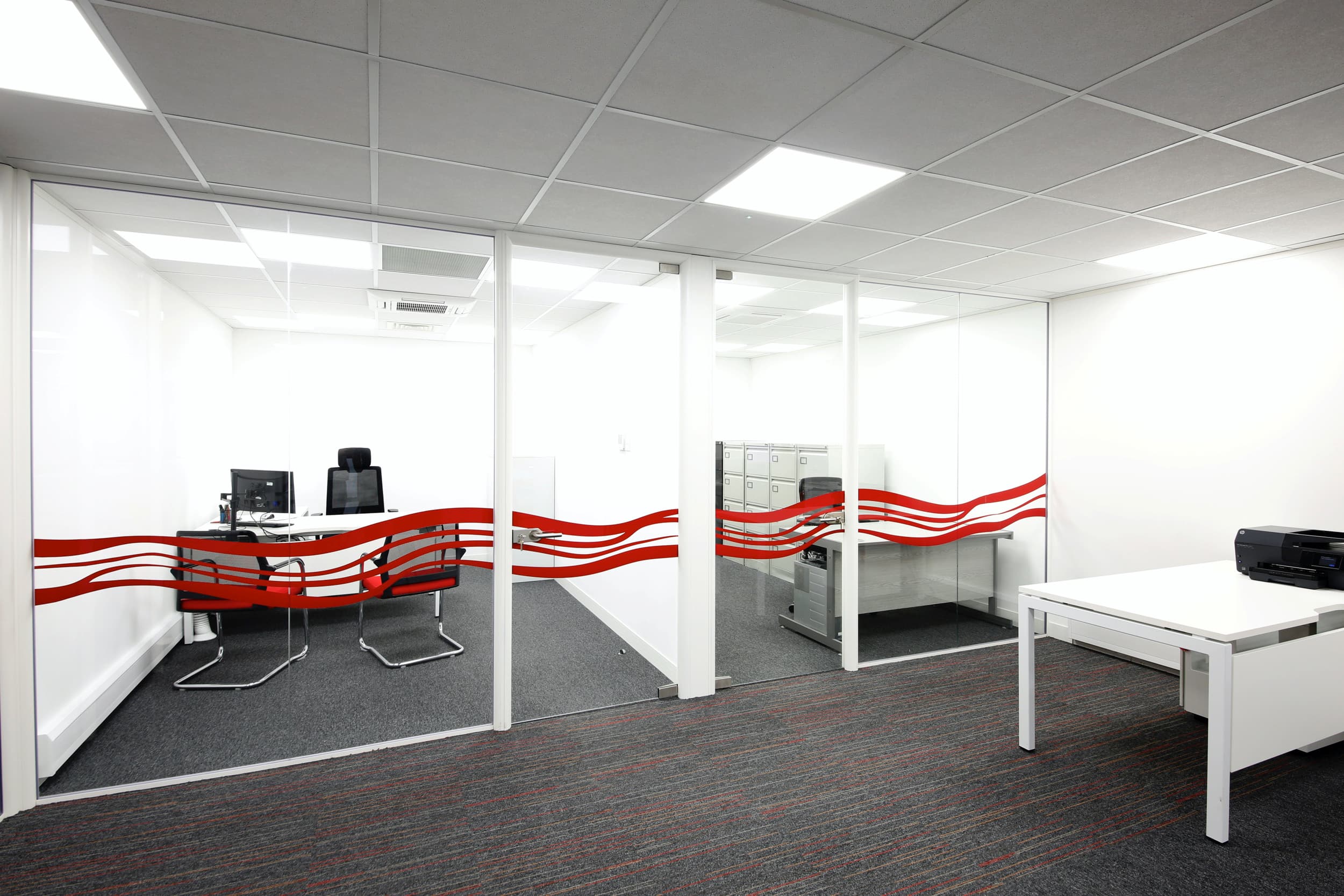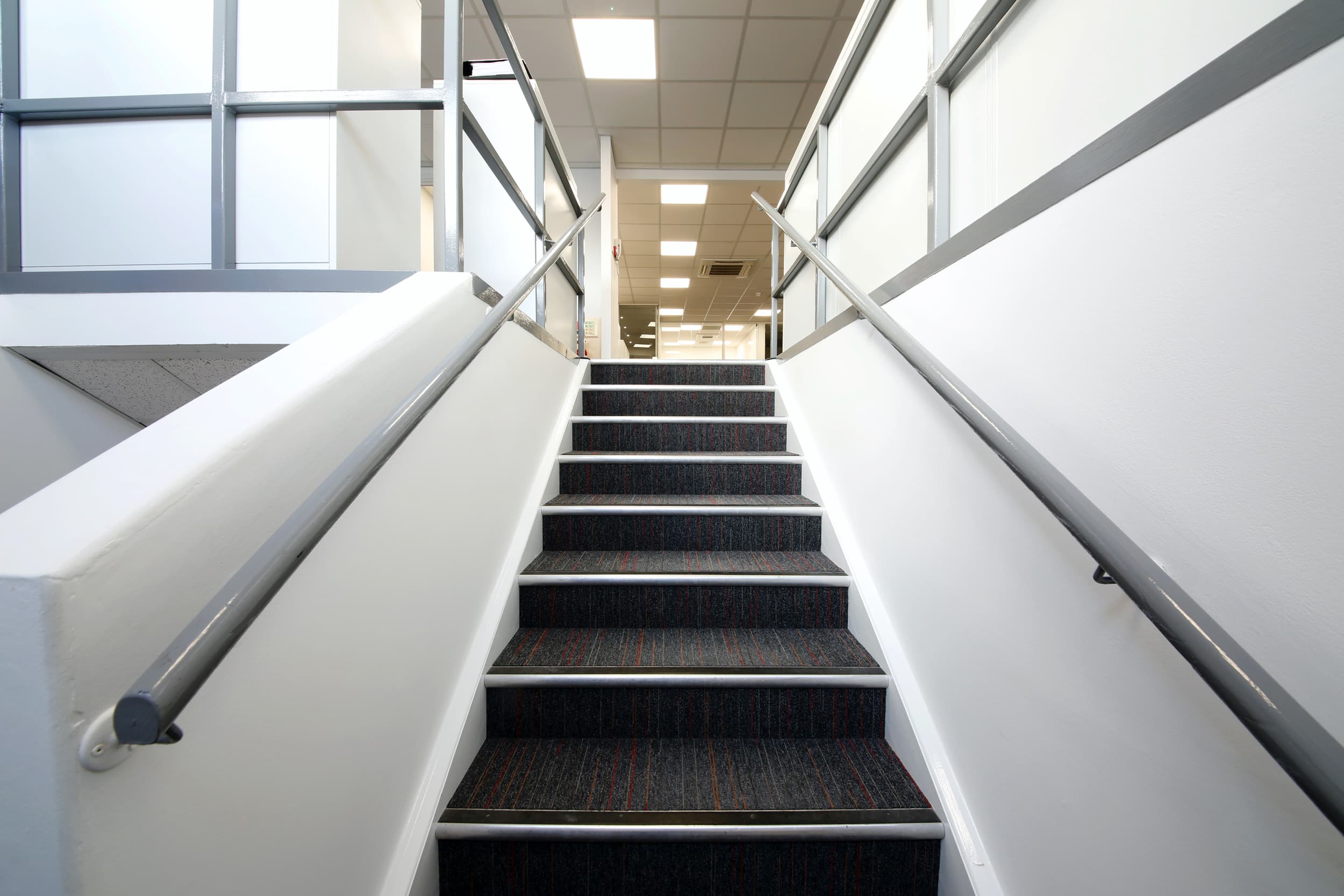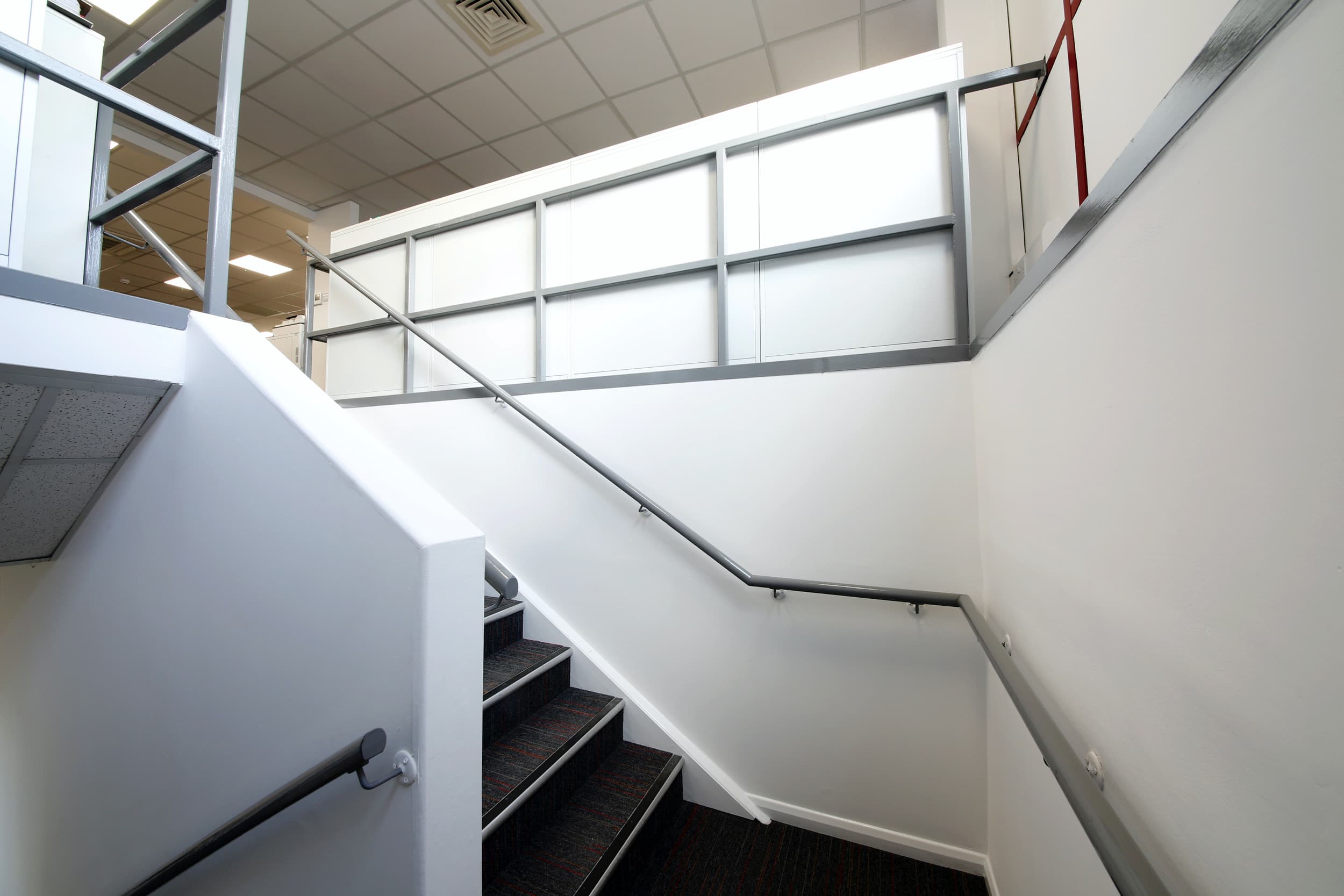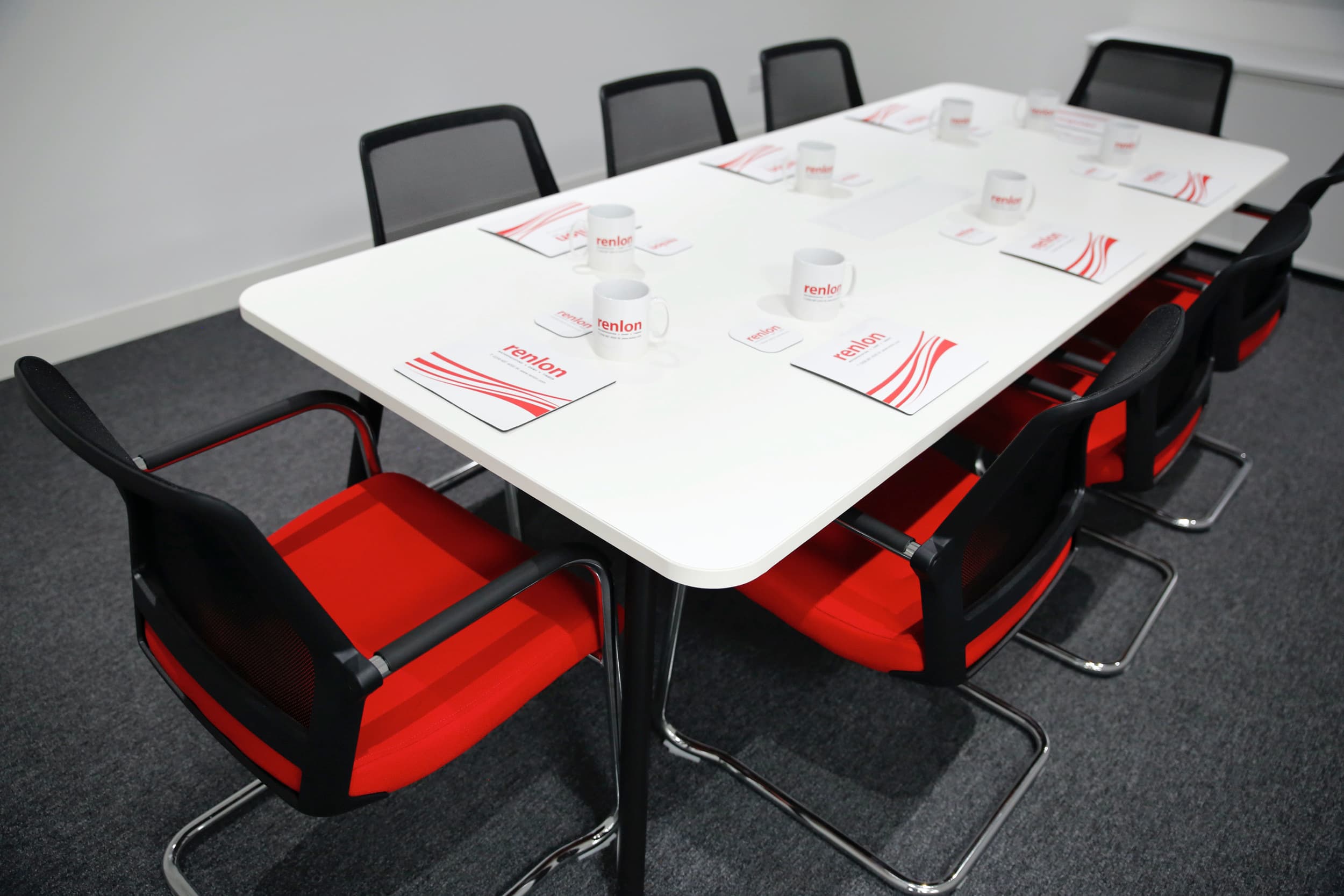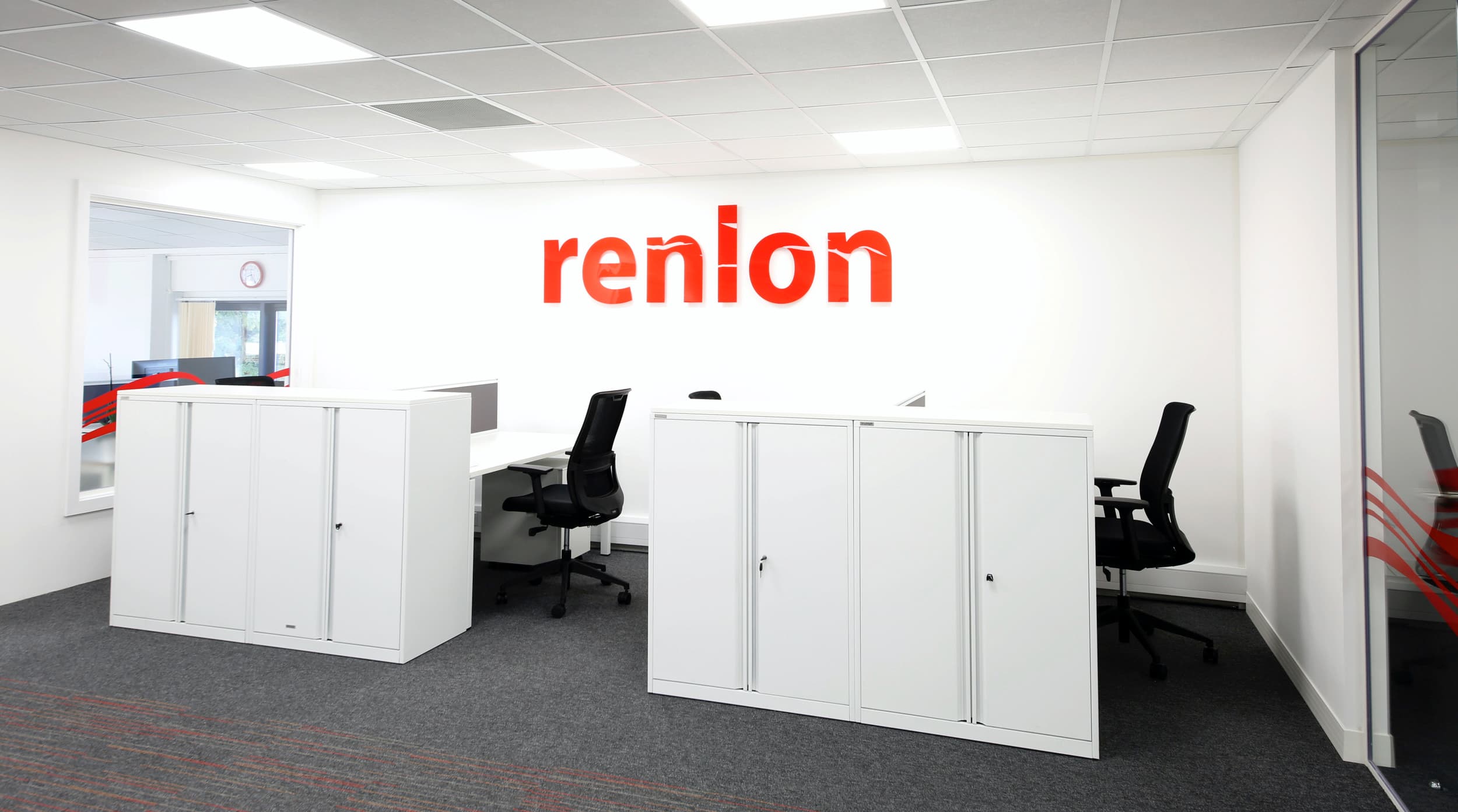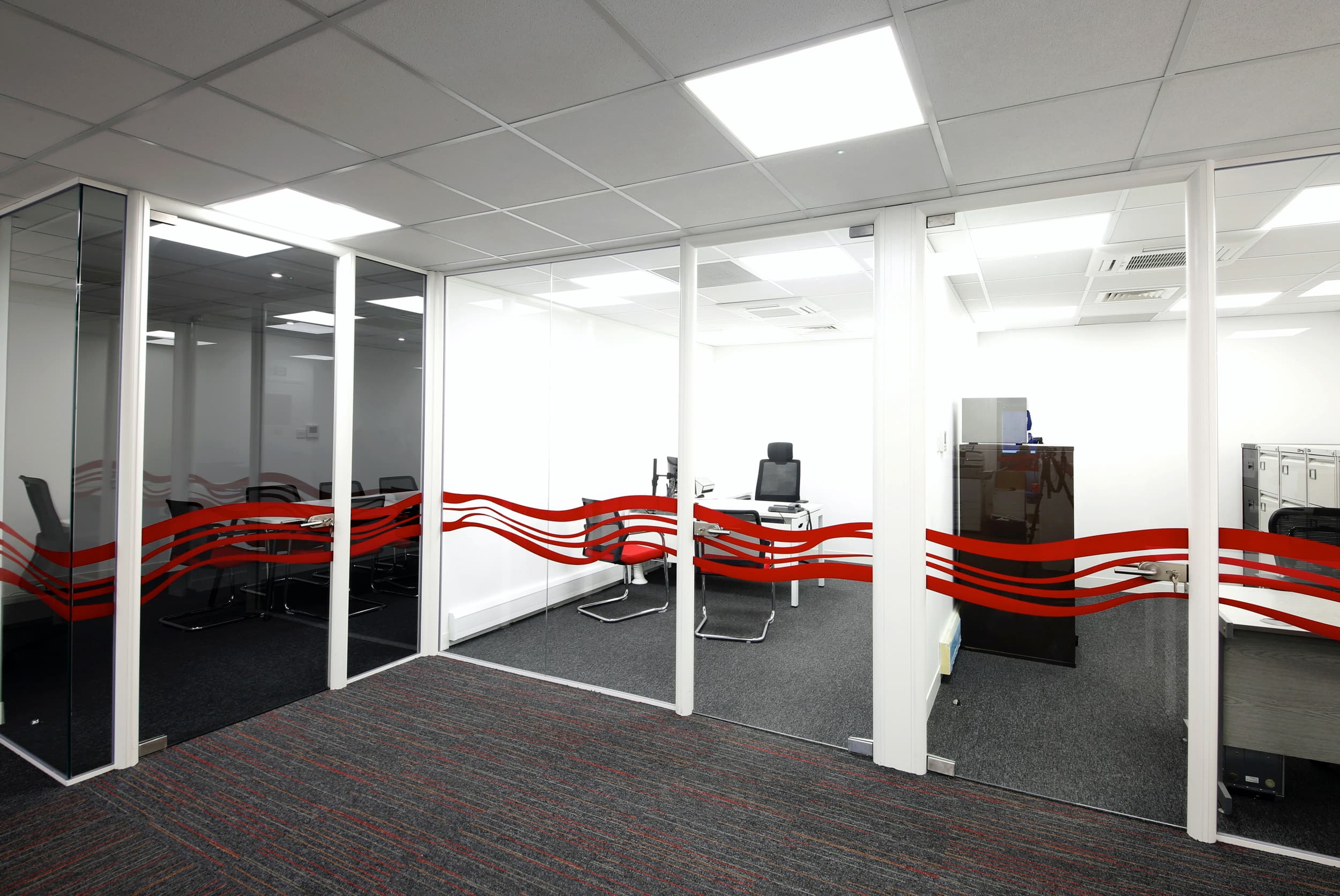 The scope of works
The scope of works on the Renlon project included:
Insulating and soundproofing the perimeter walls
Constructing two new cellular offices and a meeting room, using a combination of solid and glazed sections
Fitting a new lay in fire-rated ceiling that also provided higher decibel sound attenuation
Designing and installing a new air conditioning system that also provided tempered fresh air
Supplying and fitting new carpet tiles to the first floor and vinyl plank flooring to the breakout area downstairs
Assisting the design and fitting of a corporate manifestation to the glass partitions
Installation of new signage
Decoration throughout
Working with Renlon's own electrical contractor to install power/voice/data and new LED lighting
Recommendation, supply and fit of new office furniture
The outcome
Historically, Renlon had been very paper-based in their working practice and this project allowed them to look at their processes and move to IT based systems. Such was the success of the refurbishment, that staff took on the management of a clear desk policy and introduced working practices that they could police themselves.
Overall, we were able to increase the usable floorspace by about two thirds, and all with zero ongoing cost to the business.
The work was completed in late summer 2018 and the client and their employees are delighted with their new working environment and all the extra space!
A much nicer atmosphere to work in, more space and plenty of storage so everything organised. The look is more streamlined and modern.

Dawn Spikesman

Operations Controller
A transformation from a tired, messy office above a warehouse to a bright, modern, professional office space. A pleasure to work in especially with the open space, glass partitions and new air conditioning. Also hardly any disruption during the works, with a lot of work completed when the offices were closed.

Wencila Goes

Finance Assistant
The use of space to create more storage, modern offices and a meeting room enhanced with the company branding around the office makes the Renlon offices a much more practical and enjoyable place to work in.

Kevin McCluskey

Quality Control Manager
To find out more
If you would like to find out more about how we can help develop your dream office space, give us a ring on 020 8405 0555 or send us a message.