CENTRAL LONDON fast track office alterations for Octopus Communications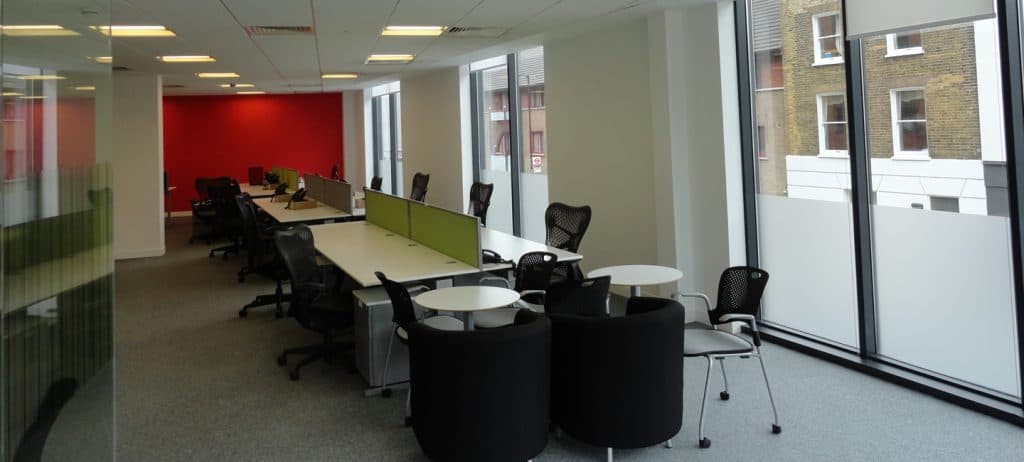 Octopus Communications needed to prepare a branded and bespoke working space in a hurry when they moved to new premises in Central London.
This entailed altering the layout of the existing office partitions to better accommodate their needs as well as completely redecorating the entire office space to include corporate accent colours.
With less than a week's notice to allow for works to be undertaken over a long bank holiday weekend, IRS swung into action. Over the weekend we dismantled several glass offices, painted all wall surfaces, including a dramatic accent wall, reconfigured the desking layout and finally tested all light bulbs and tubes, replacing them as necessary.

To find out more
If you would like to find out more about how we can help develop your dream office space, give us a ring on 020 8405 0555 or send us a message.