PORTSMOUTH refurbishment and reorganisation for Innovation Group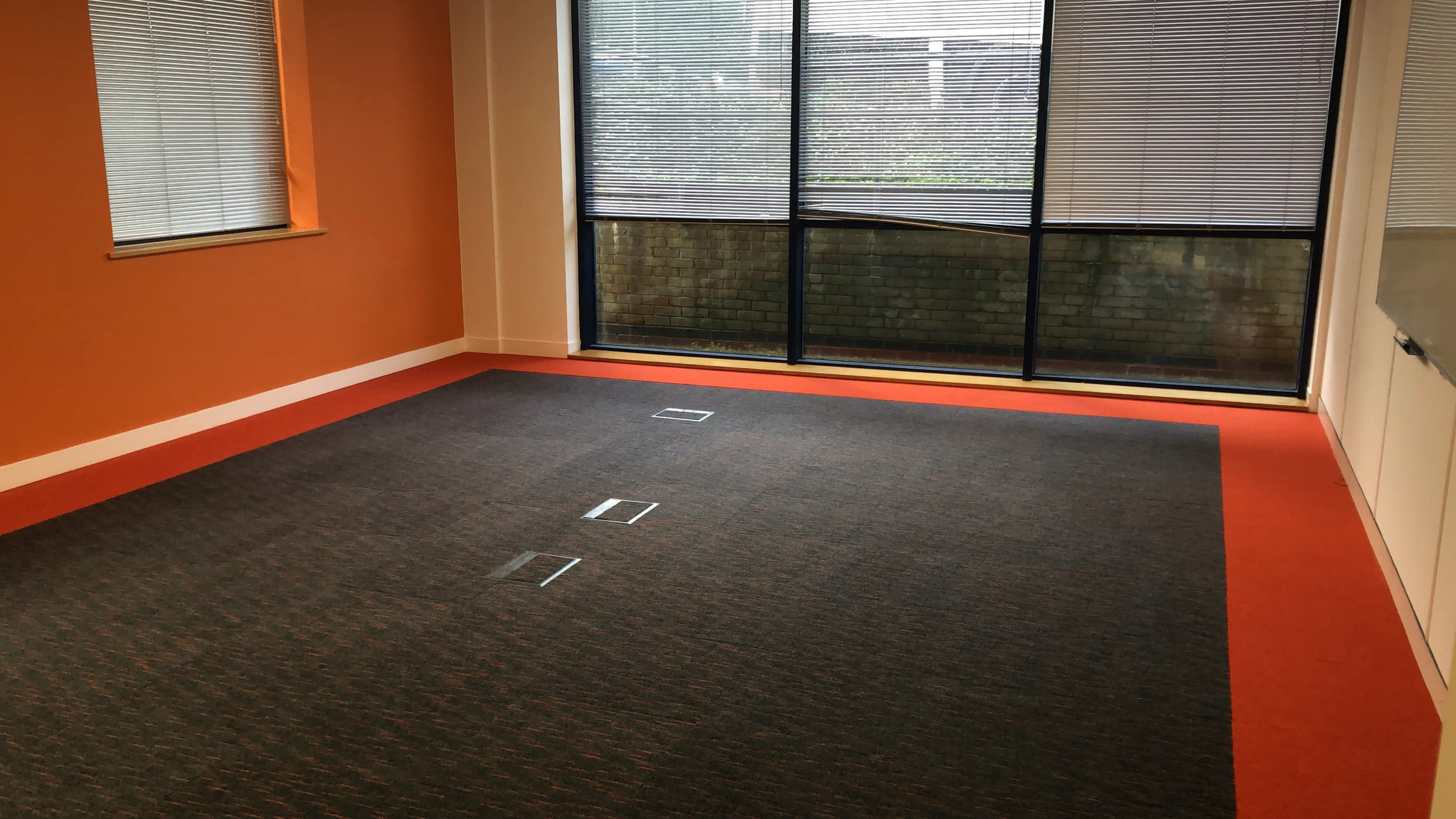 Innovation Group had, over recent years, continued to grow and expand as a business, fully occupying their own office buildings and, a few years ago, fitting out a floor in another adjacent building.

The expiration of the lease on this additional space, in conjunction with urgent HVAC and fire alarm works required to all three floors of each of the other two buildings, required quite a major co-ordination and planning of works.
The brief
We were called in to review the current plan, which was to close down the additional space and relocate staff into the existing office space. These works were to have been linked in with the other building works; unfortunately the building works had already been planned, programmed to commence and ordered with contractors.
There were no CAD drawings available for any of the buildings, with which to start the process and a clear plan of proceeding was not possible, as there were several competing department aims within the business.
The IRS solution
IRS was therefore appointed with a 'Terms of Reference' to
Prepare a full set of CAD drawings
Review and understand the scope and scheduling of the current projects
Detail a programme for moving forward agreed by all departments
Once we had undertaken the above terms of reference review, which included a new programme of works, Innovation Group then asked us to undertake those works and manage the project for the remaining four months of the year which included:
CAD drawings
Prepare full sets of existing drawings identifying, names, data/voice outlets, locations of equipment, furniture and departments
Interval drawings for each stage of the works. Both in and out
Completion drawings
Relocations
Allow for 6 floors of approximately 150 people per floor to 'move out and move in'
Planned from Thursday night to Sunday night, 12 phases in total
Provide crates for each person
Label and notify each PC including configuration, workspace set up, specific RJ45 outlet number
Disconnect all equipment and relocate to temporary location and reconfigure in exactly the same positions for staff to use on Monday morning
Dismantle all existing furniture and re-build in temporary locations
Once build works were completed the second phase of each move would be the reverse operation, to relocate staff back to their existing position
Allow for all new power, voice and data cabling to be fitted in the under-desk cable management
Clean down all desks for reoccupation
Test all connected PC's for client's own IT department to sign off and approve as functioning as required
Leave site clean tidy and ready for staff occupation at 8am on Monday morning
Fit out works

The main fire alarm and air conditioning installation had already been issued to other contractors and IRS had to work within their main contractor role to undertake, redecoration and re-carpeting of each floor in readiness for re-occupation.
Redecoration included repainting each of the floors with the client's chosen colour scheme.
The flooring required the uplift of heavily stained carpet tiles and relaying with new colour choices specific to each floor. We also had to lay a plywood base in preparation of a new timber vinyl plank product detailing the walkways and being installed within each tea point.
All works had to be completed the week before the next phase of each relocation was undertaken.
Project management
In addition to the coordination of each of the above works, we had to liaise with third party contractors to ensure the very tight programme would be completed on time with no disruption to the company's day to day operations.
The works were programmed to be completed in the week before Christmas and so there was no opportunity to extend or alter the agreed scheduling.
All works were completed and the client was able to break for the festive break to contemplate the start of a New Year.
The next phase for Innovation Group
As a result of our work we were subsequently appointed to review on a corporate basis the possibly use of both buildings in the future described as 'The art of the possible' it considered
Staff wellbeing in the future
Maximum density of staff to occupy the space
Training and meeting facilities
How staff relate to each other
Facilities provided within the building i.e. welfare and breakout space
General day to day operations
Overall look presented to clients and staff
To find out more
If you would like to find out more about how we can help develop your dream office space, give us a ring on 020 8405 0555 or send us a message.