HEATHROW new meeting room creation for Hellmann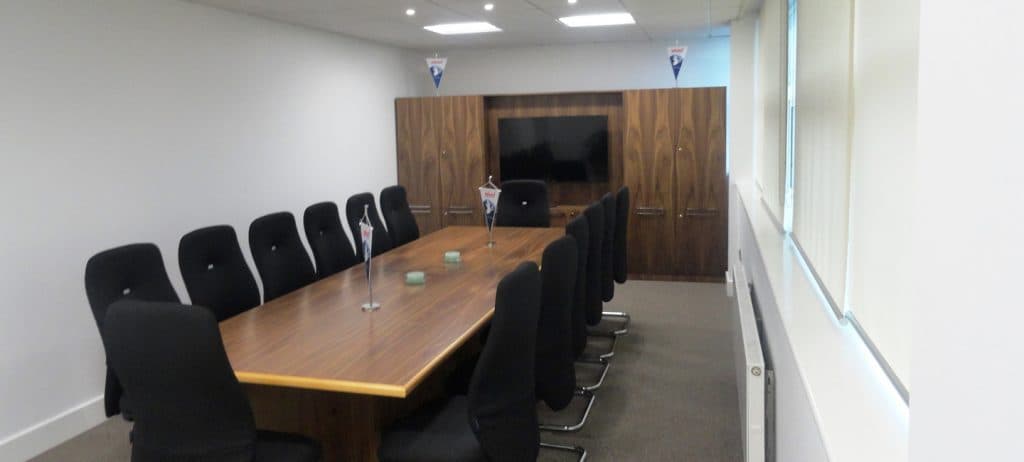 This new meeting room formed part of an overall upgrade of the worldwide logistics company Hellmann's offices by IRS, which had been allowed to deteriorate over the years.
A large partitioned office was designated as a new meeting room which, being long and thin, could cause some space issues. However, veneered furniture from a quality British manufacture allowed us to tweak the sizes so that the traditional walnut finished furniture would fit comfortably in the space.

To find out more
If you would like to find out more about how we can help develop your dream office space, give us a ring on 020 8405 0555 or send us a message.