SURREY repurposing retail space to offices and workshop for Hands On IT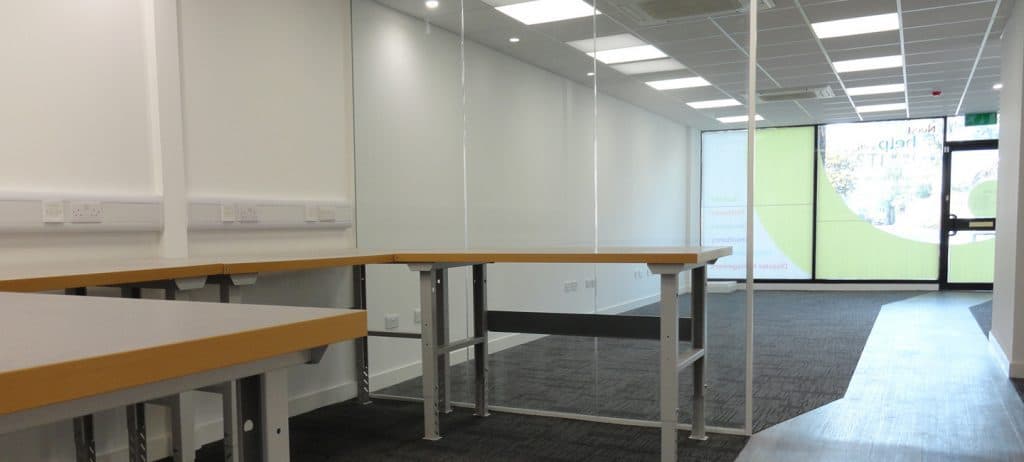 IT support company, Hands On IT, had bought a rundown high street retail premises and had set IRS Ltd the goal of creating a modern clean office environment that would reflect the company's very professional ethos within a realistic budget.

The first part of the project required a major strip out to clear away all of the previous tenant's installed and partially installed building works.
Once this was completed, we were able to work on a clean canvas to provide an office that would allow Hands On IT to continue to expand their business.
The poor condition of the exterior walls required that they be clad with stud and plaster board. Behind the new cladding, we incorporated simple dedicated routes to allow the installation of power and data from the central comms room to a convenient location to access power and data boxes within the walls for desk locations and into dado height trunking for the engineers' work bench. The engineers' work bench was segregated from the rest of the office by floor to ceiling glass partitions.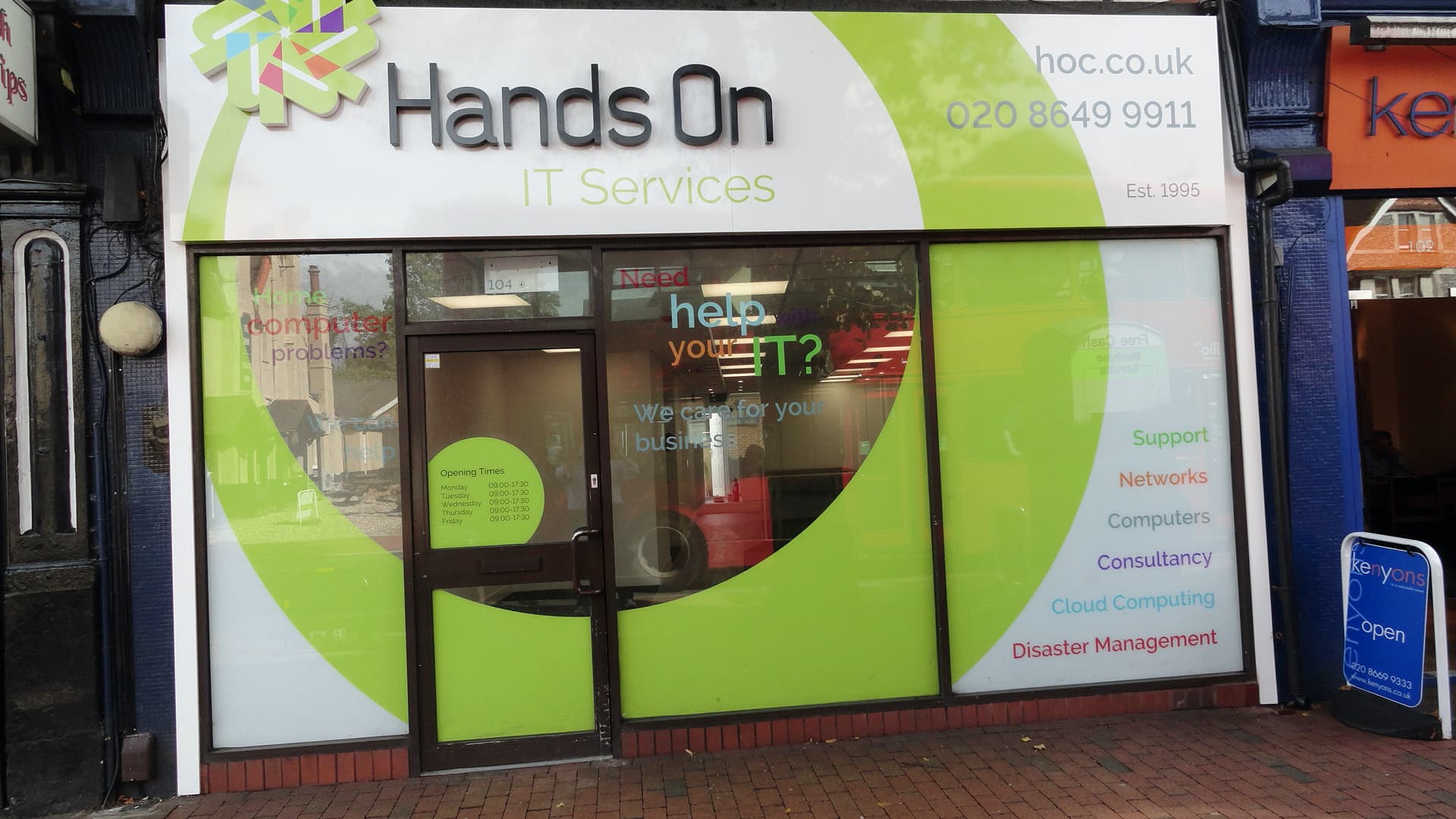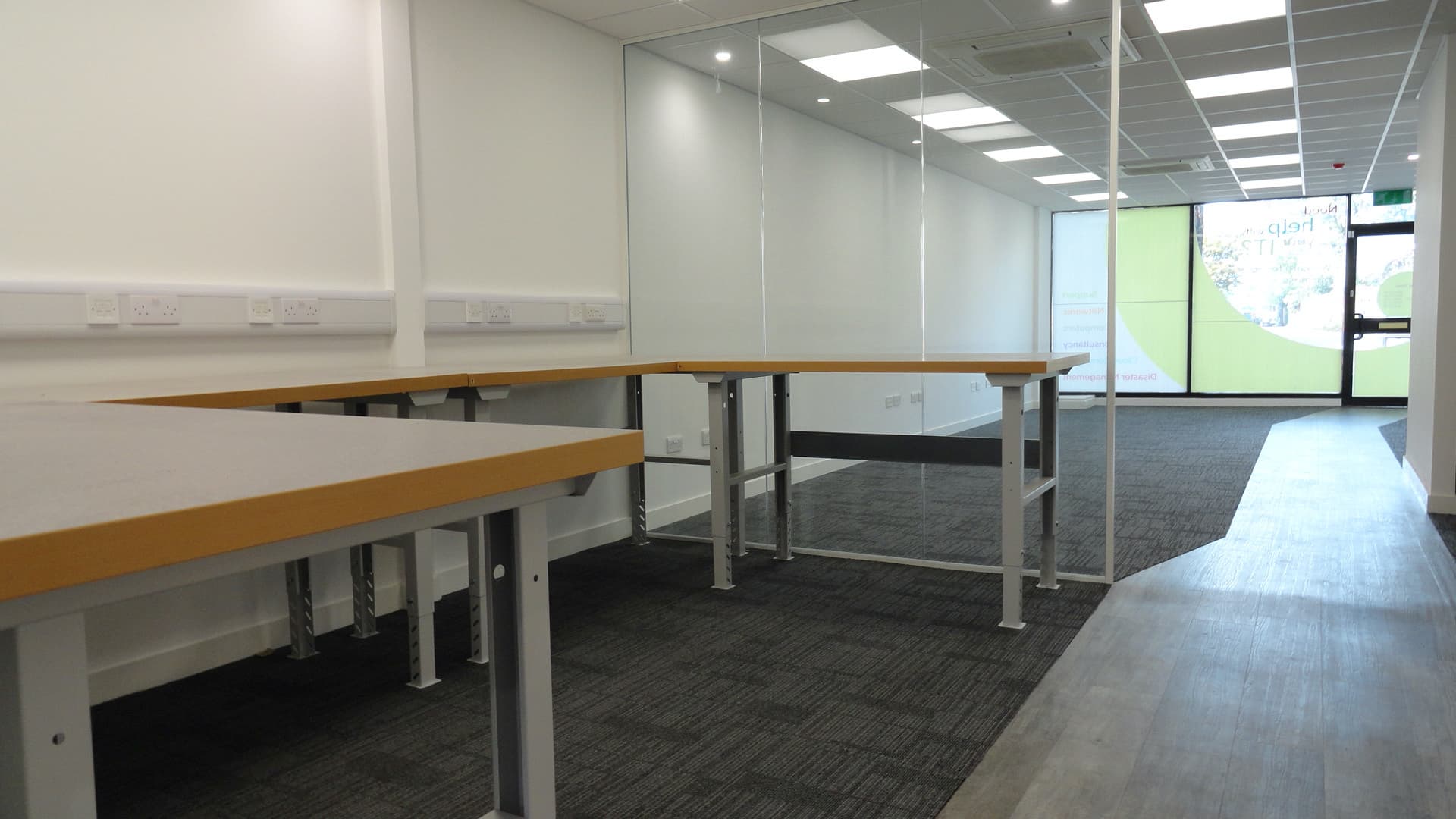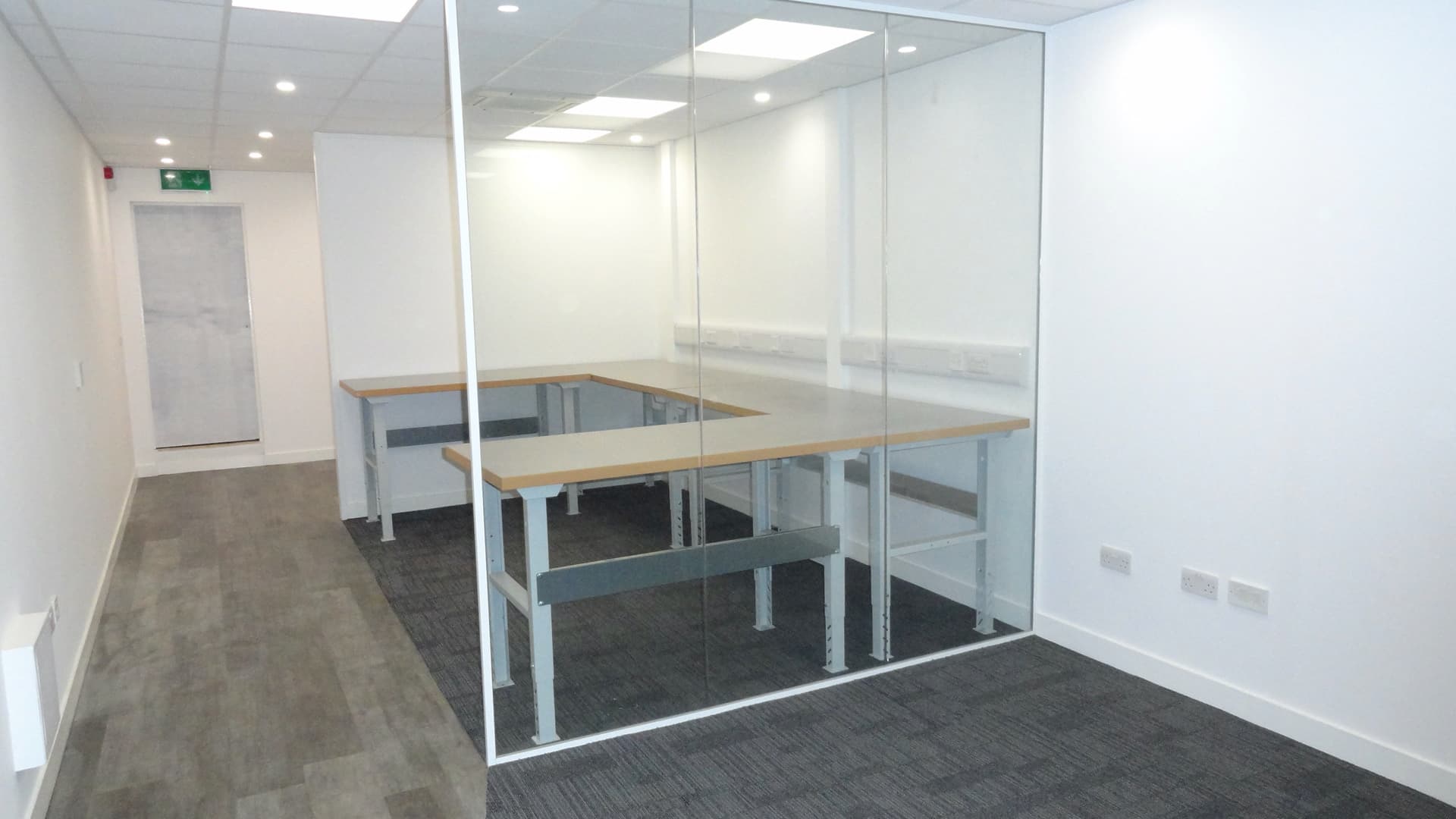 Daylight is only provided via the front shop window and so a modern daylight LED lighting layout was installed to provide a clean white environment for staff and visitors to work in.
We made clever use of a WC that was no longer required, by stripping it out to allow the installation of a tea point
A geometric two tone grey carpet tile was complemented by a contrasting timber plank vinyl strip highlighting the access from the front of the shop to the meeting and dining area at the rear of the premises.
This enabled Hands On IT to relocate their existing furniture to the new office space.
Bob Dickinson and his team were tasked with designing and re-fitting our new head office. Having Bob project manage meant I could get on with running my business with Bob making sure that everything fitted together seamlessly, keeping us on budget. What we appreciated most was IRS's ability to complete what they said they'd do, when they said they'd do it. We are very happy with our modern, vibrant and eye catching high street presence.

Martin Briggs

Managing Director, Hands On IT
To find out more
If you would like to find out more about how we can help develop your dream office space, give us a ring on 020 8405 0555 or send us a message.