CENTRAL CROYDON media studio creation for Croydon Vision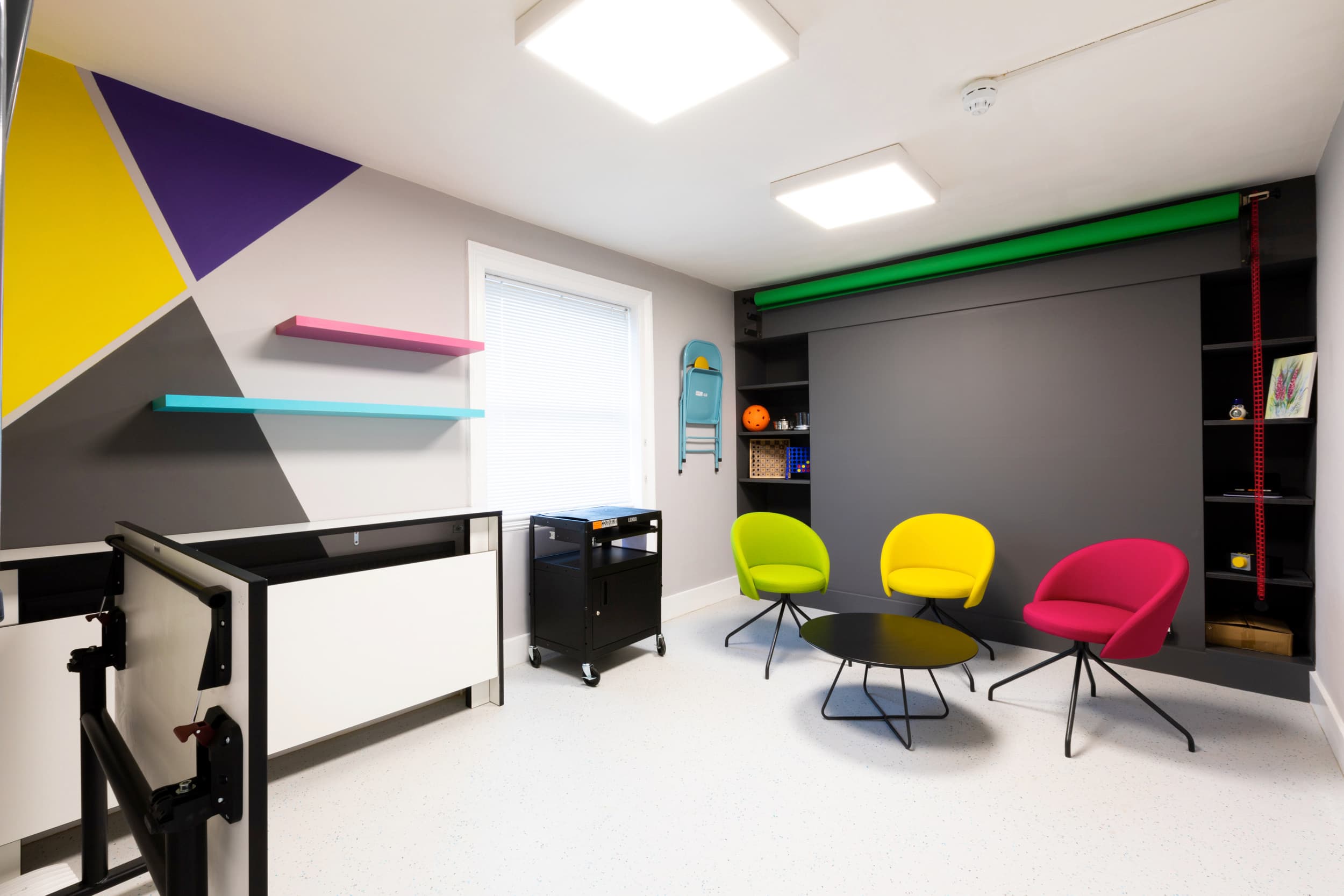 We were delighted to work with this local Croydon charity to re-purpose their recording suite from a dowdy old storage room with a few tables and chairs to a vibrant specifically designed flexible, multi-functional studio for their clients and staff to use to make their media recordings and podcasts.
The building is an older Edwardian/Victorian three storey building that has been converted to its current use.

Once we started works, we realised that there were a few hidden hurdles to overcome for example the lave and plaster walls and ceilings started to crumble as we removed wall paper and repaired cracks etc. requiring great patience and plenty of preparation as well as some new plaster board cladding by our professional decorators before they could paint.

However, despite the hurdles we believe that the installation of some simple modern LED lighting really helps to lift the final finish and provides a really bright and vibrant studio for Croydon Vision to continue their very valuable work with those with visual impairment in the Borough.
We would be happy to help with any and all projects you may be considering so please feel free to contact us with your next workplace project.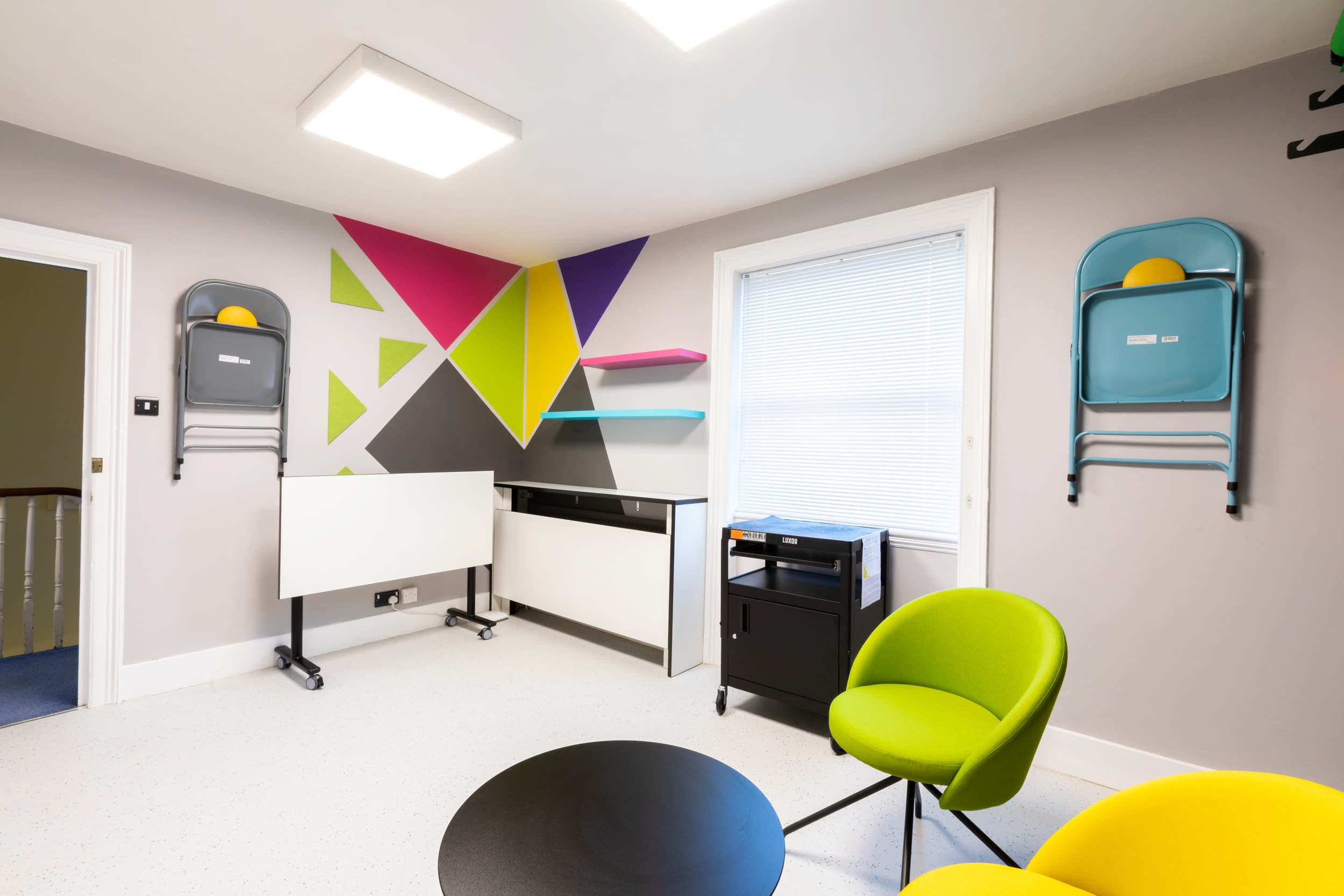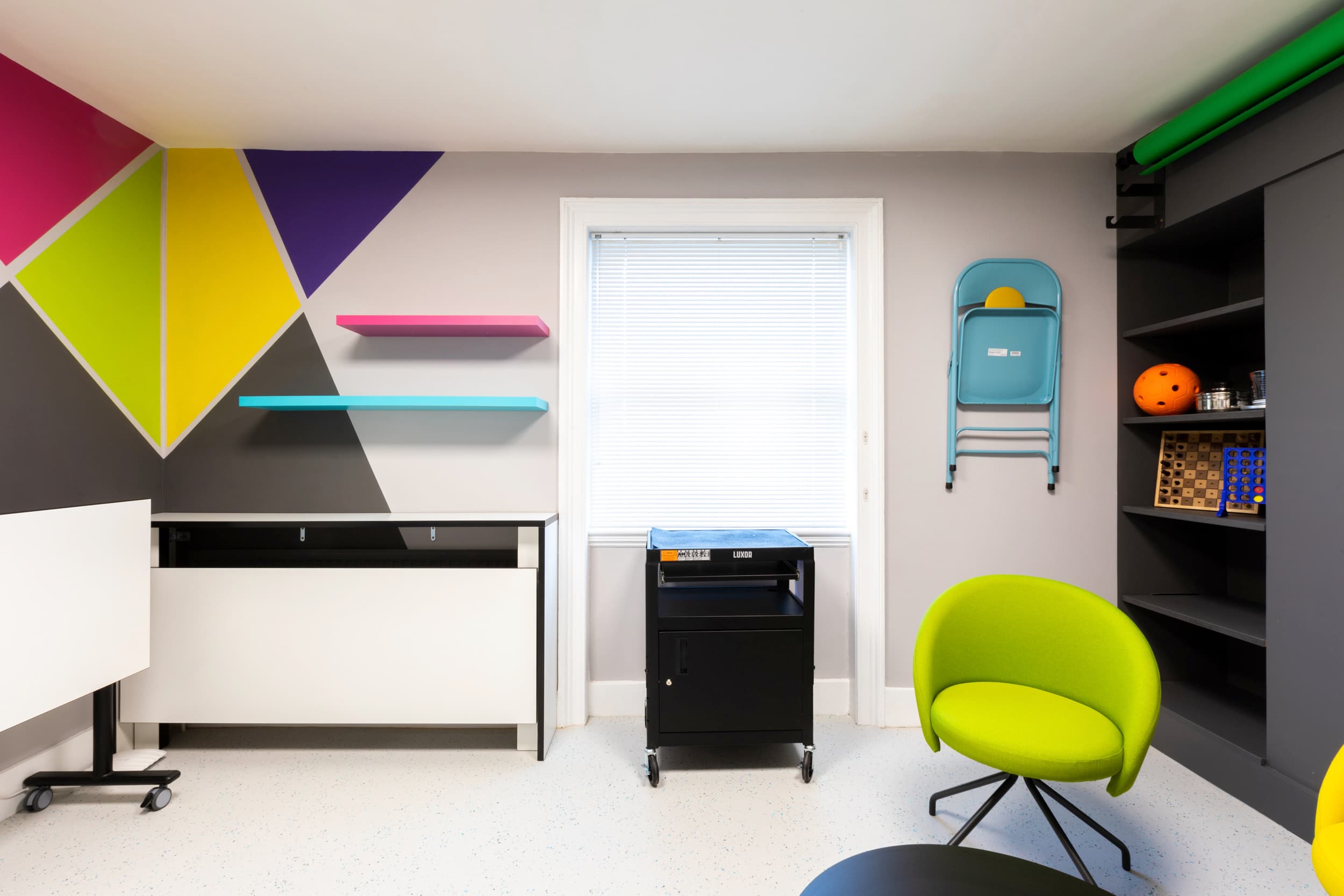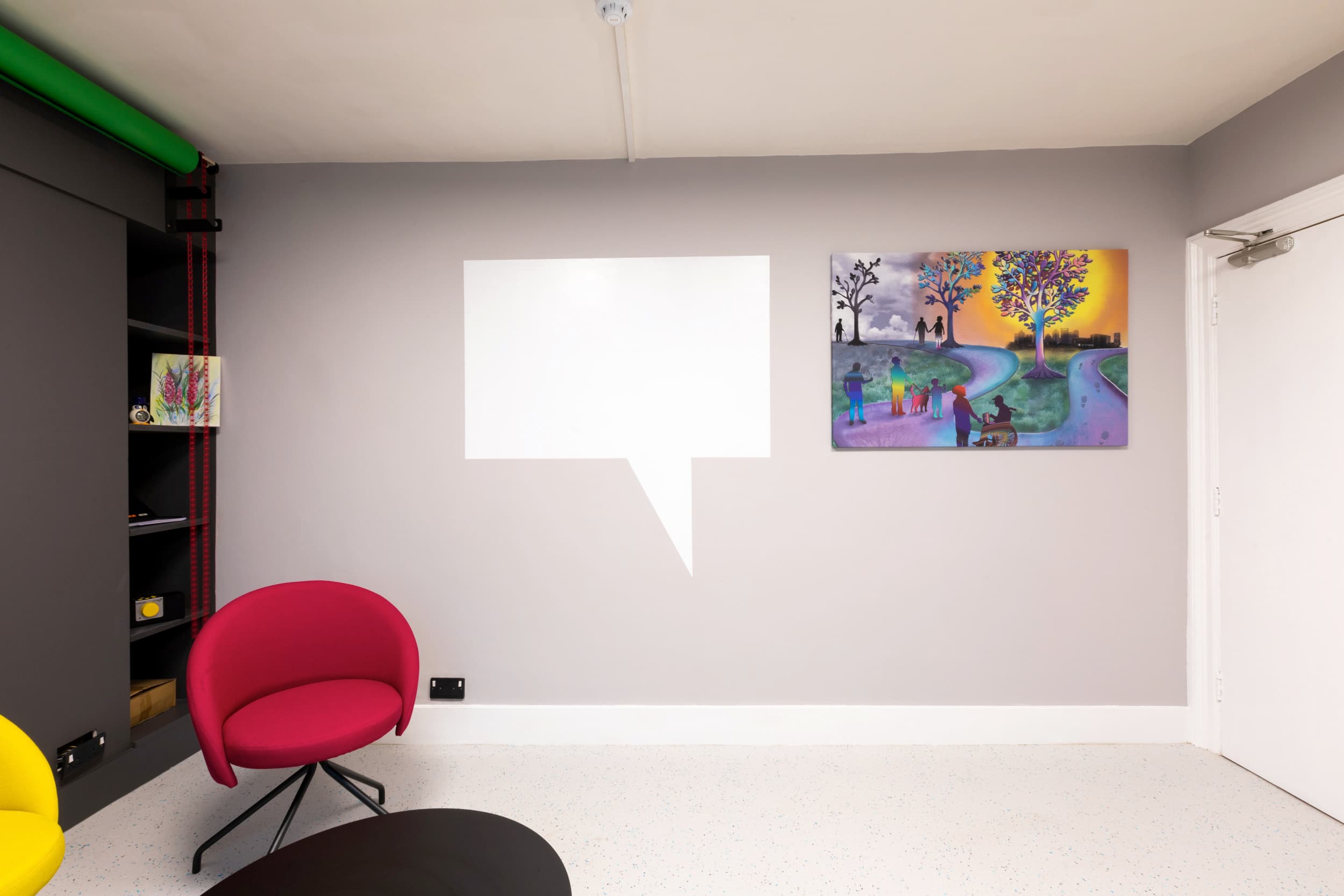 To find out more
If you would like to find out more about how we can help develop your dream office space, give us a ring on 020 8405 0555 or send us a message.