CROYDON refurbished business lounge for Start Up Croydon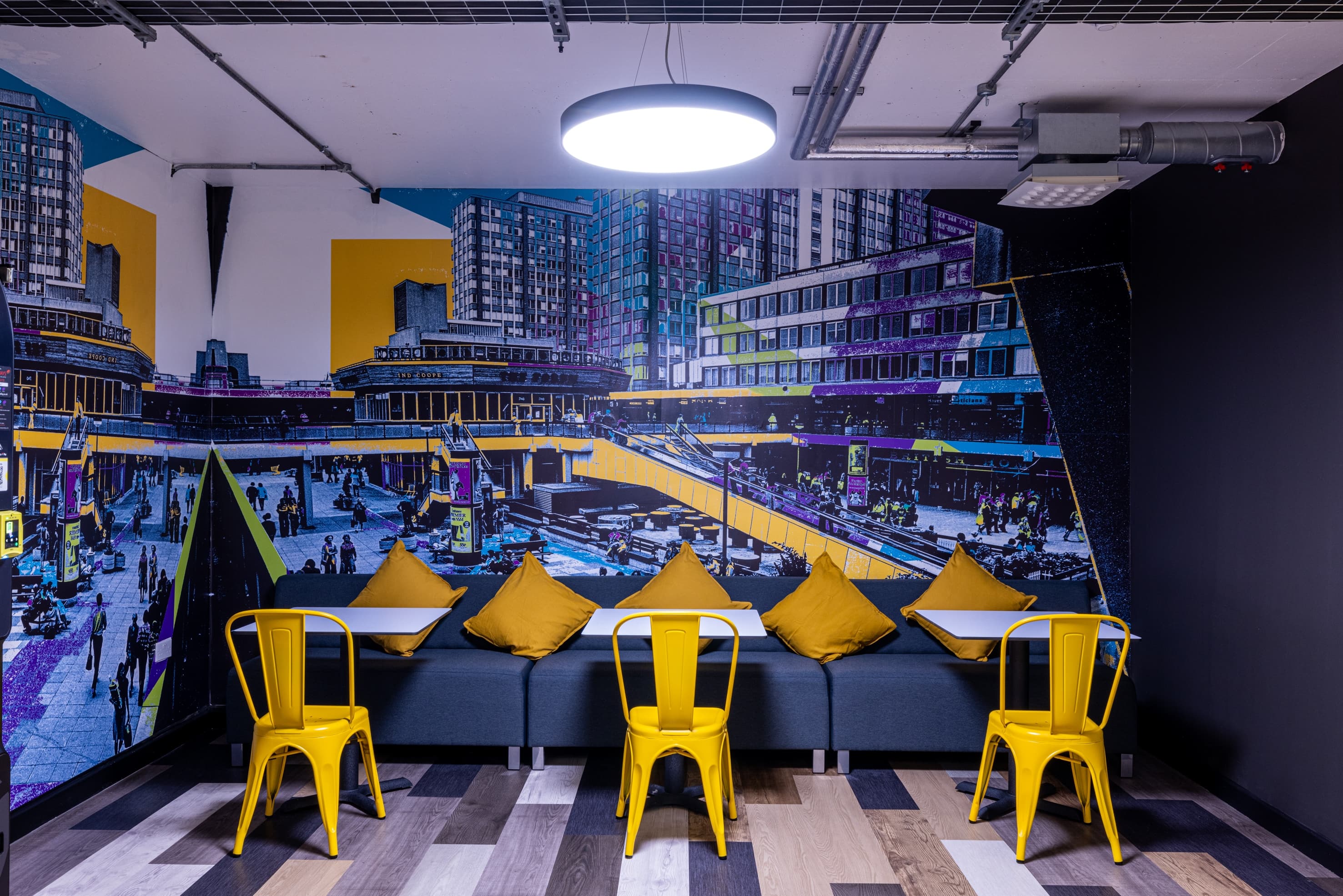 Start Up Croydon is a charitable organisation set up to provide a safe environment to encourage and support start-ups and small businesses to grow their businesses. Working closely with the new CEO over several years fine tuning the final design and concept we were delighted to deliver the project in just 4-weeks in a live working environment.
The brief and the design concept
The space felt cold and dated and wasn't the supportive and inspirational environment that Start Up Croydon wanted for it's tenants, users and visitors. The business lounge needed to be updated to support the working practices of it's users including Zoom rooms, comfortable informal meeting spaces, quiet focussed work areas as well as breakout space for relaxing chats over coffee.
During the design process we decided that the space needed to be bright and vibrant but where possible also reflect the history of Croydon to demonstrate the progress that businesses are constantly trying to achieve.
This project was two years in the planning but we only had four weeks to deliver with the additional hurdles of keeping the business lounge open for the duration of the works, noise and work time restrictions as well as a challenging budget. This was not a project for the fainted hearted and we must thank our whole delivery team for their phenomenal effort and support completing this project on time and in the run up to Christmas.
Inviting informal meeting spaces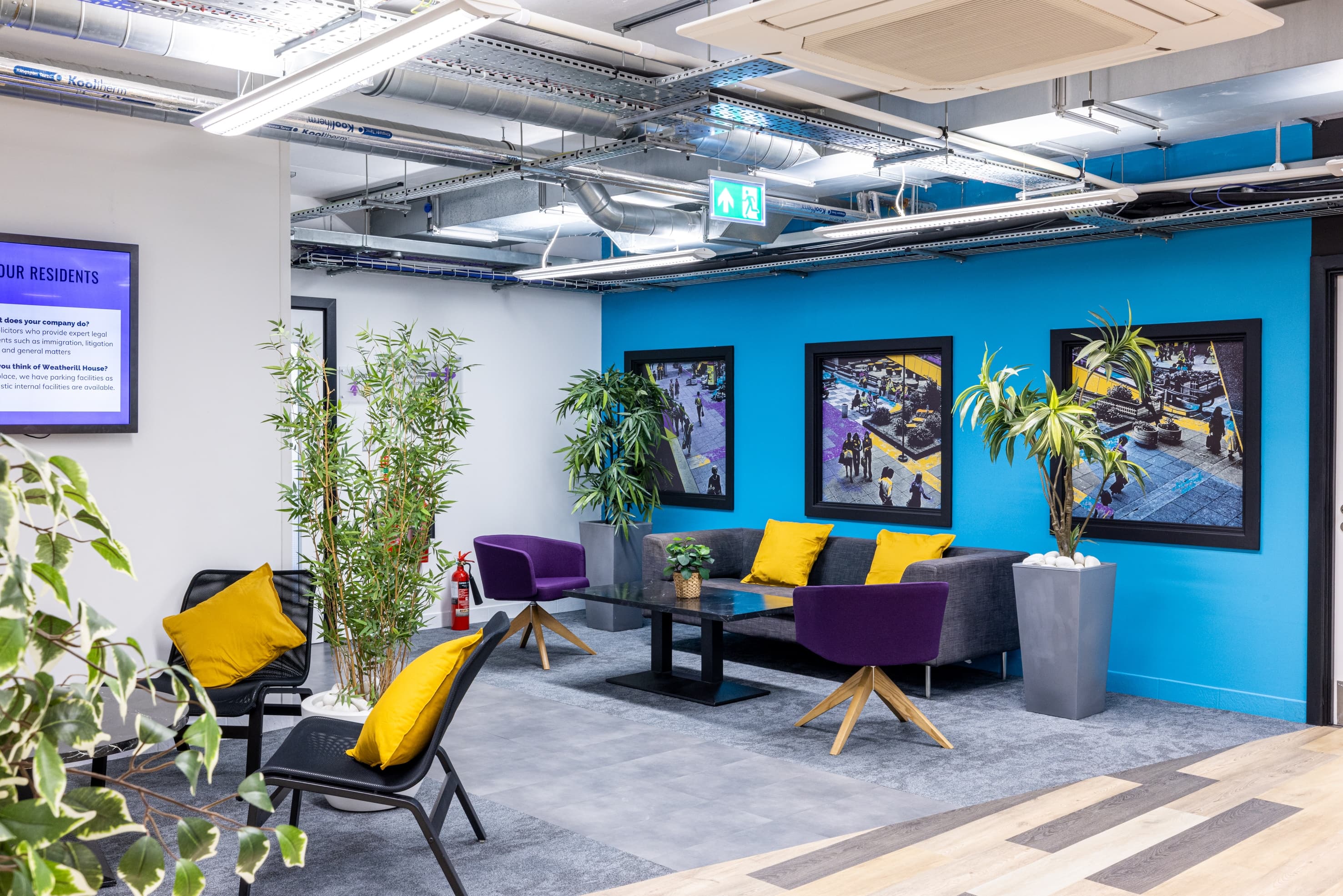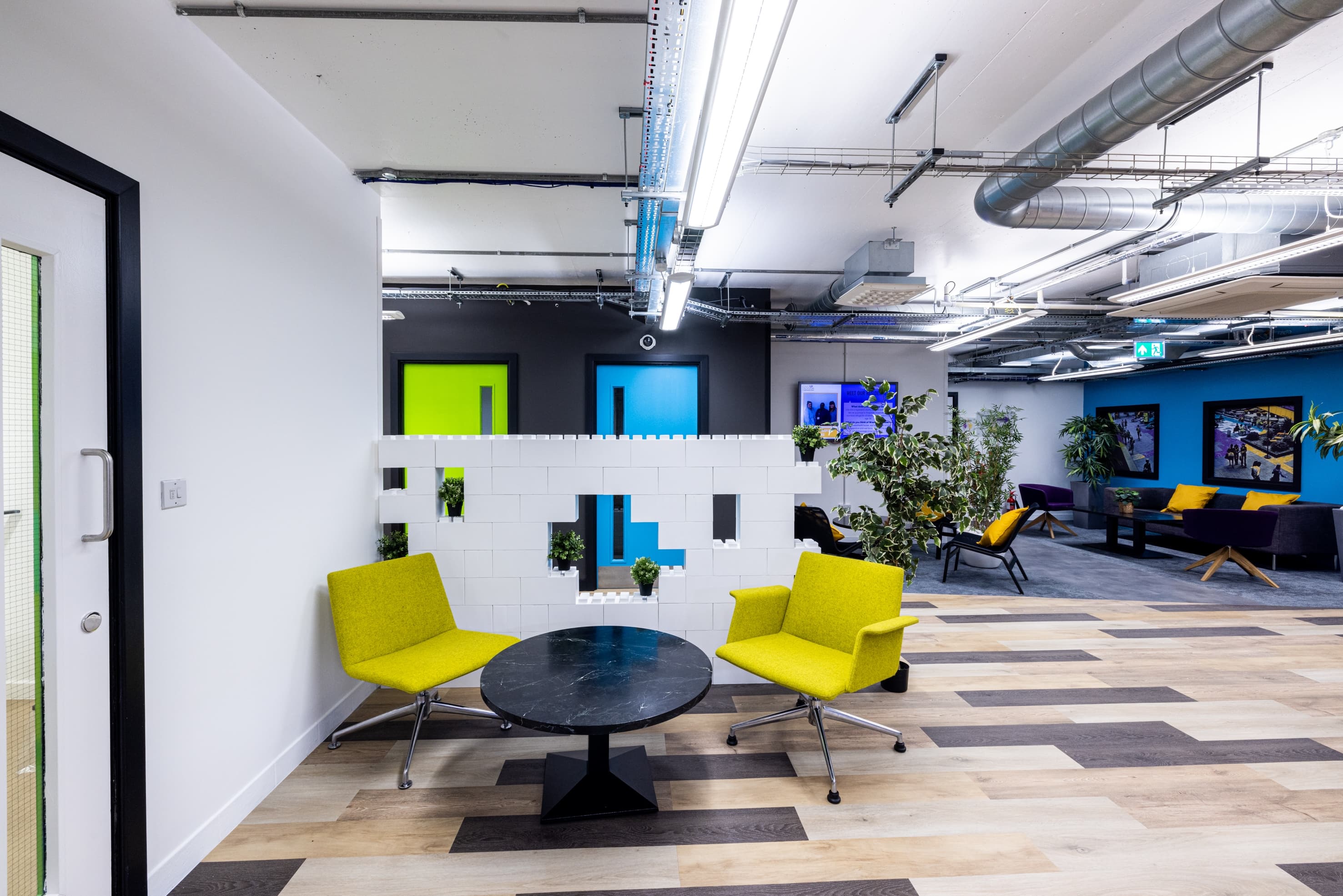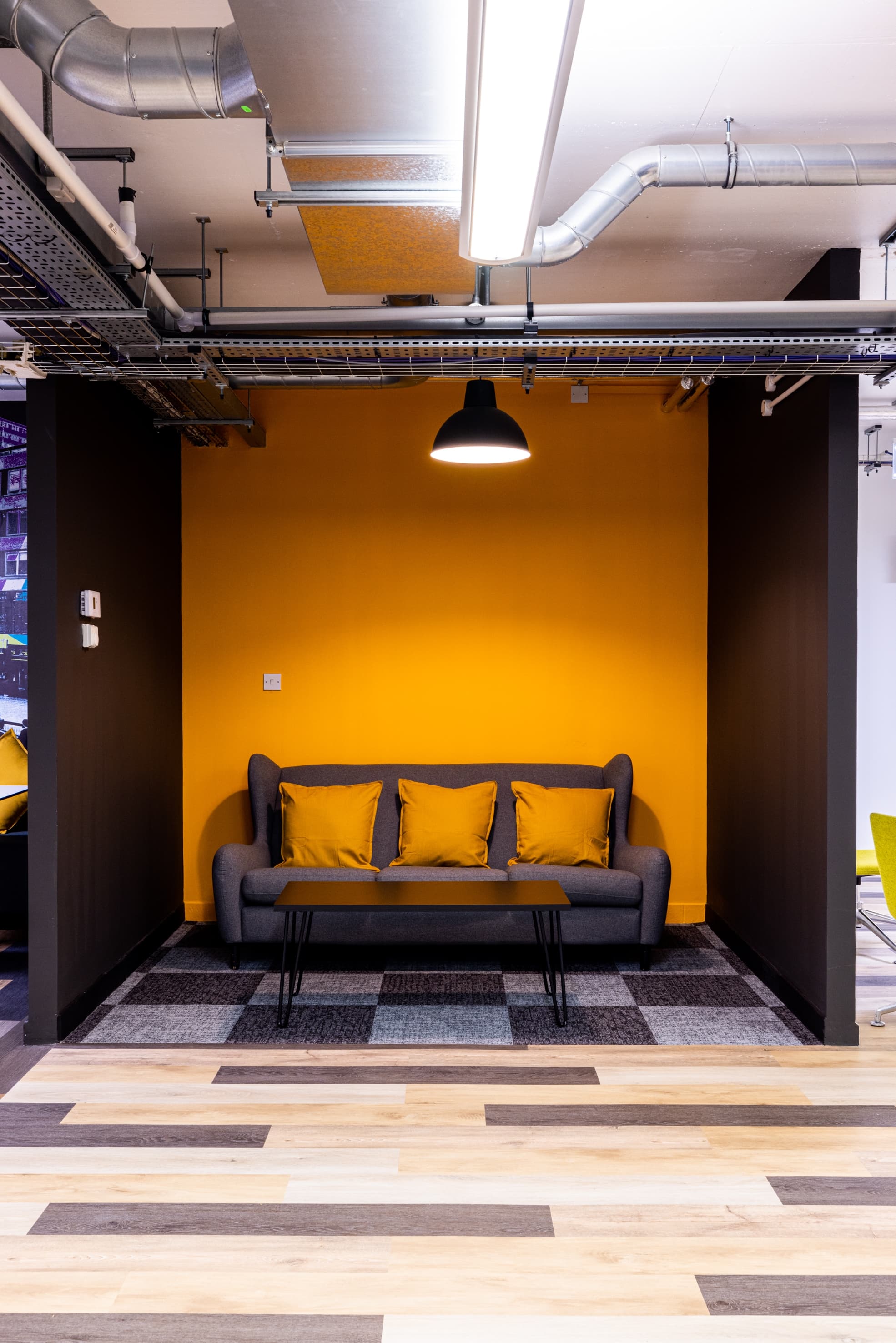 Open refreshment and breakout area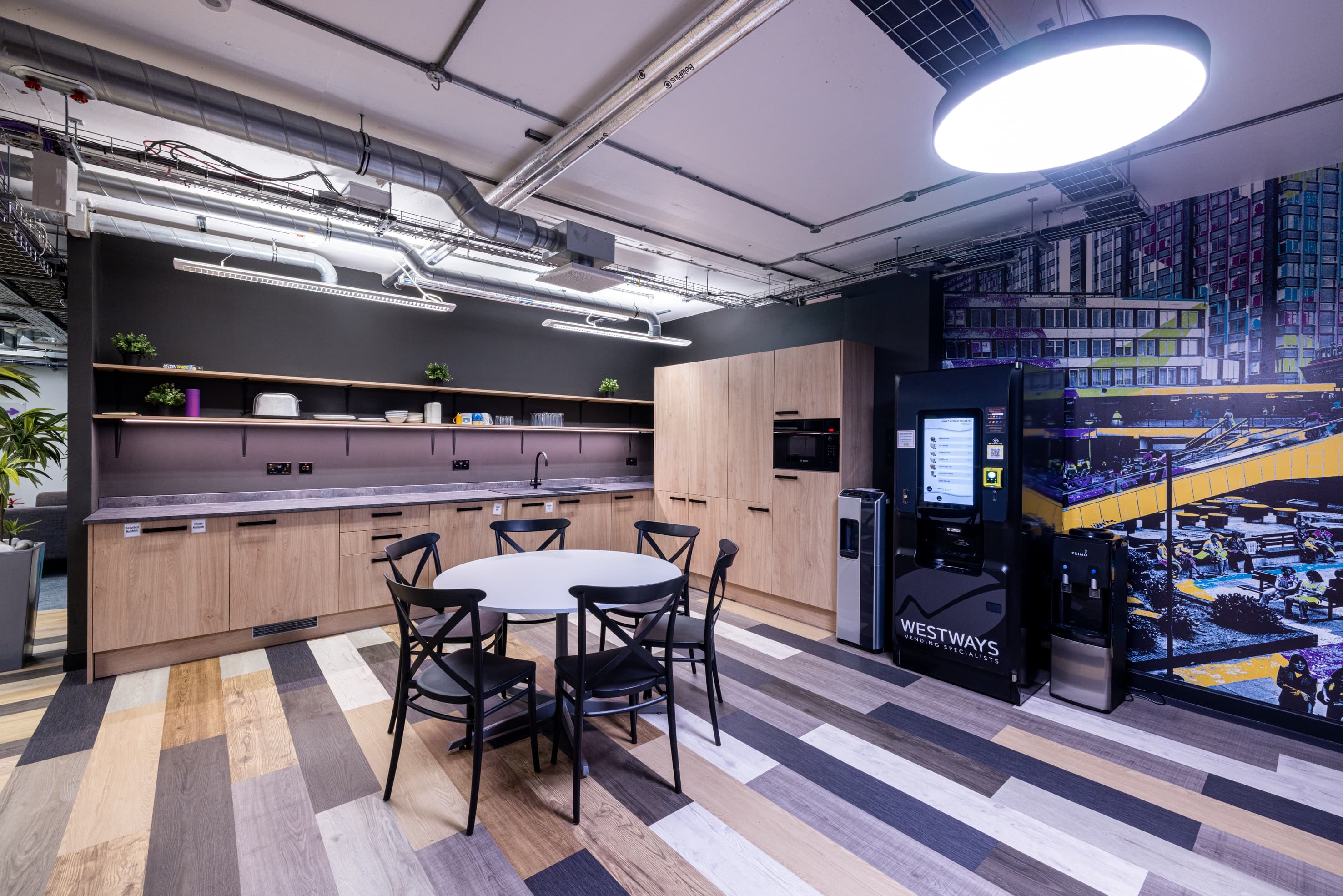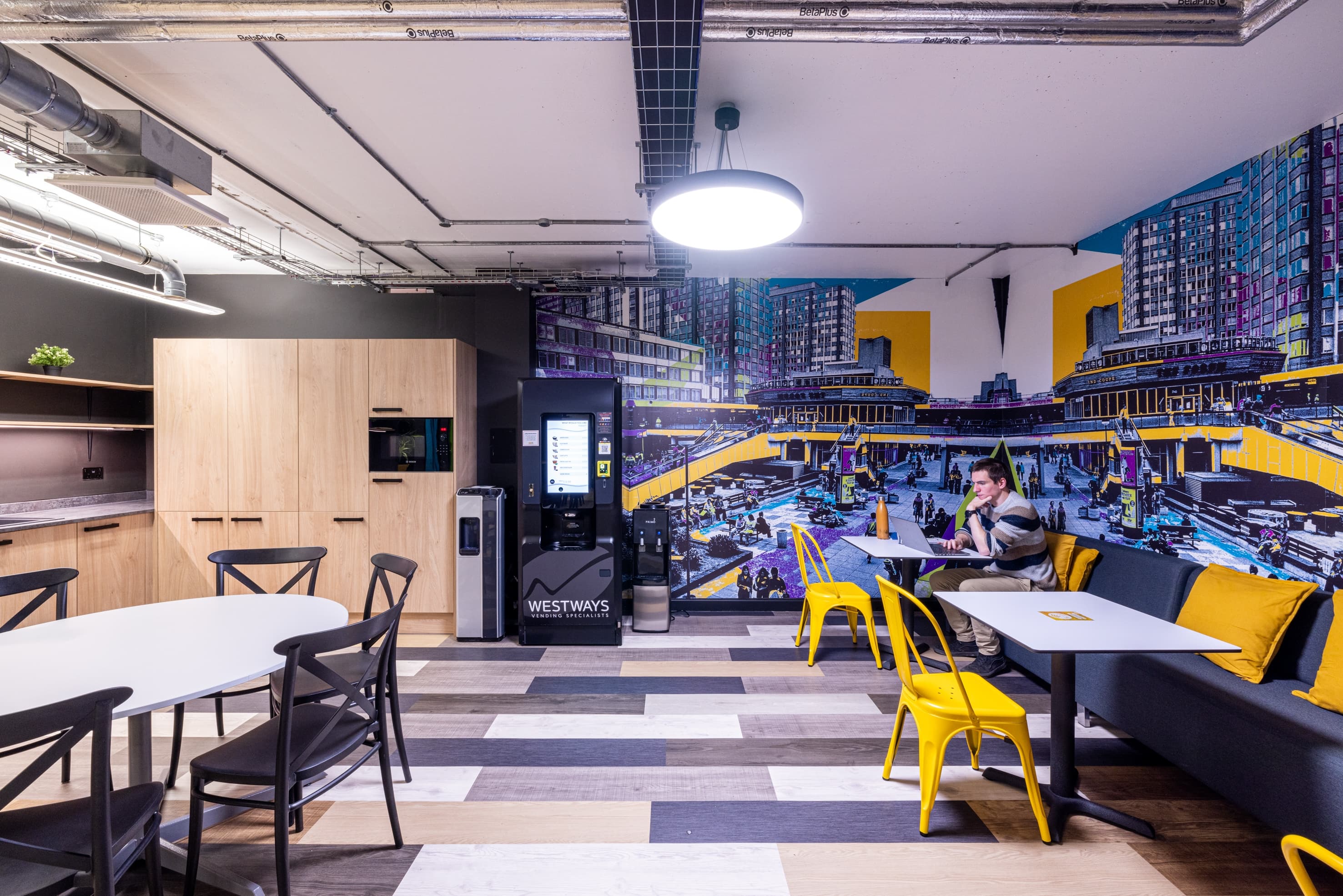 Supporting 'local'
As the designers and project managers for this Croydon project one of our key objectives was deliver it by Croydon. It was important for us to utilise as many quality local contractors and suppliers as possible to complete the works and from the twelve different trade and disciplines we needed including safety advisors, electricians, plumbers, air-conditioning engineers, decorators, floor-layers and carpenters to name a few and we were delighted to be able to appoint ten local firms from the borough to undertake all the necessary elements on our behalf.
On the materials side buying locally was not so easy but we managed to source over half the materials and products needed from local suppliers.
Re-cycling and reusing materials and products
We also wanted to consider the impact on the environment and focus on sustainability, so wherever possible we used surplus stock items, existing furniture as well as the recycled furniture market to acquire products that would suit the design.
To find out more
If you would like to find out more about how we can help develop your dream office space, give us a ring on 020 8405 0555 or send us a message.