SOUTHWARK office fit out and relocation for Columns Design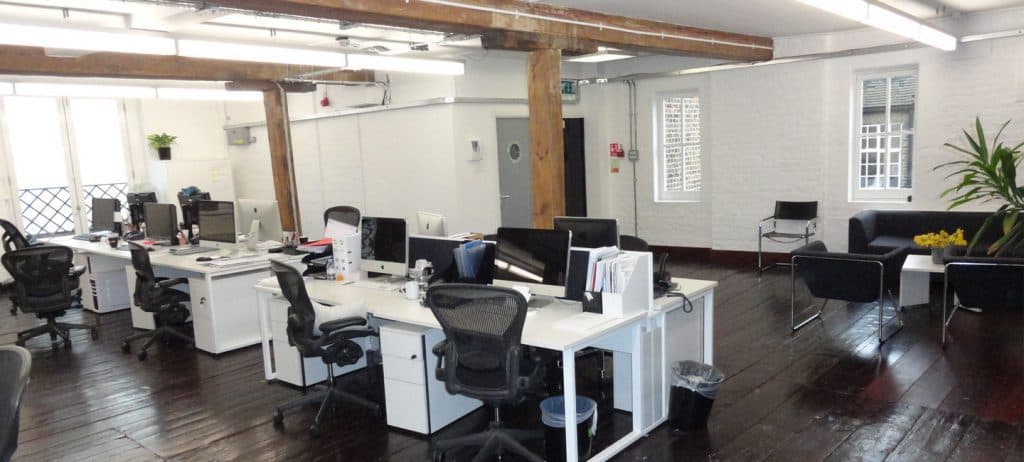 Columns Design had found a stylishly converted Georgian warehouse unit close to the historic Borough Market in London Bridge.
While picturesque and quaint to look at and indeed work in, the limitations of a historic building threw up some fit out issues that needed careful consideration. So they turned to IRS for help.
For example, the floor ran out up to 300mm from one side of the building to the centre and so space planning was limited to where desks and offices could be installed.
The meeting rooms required a raised floor to even out the working level and also allow for power and data to run beneath and provide service to the centre of the room.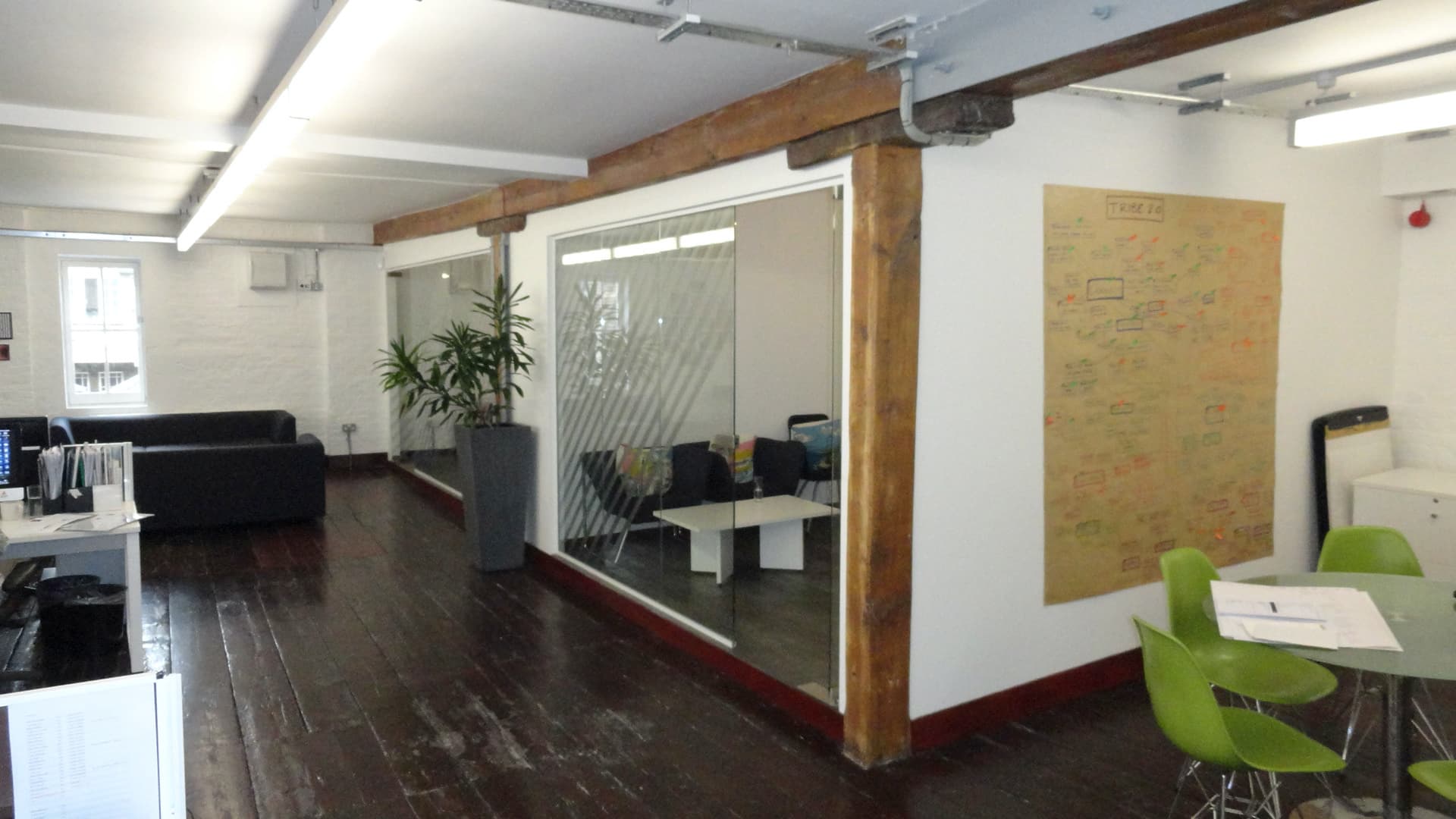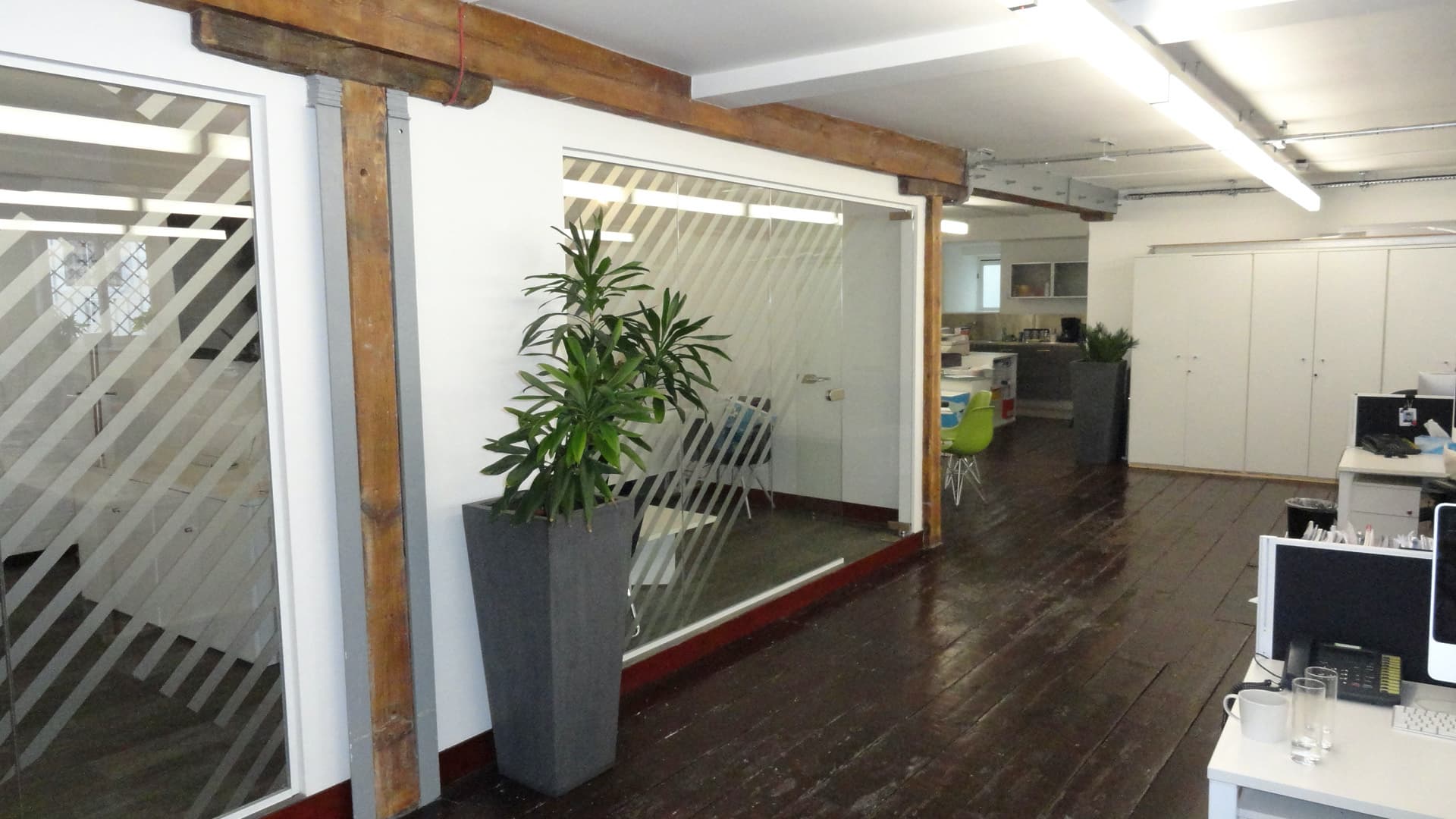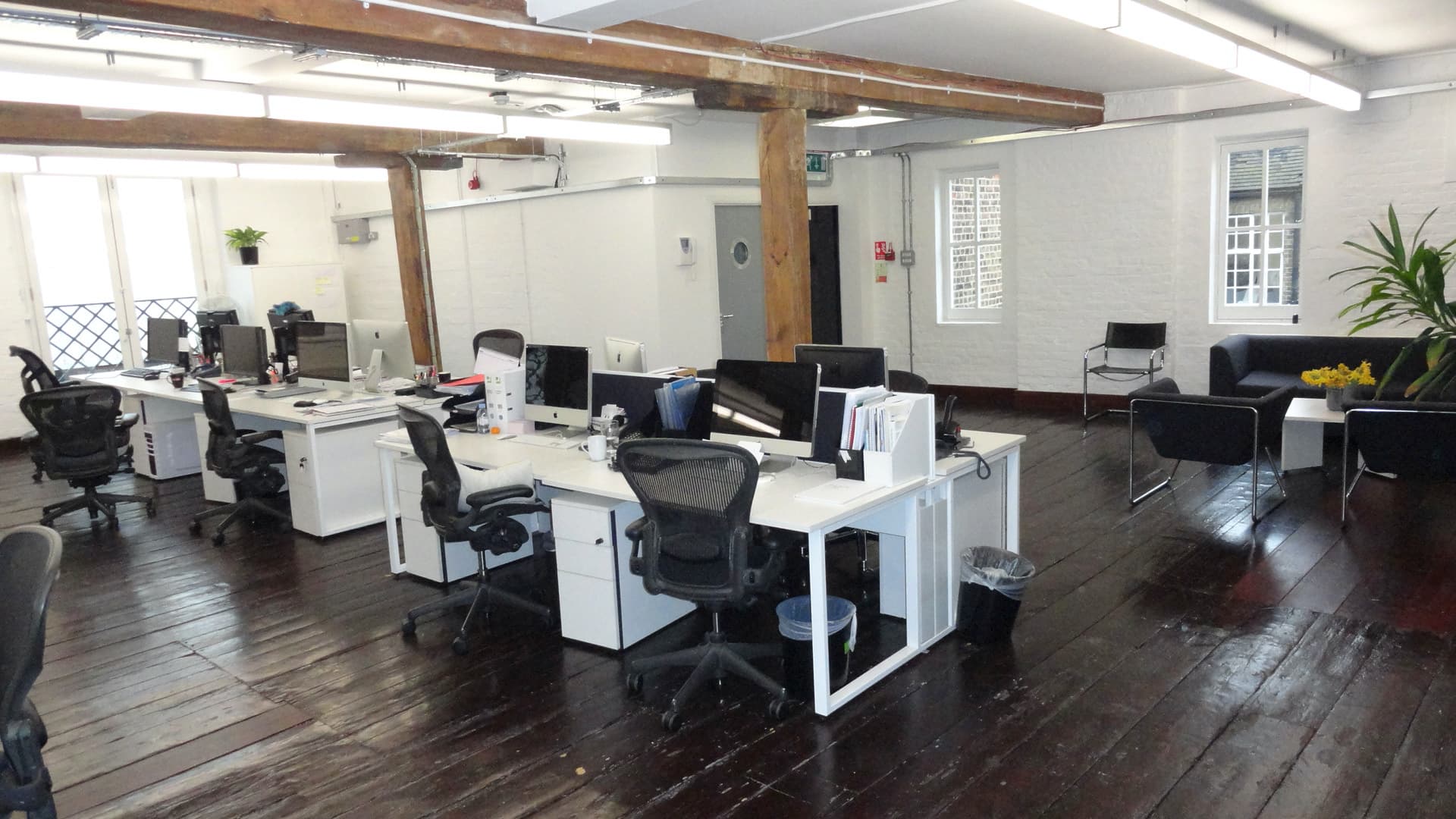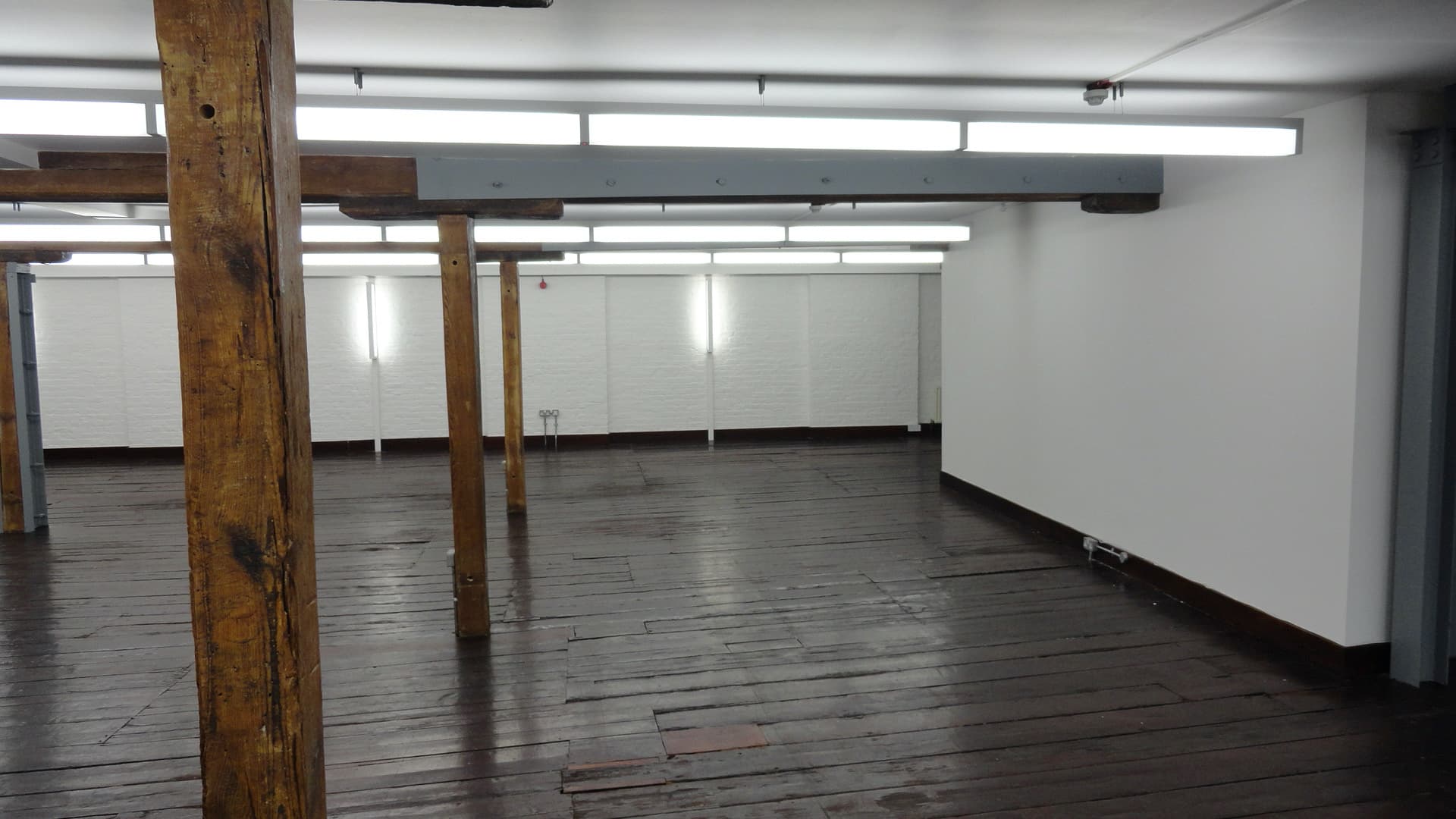 Restrictions from the landlord and possible future dilapidation costs limited the budget for new lighting and so the existing track lighting was reconfigured to suit the new layout.
Service from the data rack had to be provided via a surface mounted tray to the ceiling, emanating from the comms room and gave a modern industrial design contrast against the centuries old restored beams.
The comms room required some additional cooling which was not straight forward to install, as there were no obvious locations to install the external unit. Ingeniously the condensing unit was installed within a narrow riser cupboard also housing the hot water boiler. Additional large grilles and access to an external light well from the adjacent building provided sufficient airflow to satisfy the manufacturer's fresh air requirements for the external unit.
Limitations of the previous tenant's power requirements and the installation of air conditioning also meant that the electrical board needed to be upgraded and a new armoured cable installed from the basement to the 2nd floor.
Once all works were completed, we were able to relocate the business's own furniture and computers from their old offices on a Friday evening and have Columns Design all installed and ready for the start of the business day on Monday morning.
To find out more
If you would like to find out more about how we can help develop your dream office space, give us a ring on 020 8405 0555 or send us a message.