AYLESBURY office refurbishment for Biffa Waste Services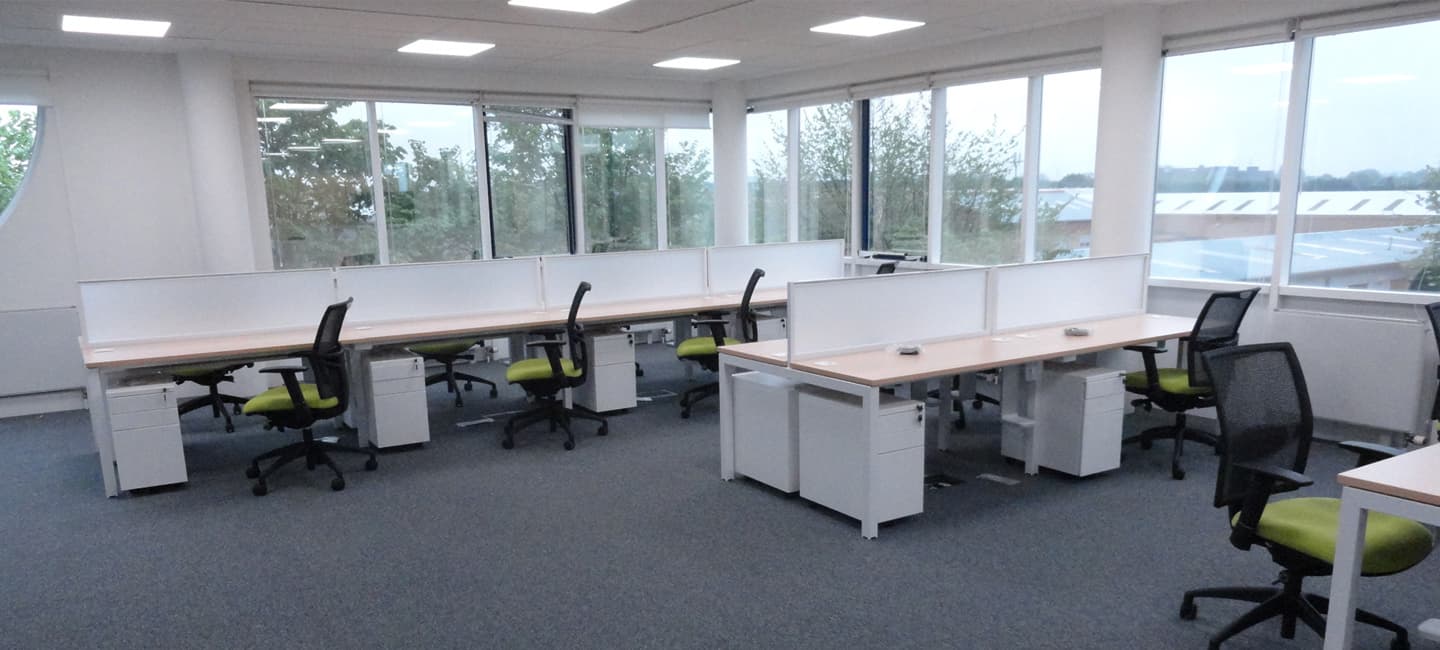 Biffa Waste Services had decided that a more universal corporate image be implemented during refurbishment projects. IRS designed and prepared image boards prior to implementation.
A very long standing client with IRS Ltd, Biffa Waste Services had historically undertaken projects on a job by job basis with the responsible director making decisions on finishes and designs. This year, as the company has grown, it was decided that a more universal corporate image be rolled out during all refurbishment projects. This enabled IRS to design and prepare image boards for approval prior to implementation.
The brief
The first project was an expansion of offices in Aylesbury, where the landlord had recently undertaken a Cat B fit out on an empty floor. The budget allocated restricted our ability to change wholesale carpeting, ceilings and lighting, however we were able to replace the meeting room carpets in order that Biffa could get an overall feel of the complete colour spectrum for future works.
The new requirements were for desking, storage and meeting facilities for approximately 60 people who would relocate from another floor. The overall aim was to provide a more modern environment for staff to work in and improve their overall wellbeing. Also to declutter the immediate work area and reduce the amount of space that was occupied by redundant or infrequently used paperwork.
Clear desks and storage
Providing a wall storage unit for each staff member to be able to clear their desk at the end of the day and allow a safe place for personal items was, initially a slightly alien concept to many staff members. However after several weeks of working with the new system staff have proven to really enjoy the new working practices and have retained a clean and more efficient office.
The aim of the overall colour scheme was not to flood wholesale the new space with a range of colours, but rather to provide a more subtle highlighting of the company's marketing colour ranges, including the seating fabric and glass manifestations.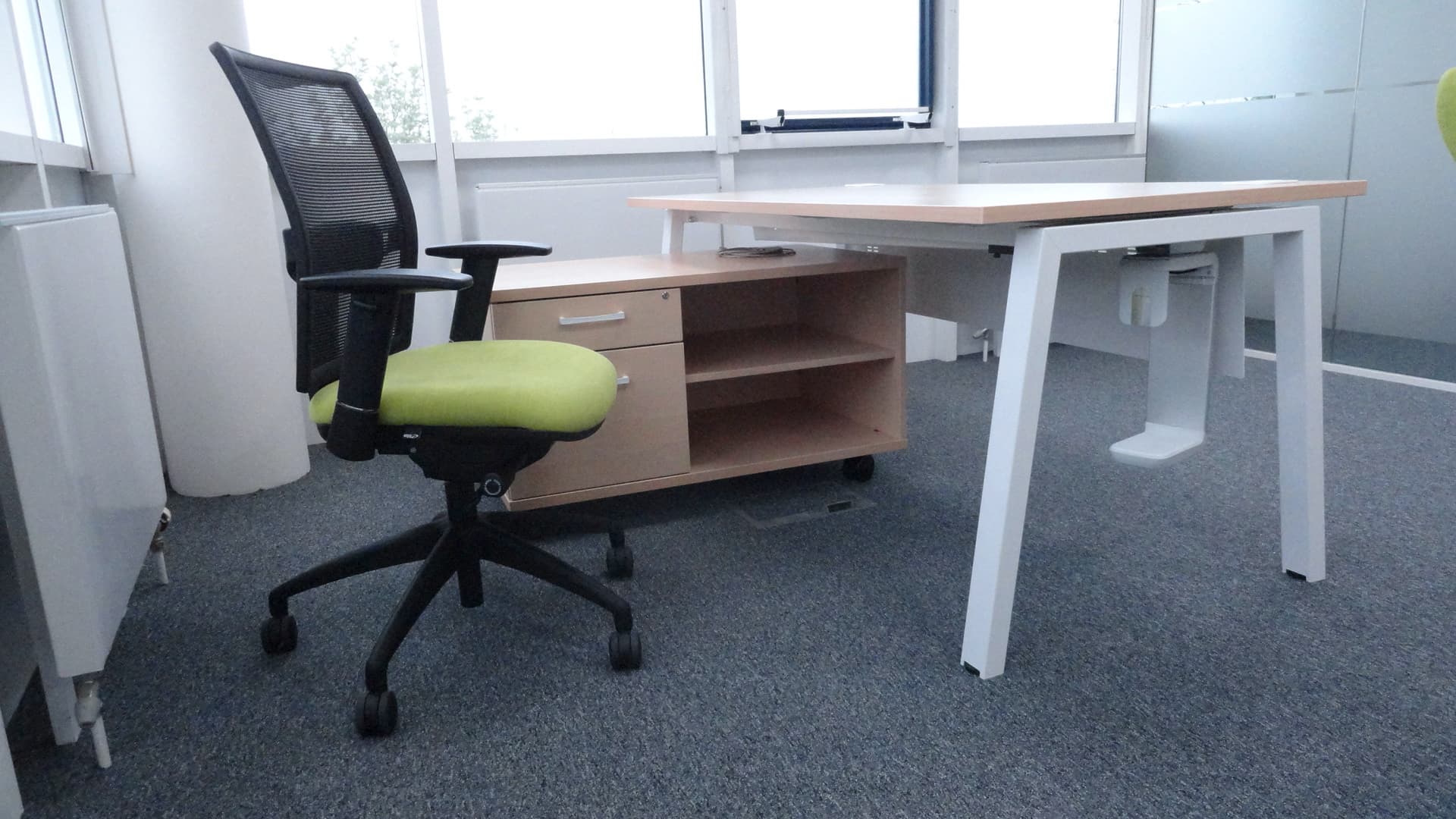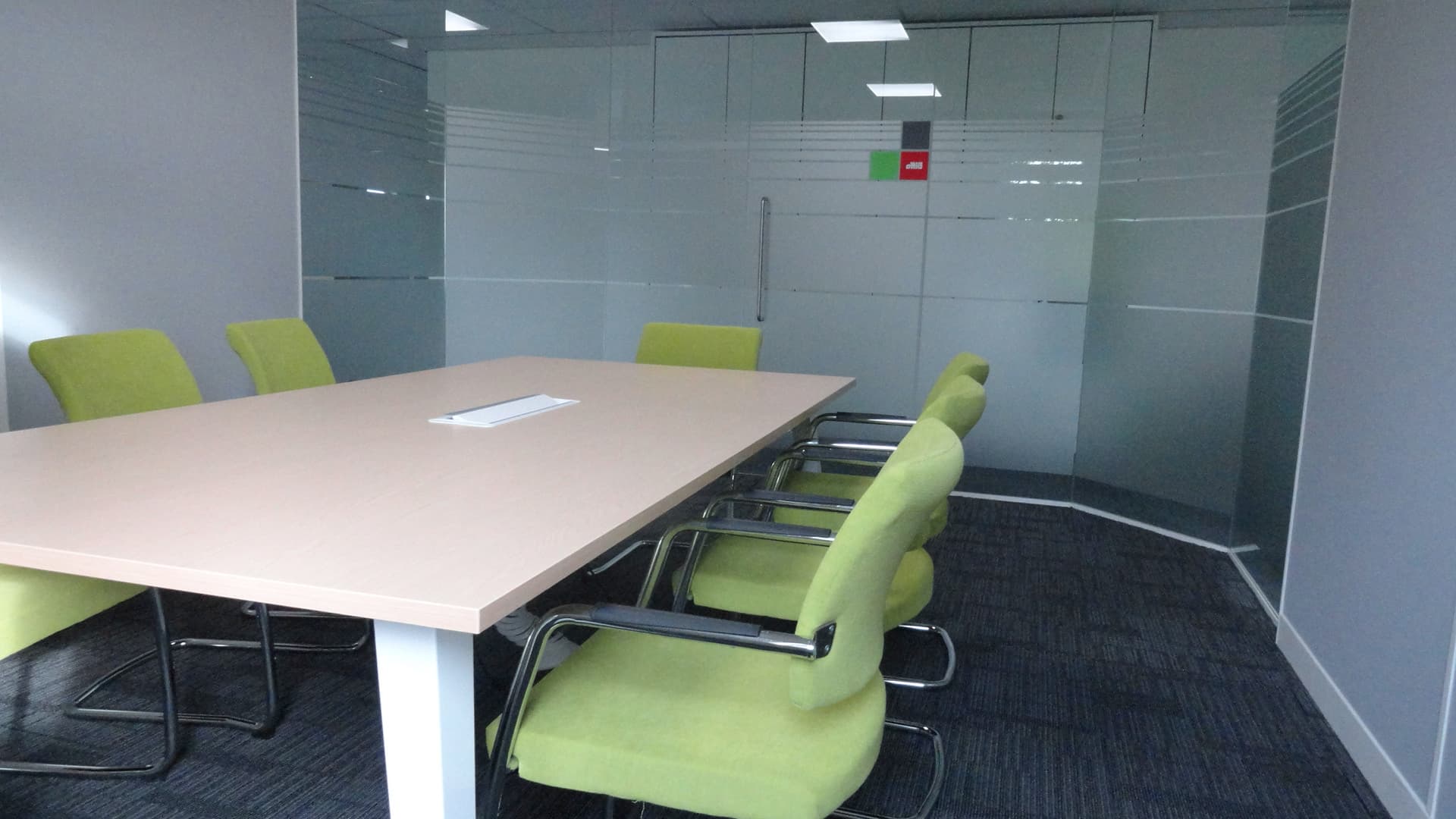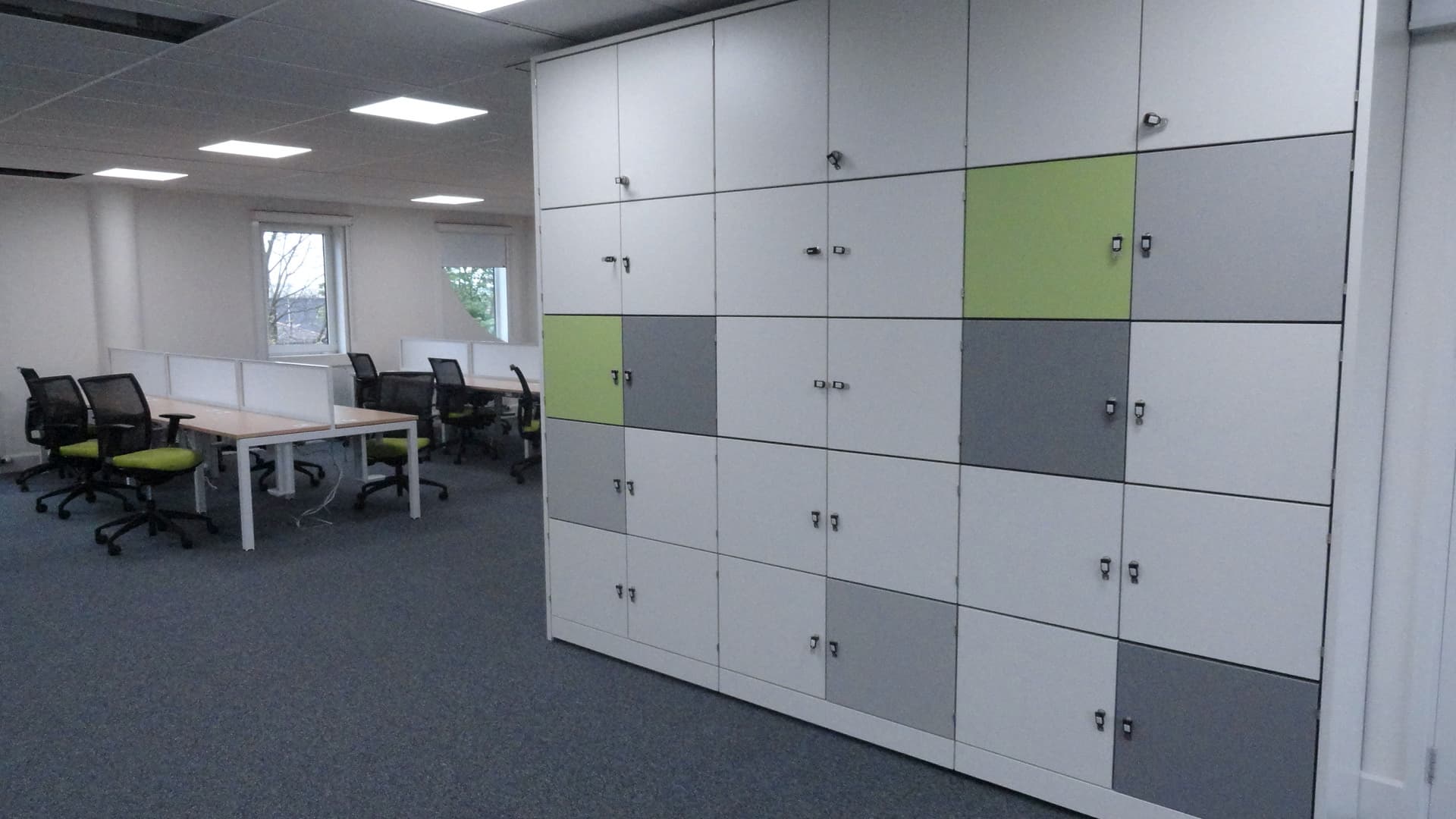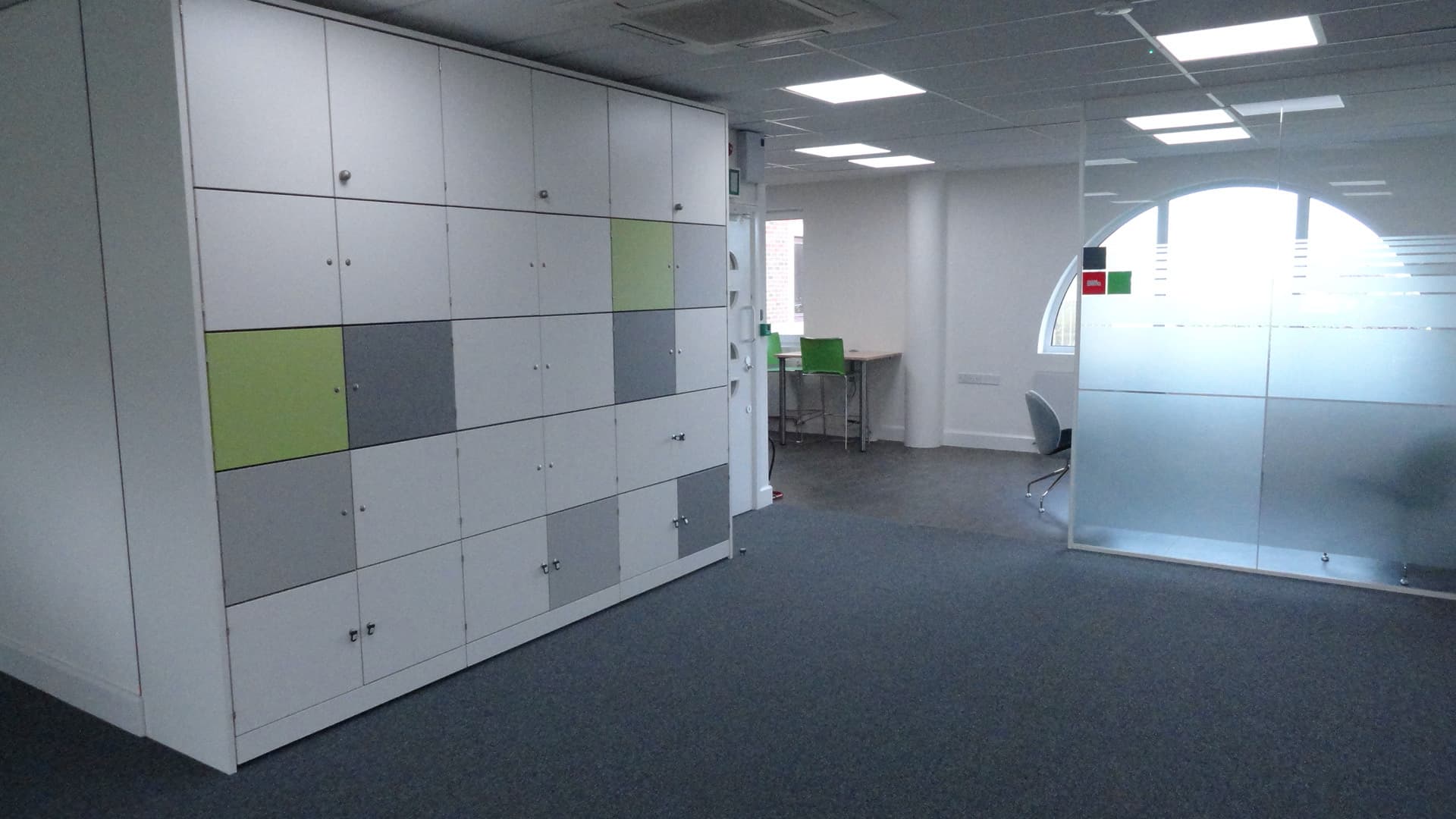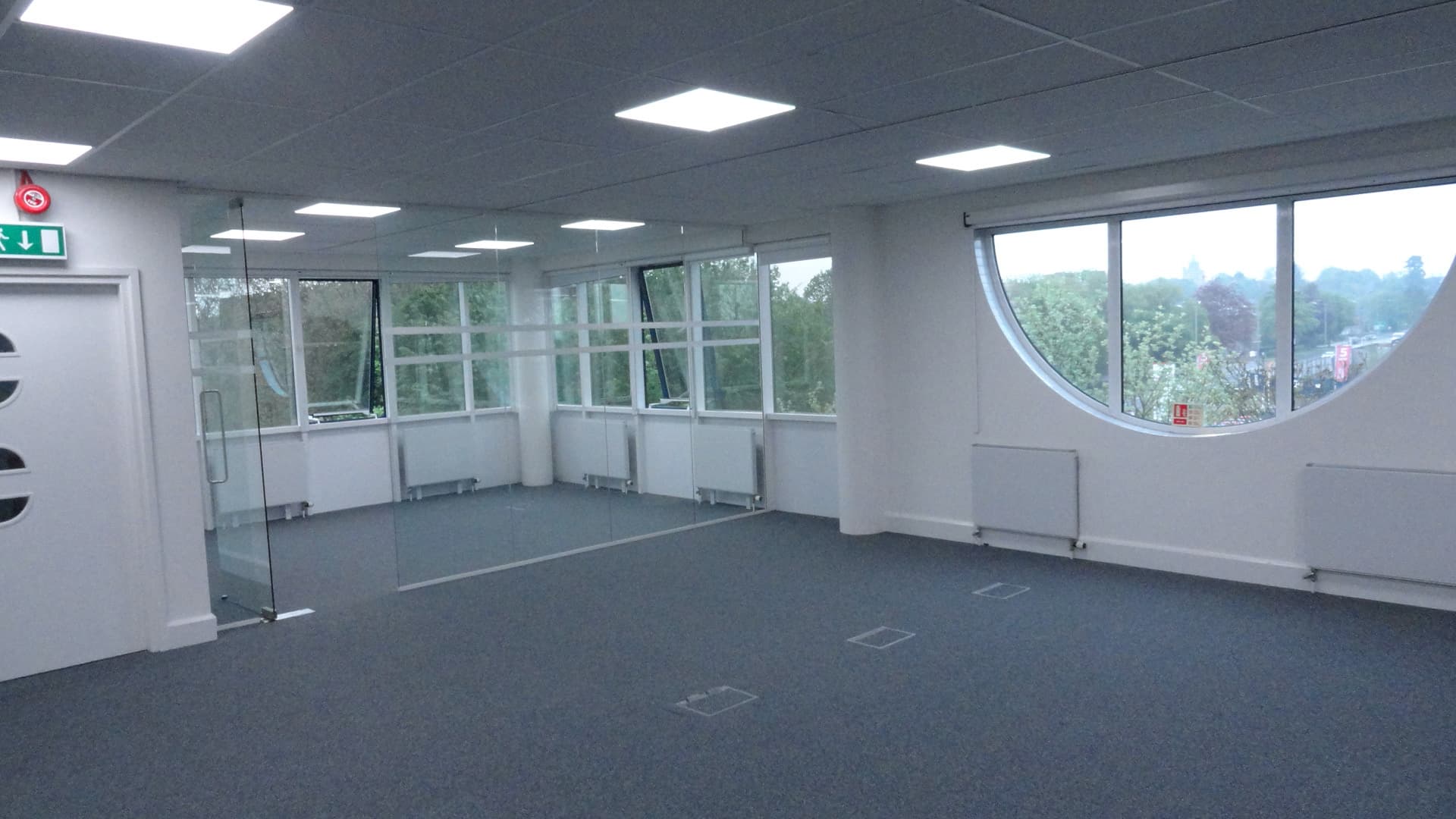 Cable network infrastructure
IRS has always worked closely with Biffa's IT department and, on this installation, we were able to design and install a complete cable network infrastructure, terminated in existing boxes across the floor and on patch panels on a new floor standing rack. This new comms rack was connected to the client's existing comms room on the floor above via a newly installed fibre cable.
Creating an environment that was more considerate of staff wellbeing was greatly appreciated by all staff when they moved in.
Many thanks to you and your team for the fantastic service and efforts in this move. Our stakeholders are very happy with their new environment and I look forward to working with you on future projects.

Katrina McGuire

Group FM Contract Manager
To find out more
If you would like to find out more about how we can help develop your dream office space, give us a ring on 020 8405 0555 or send us a message.