EAST CROYDON reinvigorating under-used space for AMP House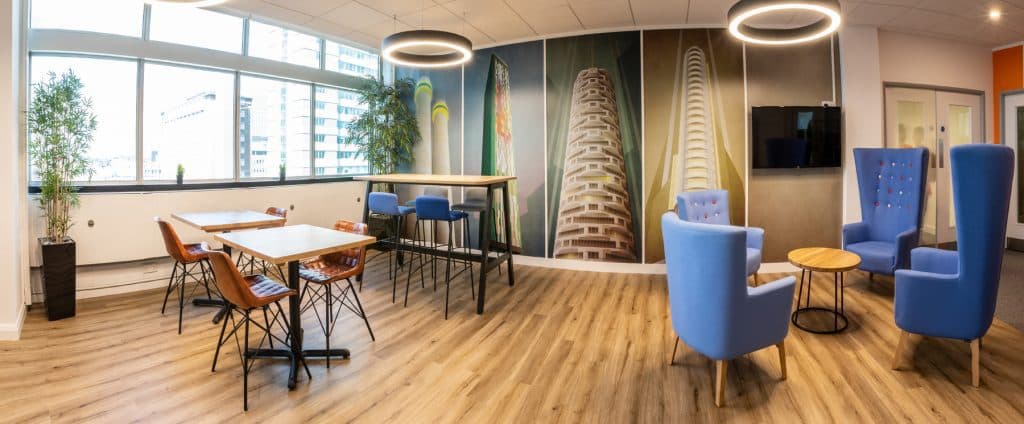 AMP House is a prestigious serviced office in central Croydon. The management team had been contemplating how to offer additional service space for their clients and improve the overall experience
The brief from AMP House
In February 2019, IRS was asked to review an under used area that was neither breakout, dining nor meeting space.
Although it did have a selection of odd furniture, a TV and a number of vending machines, it didn't entice their tenants or visitors to use it to its optimum. Which was a real pity, because not only did it offer fantastic views over East Croydon, but it also provided an access and egress space as they went to and from their offices.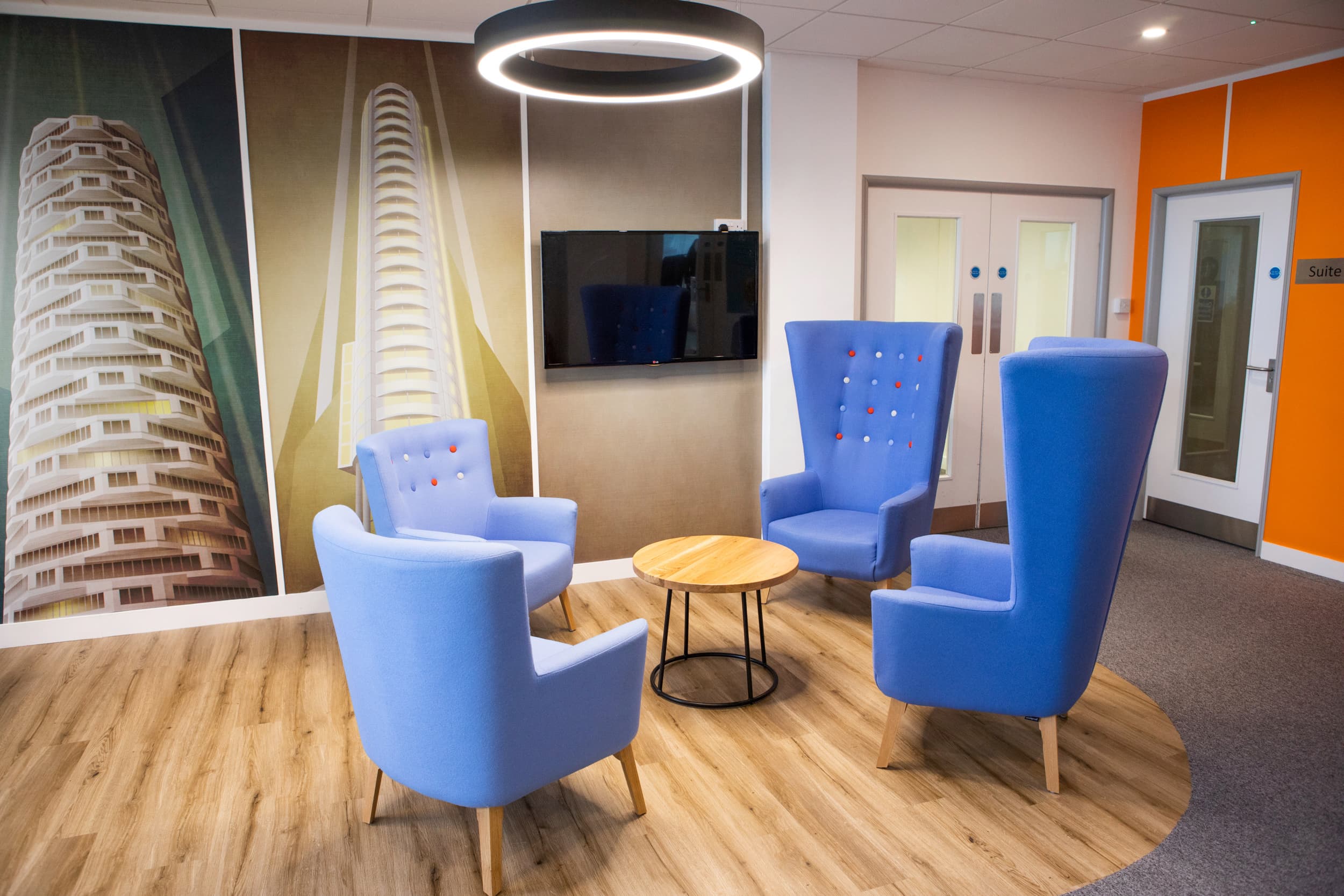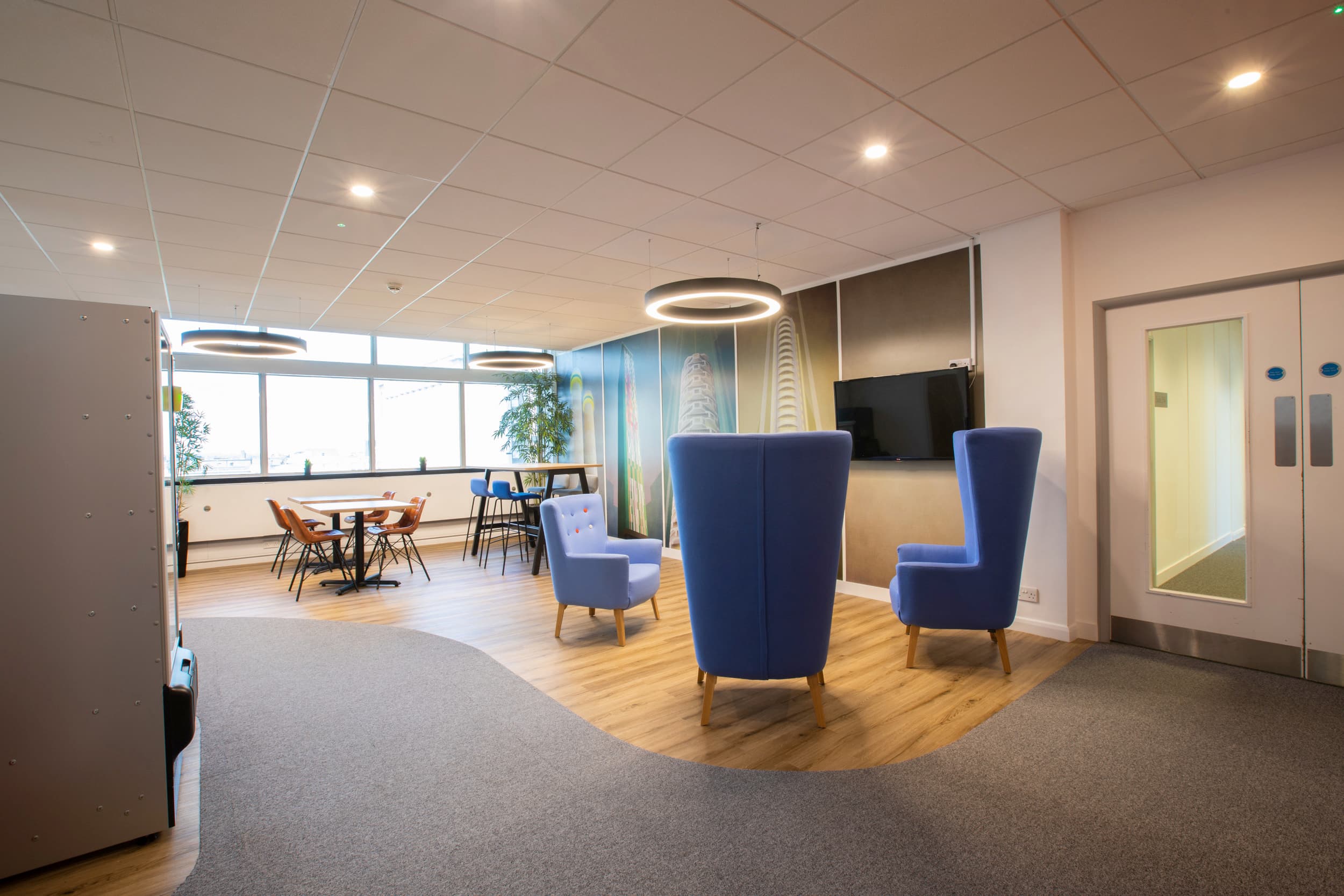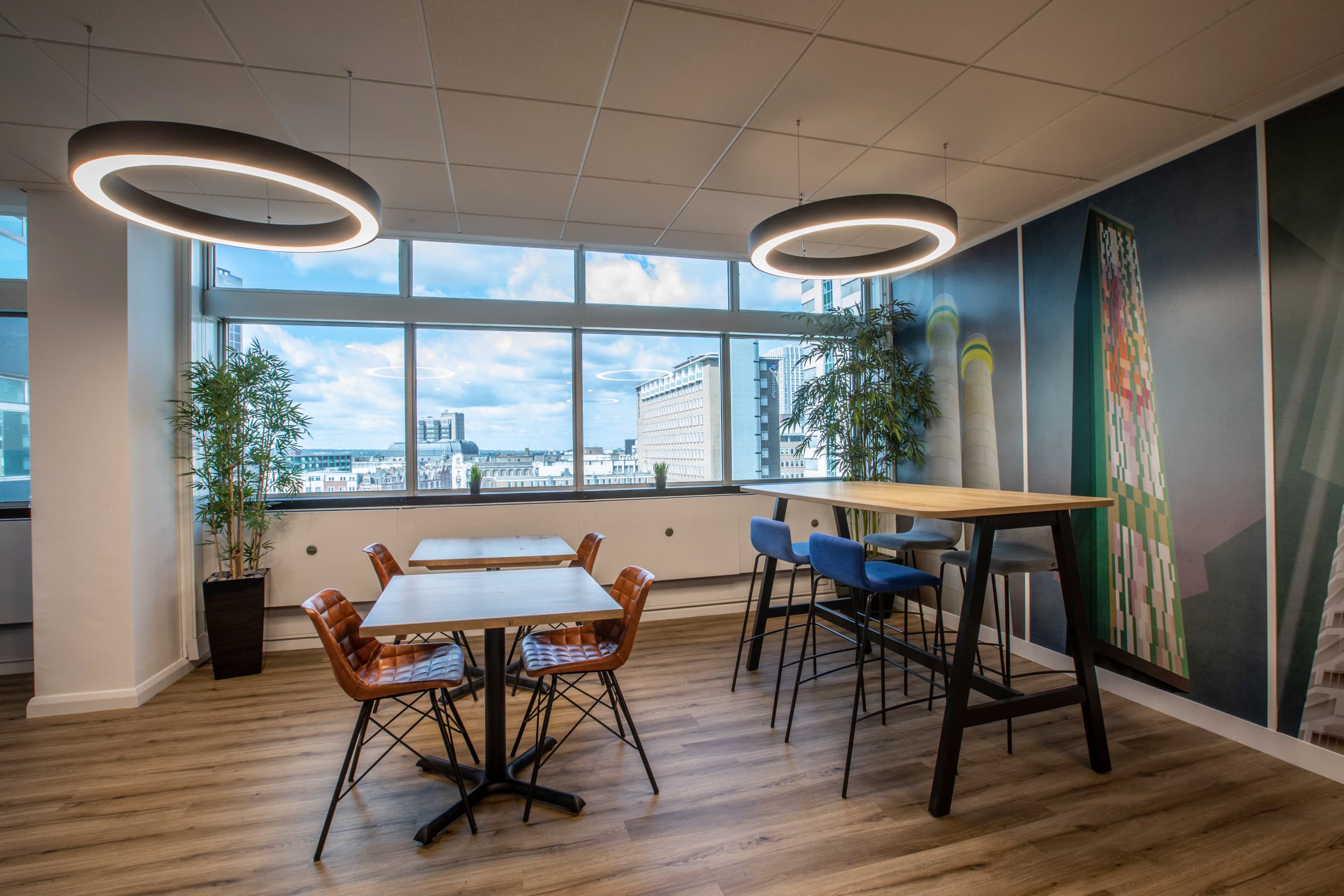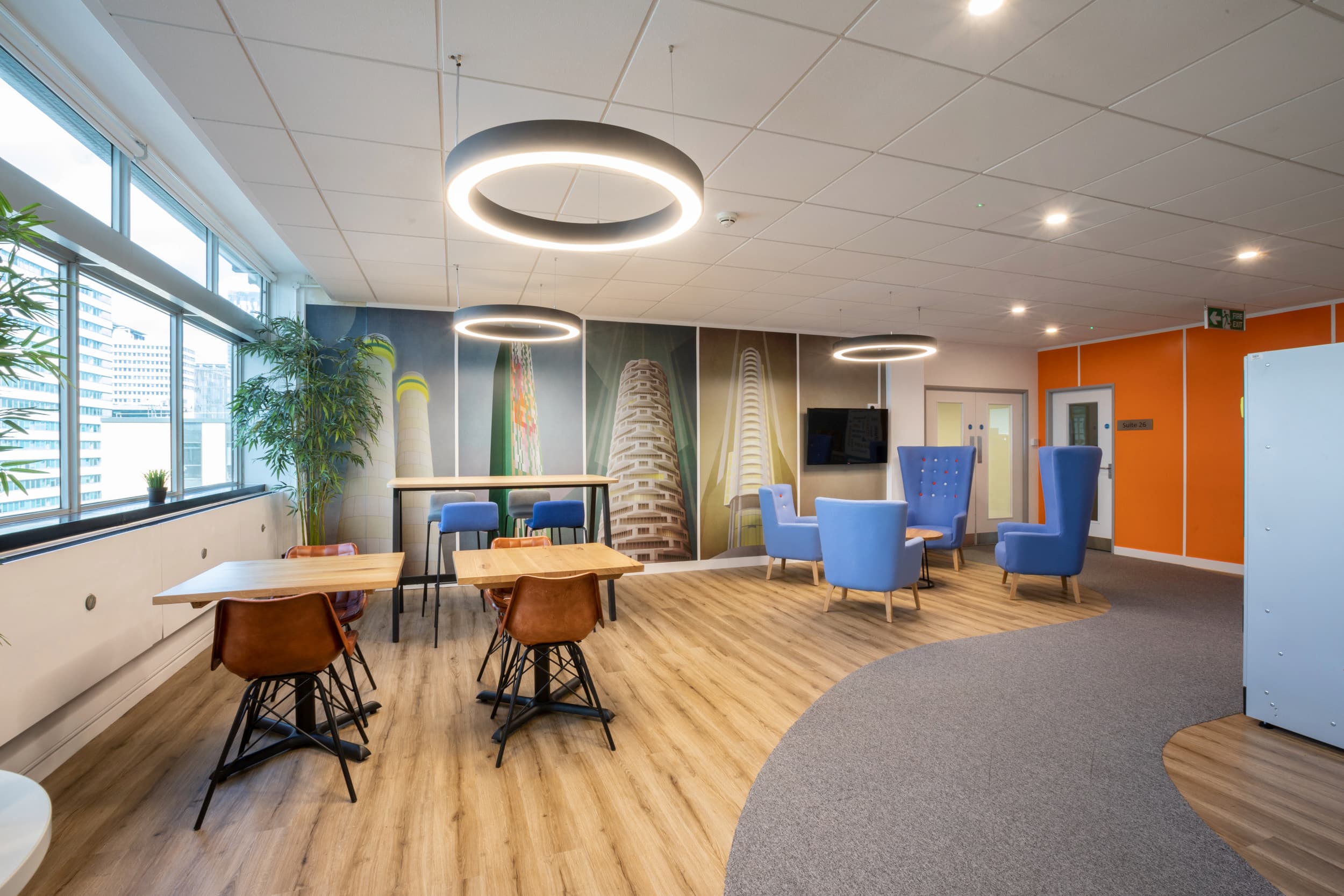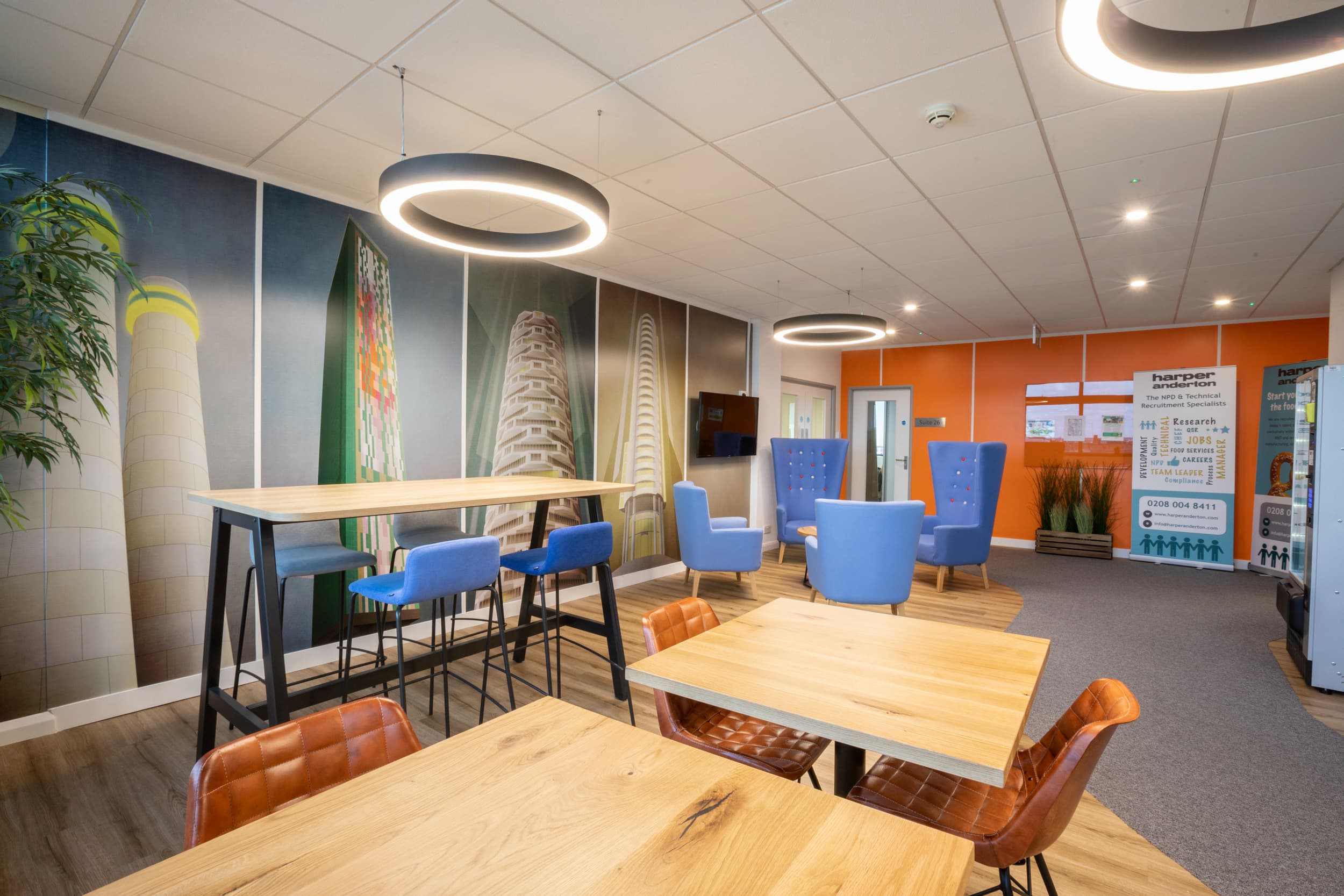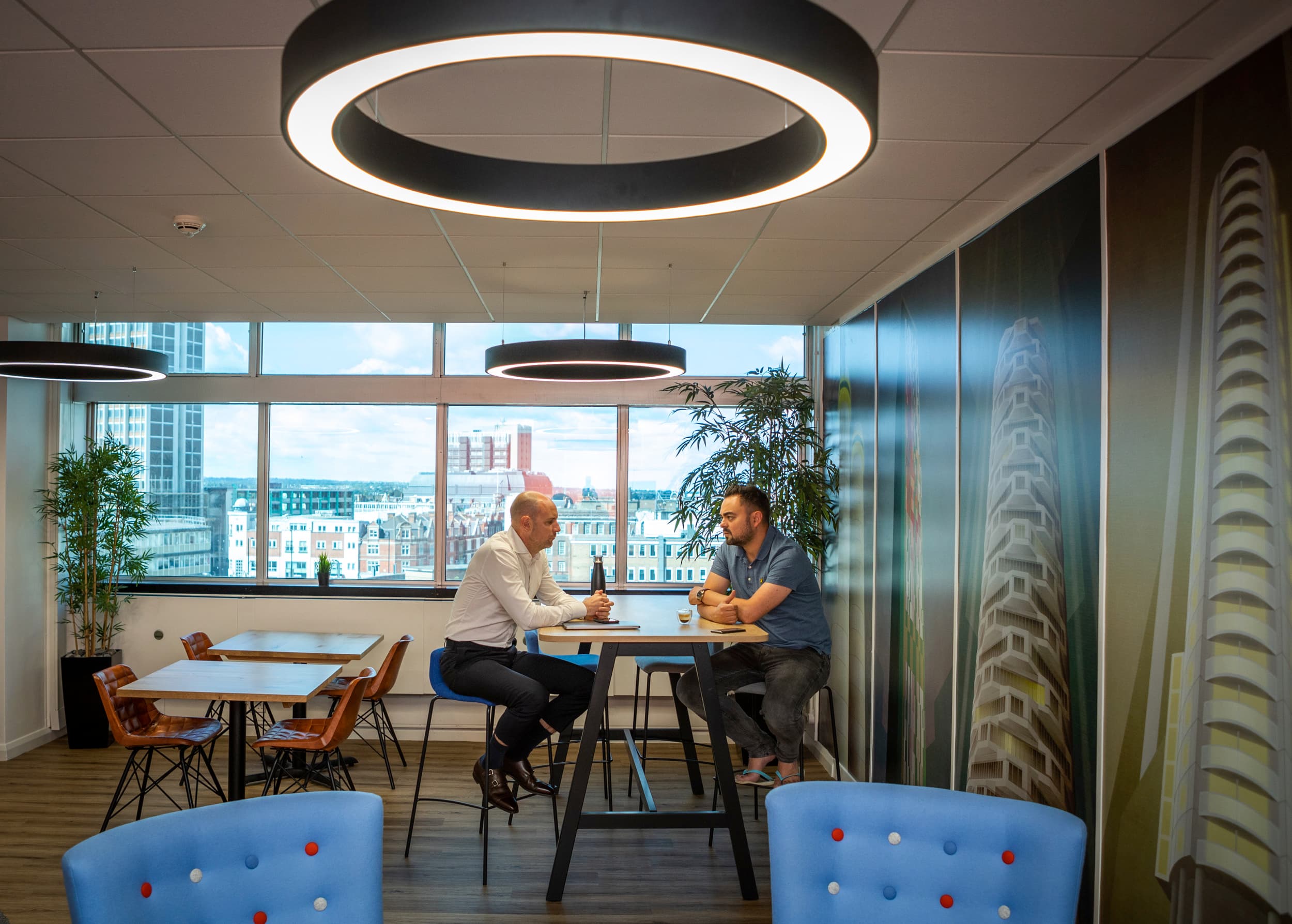 The IRS solution
Our plan was simple:
Enhance the current assets of the space, particularly the views
Provide distinctive styles of furniture that were appropriate for their purpose
Deliver a unique and inspiring decor
The furniture we recommended included relaxing stylish chairs from Deadgood, high tables for hot desking and casual meetings, as well as bistro furniture providing somewhere to sit and eat or hold small meetings.
By adapting the existing floor covering and creating a winding wood plank vinyl pathway through the space, we were able to lead people through the space and also demark break out space, areas for vending machines and a notice board space for promotional and informative notices.
Exclusive artwork by Gavin Kinch
AMP House had commissioned local artist Gavin Kinch to create stunning mural sized pieces for the business centre which have been installed with dramatic effect throughout AMP House.
It was Gavin's futuristic style that encapsulated the modern Apollo landing themes of many of the buildings in Croydon that encouraged us to also recommend circular hanging lights to really set off the space.
The outcome
We certainly believe that the final space really offers a unique addition for AMP House and their clients, offering something not available anywhere else in Croydon, while at the same time focusing on the elements that are really important to tenants, clients and visitors.
Our breakout space needed a refresh and overhaul. Bob gave us a plan for a stylish, contemporary fit out to make the space flow and work for tenants and visitors. Bob's suggestions for lighting and flooring enhanced the whole area and finished the look entirely. The team came in on schedule and to a high finish. We are highly delighted with the results and proudly show the space off to prospective tenants as a great area to work, eat and rest, away from their desks.
To find out more
If you would like to find out more about how we can help develop your dream office space, give us a ring on 020 8405 0555 or send us a message.