FARRINGDON fitout of new offices for Admix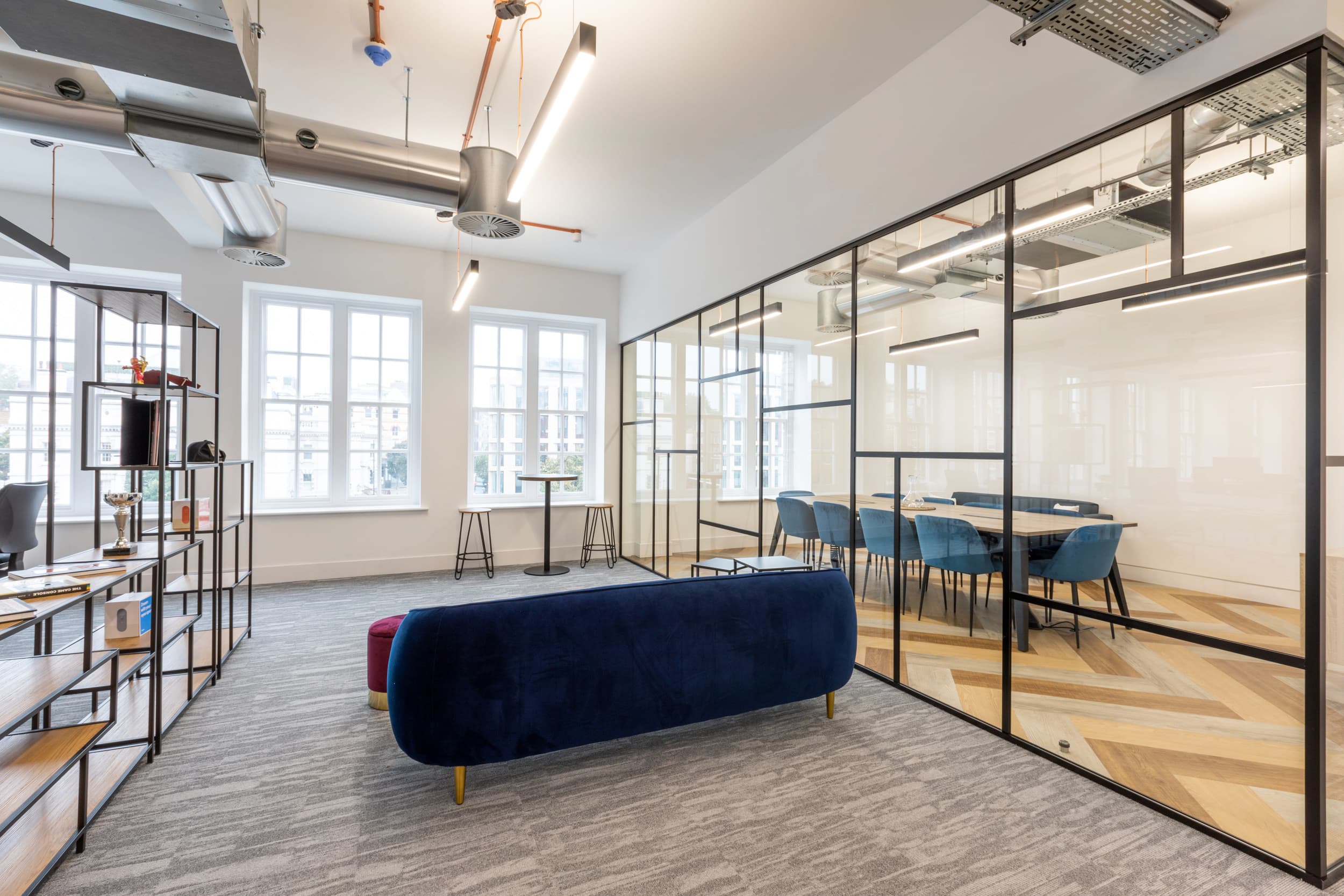 Admix, a successful company, was moving from serviced offices into their own space and they explained their expectations to grow very quickly from their initial start-up team to recruiting more employees, so they needed this new space to be able to facilitate this rapid expansion.
This was a wonderful opportunity for us to compete against a much larger company and in the end successfully be appointed to undertake this project for the fit out of this new office space in Farringdon. We believe our success was not based on price but on our willingness to be as flexible as the client wanted to be involved in design, budget allocation and align the project with the businesses future expansion plans.
Admix also had very specific design ideas and on how they wanted the space to look, and concept imaging and rendering was a great way to be able to confirm that expectations and reality were closely aligned.
While the project took slightly longer than normal due to extended working processe,s the space was ready for the client to move in at their convenience.
Design to fit the building style

The building had recently been fitted out by the landlord to an industrial look which we have complemented with metal framed bespoke designed glass partitions for the main boardroom and also for the smaller meeting room.
The tea point also has its own unique style blending in with the dark grey and black tones of the original building structure with touches of copper to bring in the painted metal trunking used by the landlord on the ceiling.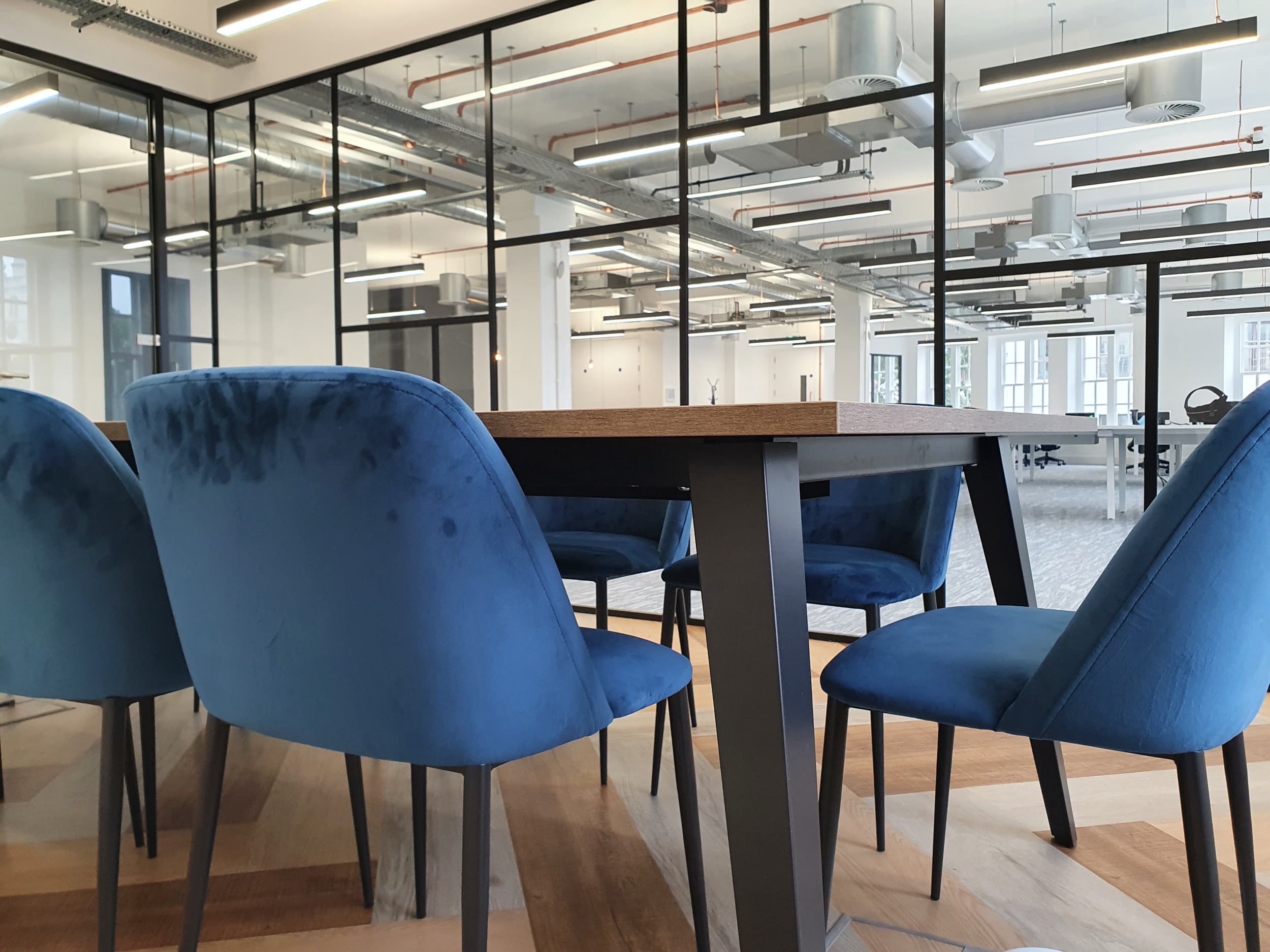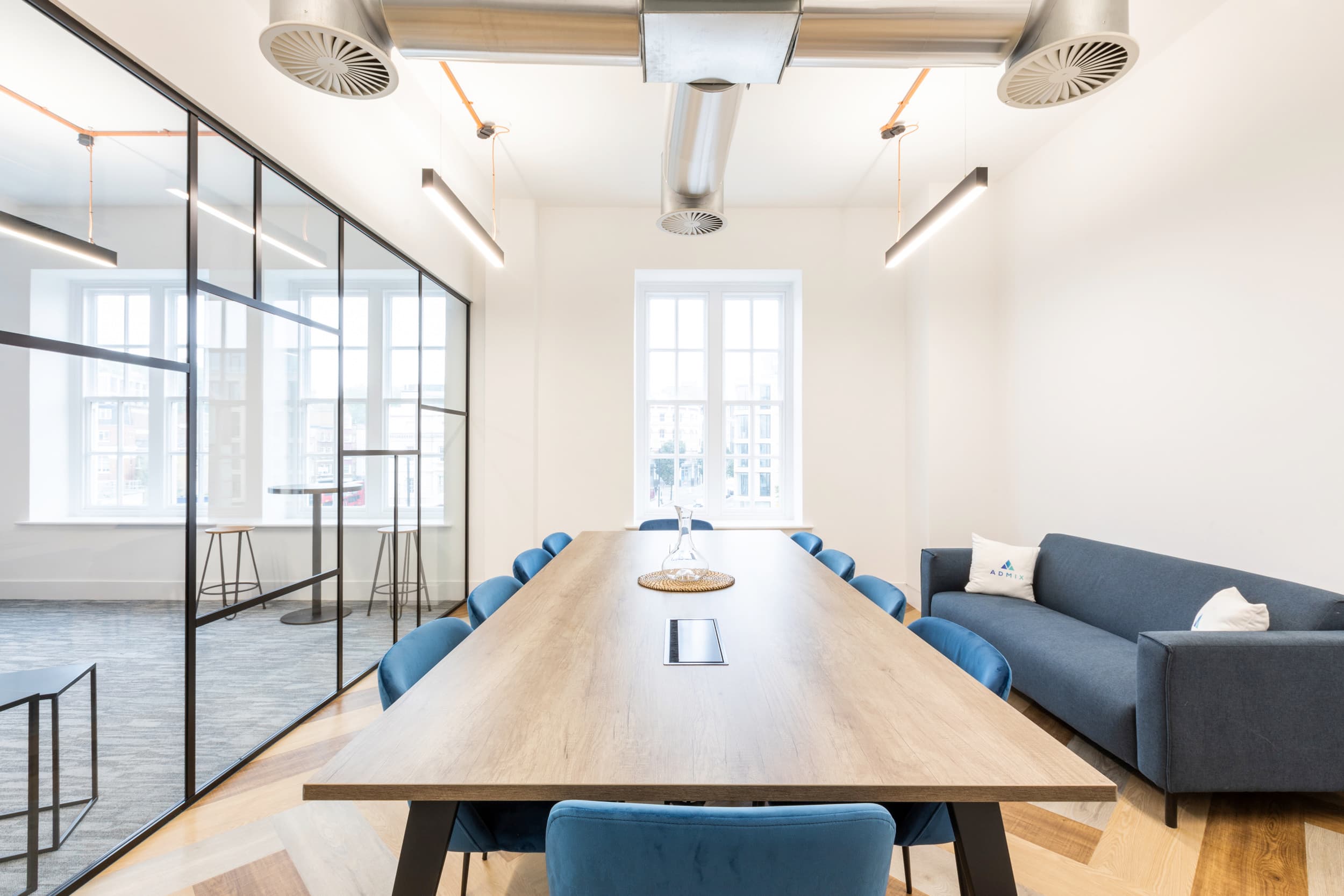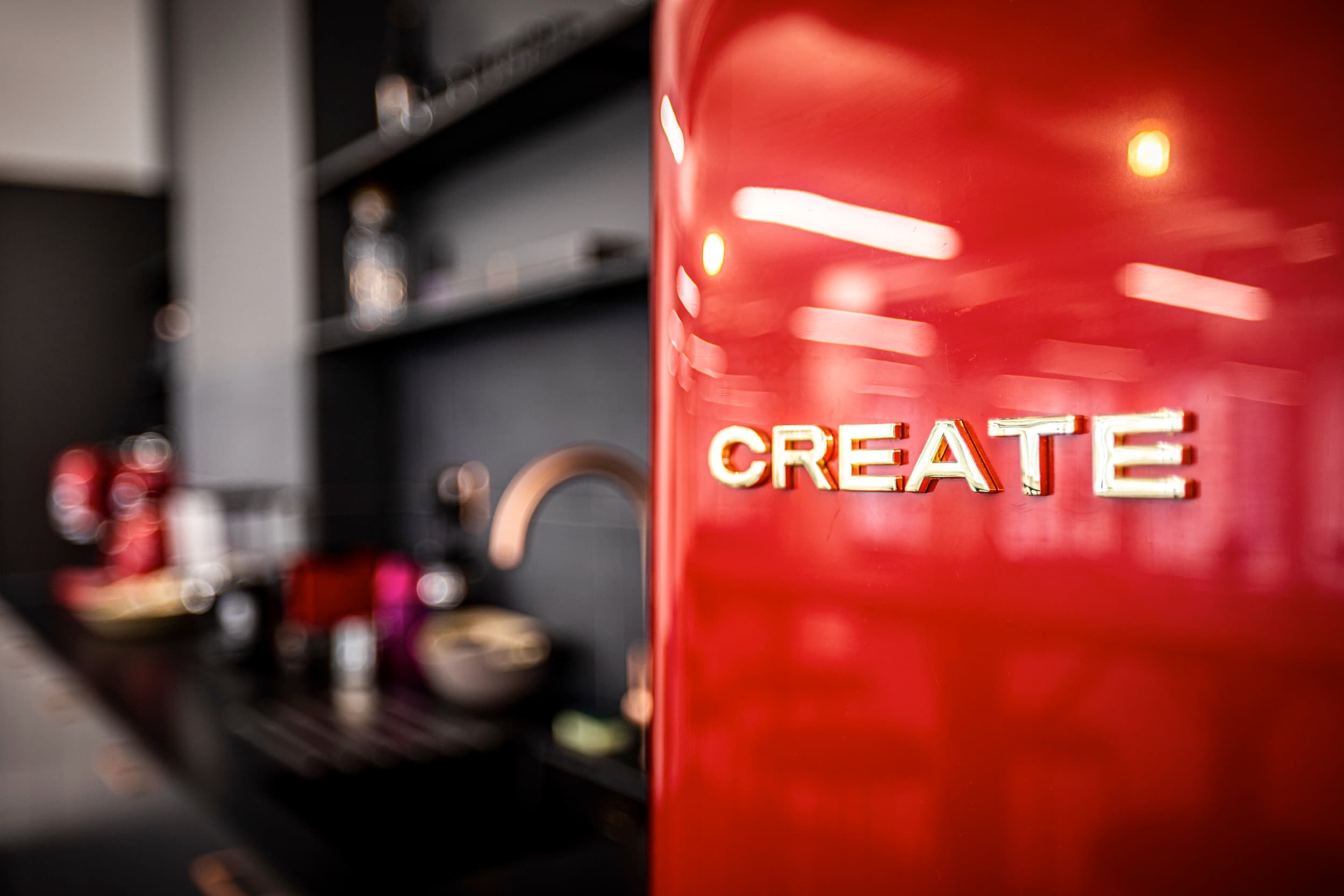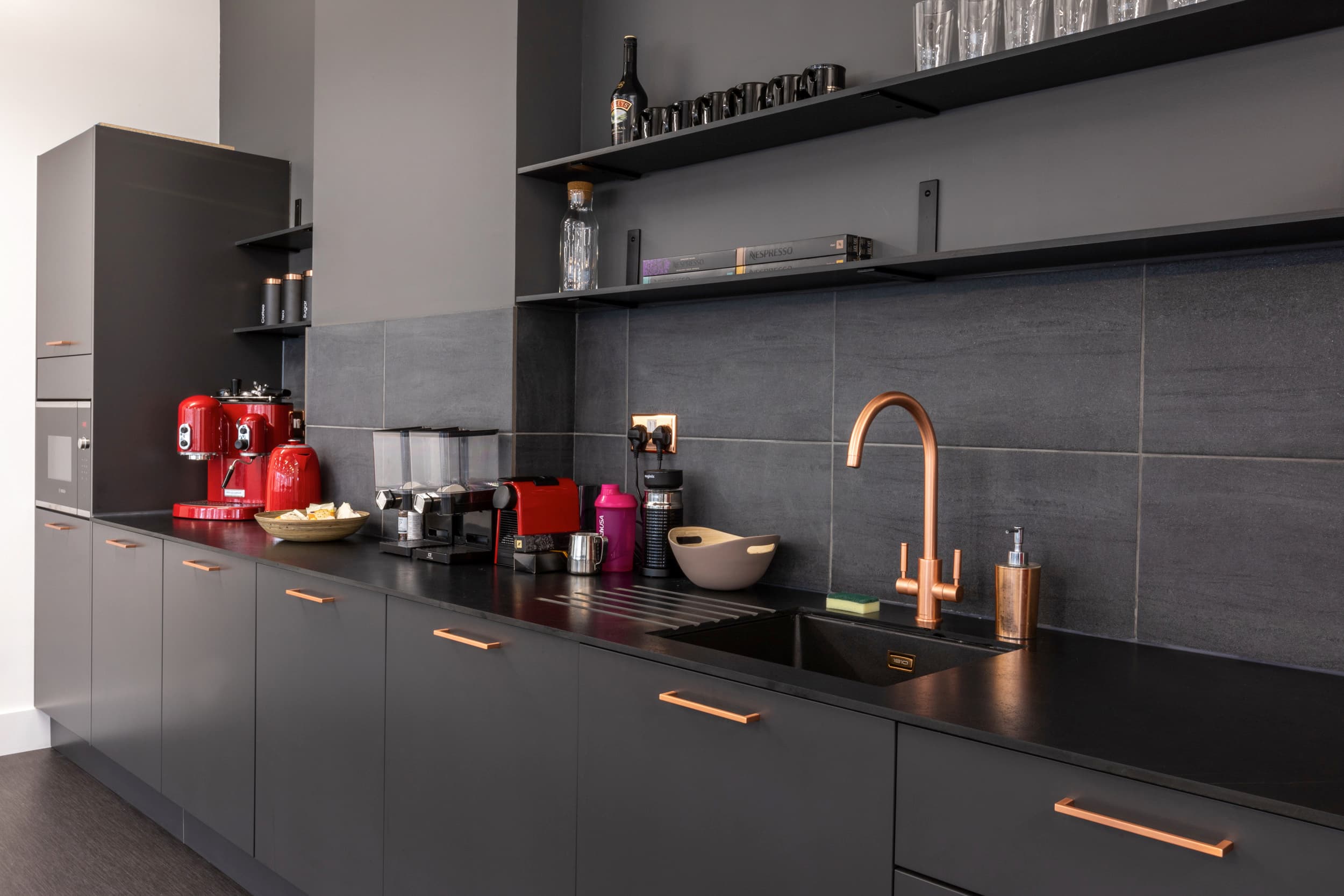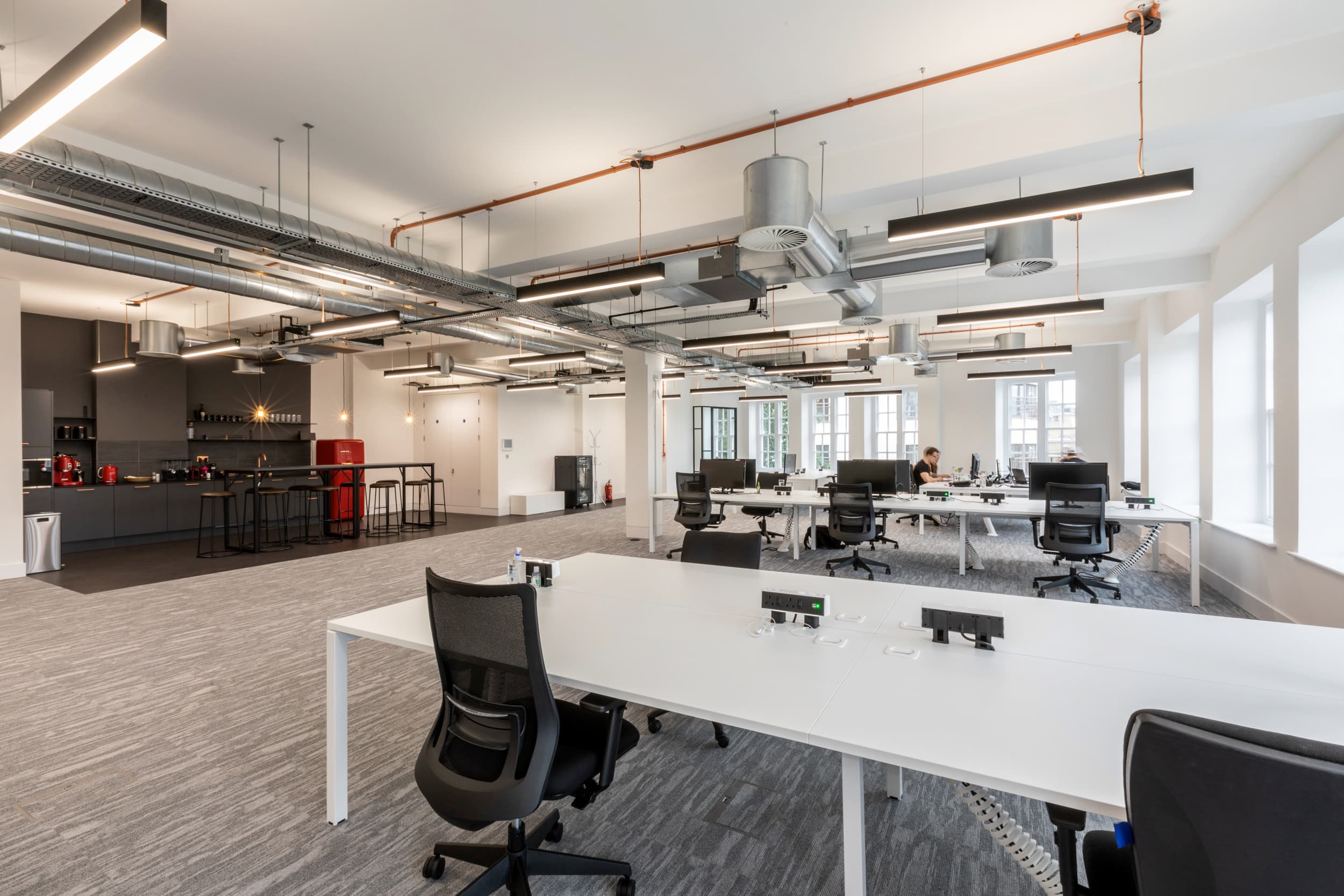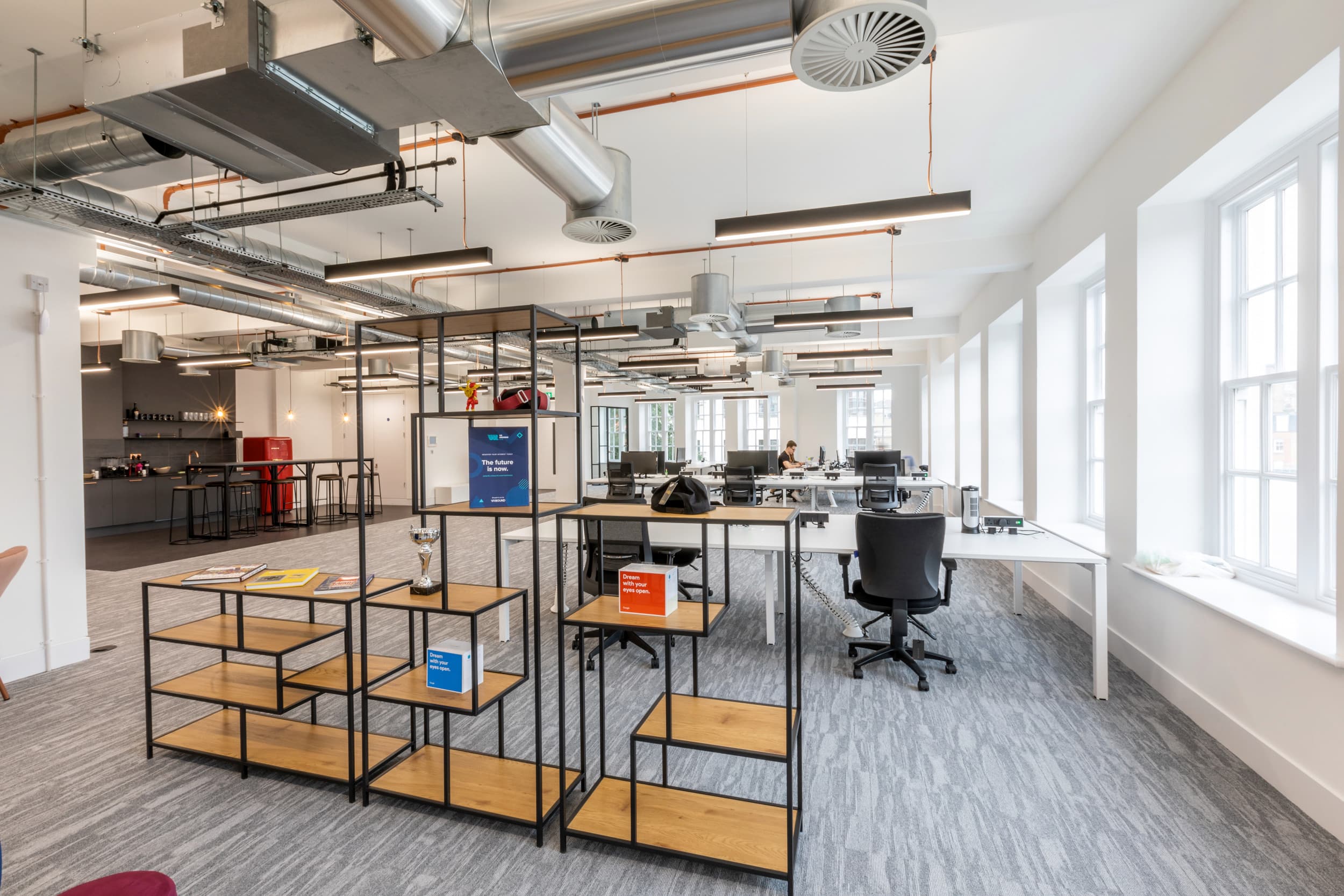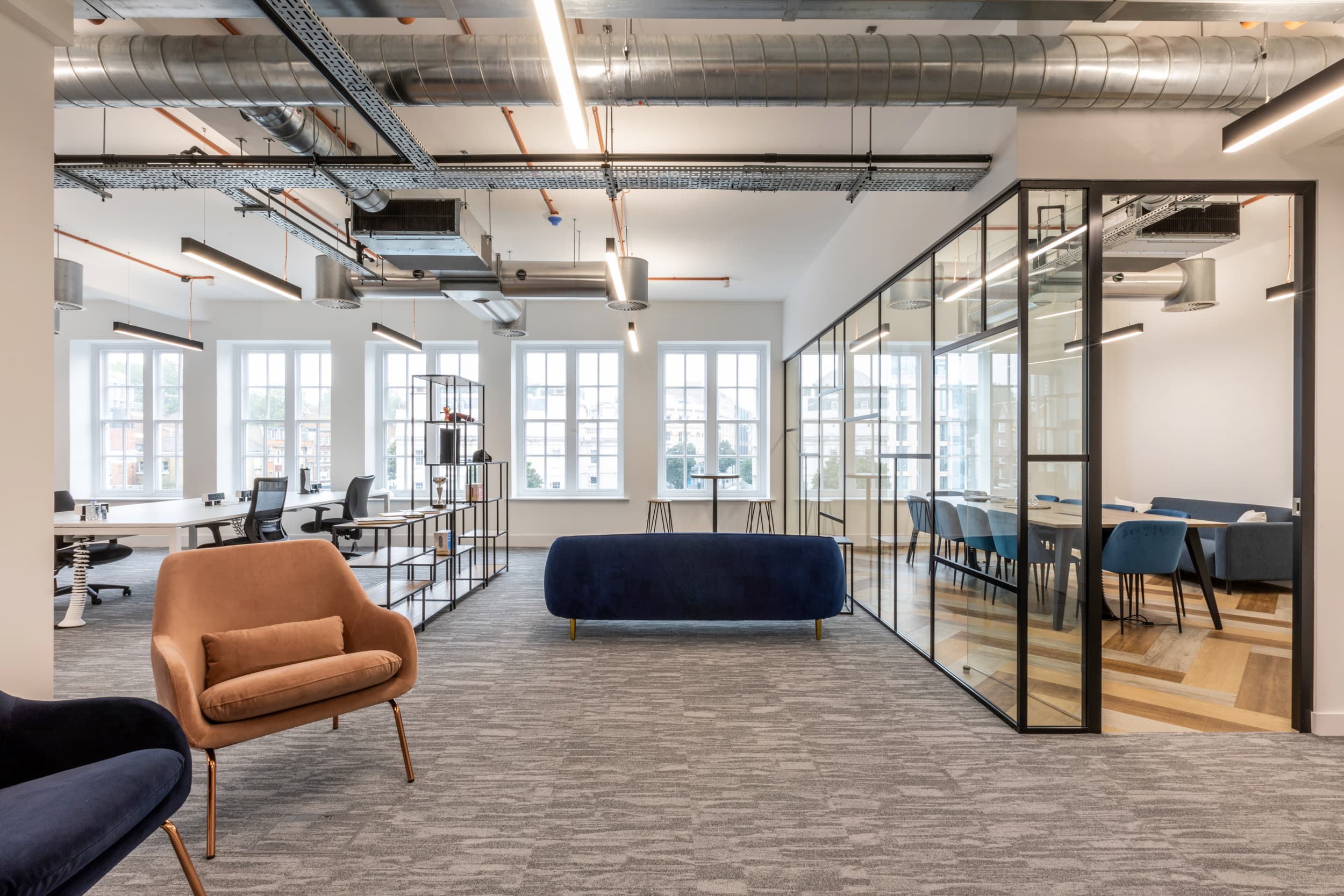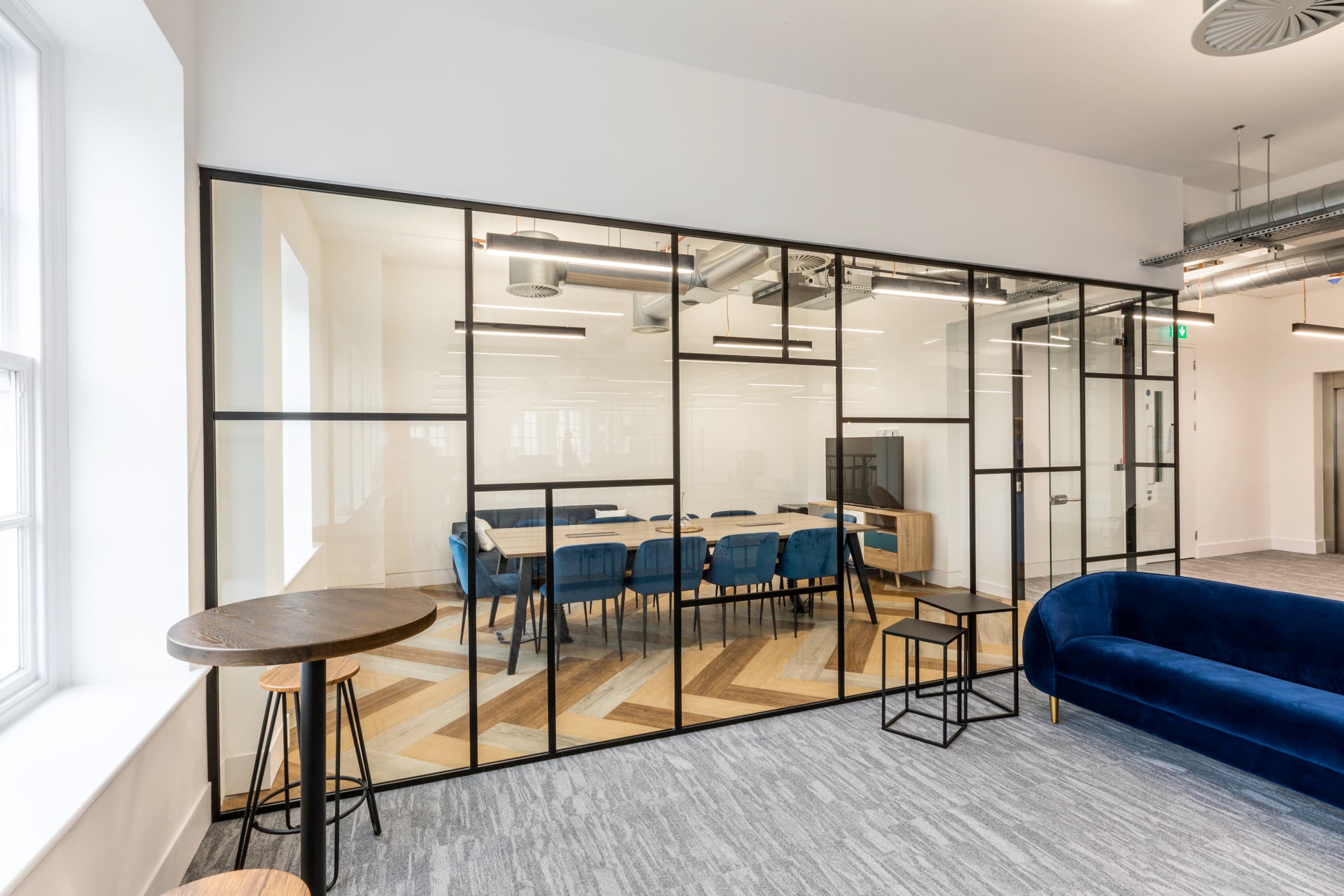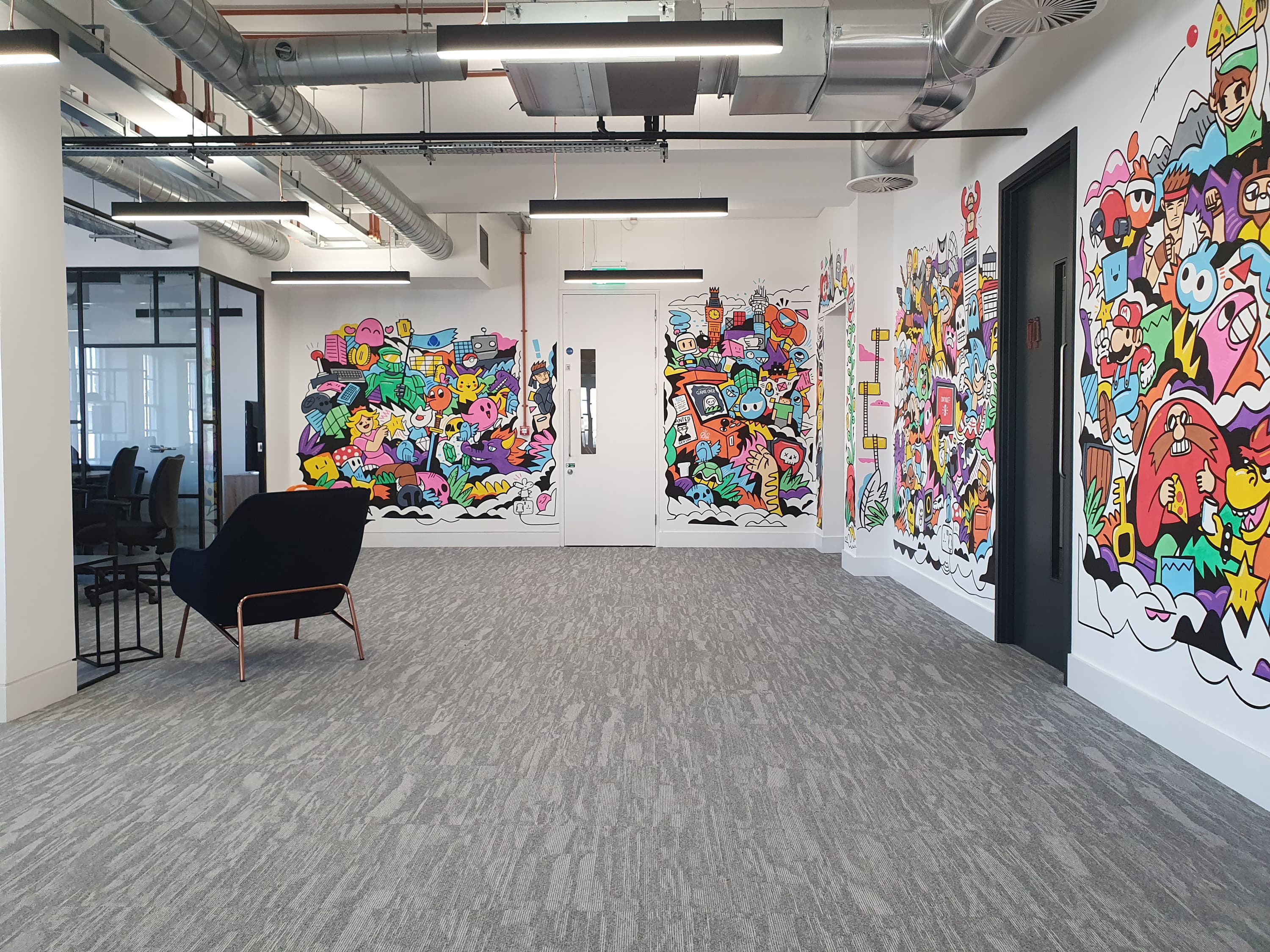 Flexible space for growth

We have added some warmth and character to the meeting room by installing a triple timber, lose lay wood plank vinyl in a herringbone pattern and we have also used warmer tones for the seating.
The whole office has been fitted out in such a way that it can easily facilitate an increase in the number of working staff at very short notice without too much inconvenience.
To find out more
If you would like to find out more about how we can help develop your dream office space, give us a ring on 020 8405 0555 or send us a message.