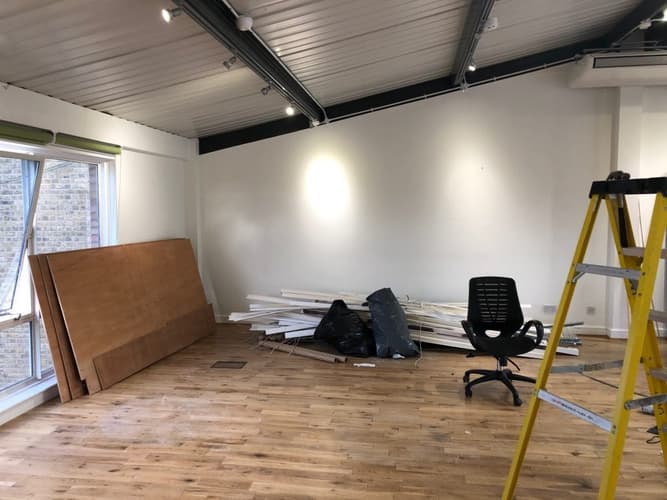 Many business owners and companies are trying to plan a way forward and although there are a variety of differing opinions, it is probably safe to say the office environment and the demands on it will not be the same at the end of 2020 as it was at the beginning and maybe for the foreseeable future.
Some firms will have already made the decision to:
Remain exactly where they are with no changes
Negotiate with the landlord to try to either reduce the amount of space they rent or lower their annual rent
Invoke their break clause
Leave at the end of their lease
Hand back the keys and leave immediately
And more often or not, most of these options will involve a difficult conversation about dilapidations between client and the landlord, as we return to work and the firms try to put their future plans into action.
What are dilapidations and when do they arise?
When companies come to the end of a lease there is normally a dilapidations clause within their lease that states that the property should be returned to the landlord in a pre-determined condition. If the works are not completed, then a sum is agreed to be paid to the landlord to potentially complete those works.

Bear in mind it is not the landlord's responsibility to inform the tenant of the scope of works and when they need to be undertaken, it has already been agreed when you completed the lease that, on the anniversary date you would prepare the property for handover as detailed in the lease. If you don't hand the space back in a condition that is acceptable to the landlord, you may also be liable for loss of rent. That was a rent agreed in a rising market and not necessarily in the current market.
There are some landlords that are happy to take the money and there are some that will only want the space stripped back to how it was at the start of the lease. It is important to find out what your landlord's preference is.
You will need to be prepared before you talk to the landlord and negotiate either of these outcomes. So, are you able to prove the condition of the space as you took it on? Did you complete a photographic schedule of the space before you completed the lease? Did you get a Licence to Alter for any of the works you undertook, attached to the lease from the outset? Both of which will allow you to have a fair discussion with your landlord.
The dilapidations sum is arrived at through a schedule of works that the landlord itemises outlining their expectations to allow a figure to be identified for the works. It may be that you disagree with these figures and a Licence to Alter and photographic schedule will allow you to have that conversation with the landlord from a position of some stability.
With many landlords agreeing not to take rent during some of the Covid period some of them will need to start to get some money flowing back into their businesses and may not be in a position to be helpful. With properties having been empty for so long, standard maintenance and servicing will add additional costs to their overheads including water inspections, HVAC checks, additional security, extra cleaning and management of access to the building etc.
Additionally, it may be that as businesses have those conversations with the landlord, about cutting short the lease or reducing the size of the office space the landlord is not incentivised to be helpful.
But just walking away is never a solution and bad financial histories will certainly not help future expansion and investment into your business.
It is better to get on the front foot.
Do you know what your liabilities and responsibilities are?
Do you know what space you need?
Have you spoken to your staff?
Can the space you currently occupy be remodelled to suit your new needs?
Are you able to sub-let some or all, of the space?
Will the landlord allow you to be flexible in terms of rent, size of space, sub-letting?
Has the landlord given you a schedule of works that you disagree with?
How to move forward!
Just being able to get back into the office as we come to terms with new Covid working conditions may not be the only hurdle to overcome to keep your business operating.
How we can help
We are always happy and interested to have an initial chat with you and have many years' experience in altering and adapting office space as well as all aspects of dilapidations from checking through leases for the exact terms, to helping with the settlement negotiations with the landlord or undertaking the dilapidations detailed in the schedule of works.
To get in contact please just drop us a short email or phone 020 8405 0555 and ask for either Bob or Paul.
Bob Dickinson, managing director, 07970 161864,

[email protected]
Paul Hazeldene, contracts manager, 07903 961856,

[email protected]
To find out more
If you would like to find out more about how we can help develop your dream office space, give us a ring on 020 8405 0555 or send us a message.