MEES regulations: unlawful tenancies if EPC rating below E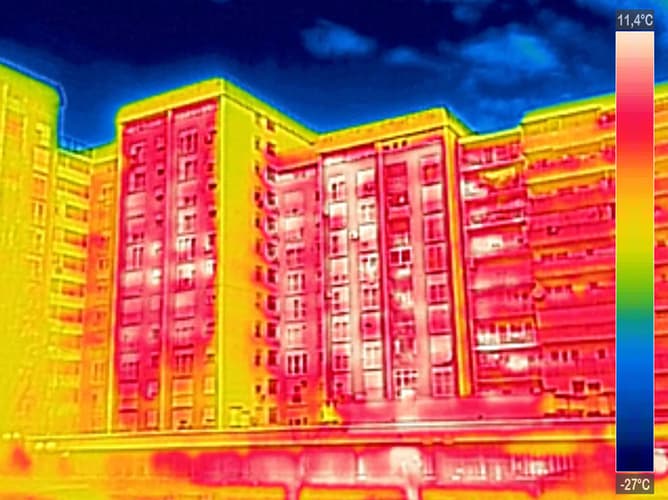 On 1st April 2018 it became unlawful under the MEES (minimum energy efficiency standards) regulations to grant a new tenancy where the EPC rating is below E, unless an exemption has been registered. This also applies to lease renewals.
MEES will be extended to apply to all leases, including existing leases, where an EPC is required, from 1st April 2023.
The regulations apply to commercial and domestic properties, but we will focus on commercial in this article.

An overview of MEES
MEES applies to England and Wales, but there are similar regulations in Scotland - Action on Carbon and Energy Performance' (ACEP).
MEES is designed to improve energy efficiency and work towards the UK's target of "close to zero" CO2 emissions from all buildings by 2050. Those buildings with F and G EPC ratings will have to be brought up to a minimum of E.
MEES applies to buildings that need an EPC under current regulations, but it cannot be assumed that listed buildings will automatically be exempt. It does not apply to very long (99 years or more) or very short lettings.
However, there are some circumstances when the landlord can apply for an exemption. These exemptions are valid for five years and include:
If third party consents are not available
If making the changes to comply would devalue the property by 5% or more
If the landlord has already implemented all cost-effective measures but did not reach the E rating
To be valid – and avoid fines of up to £160,000 – the exemption must be registered on a central register.
Property sales and new leases
Exemptions cannot be transferred to a buyer. However, a new landlord of a non-compliant property will have six months to improve the property or demonstrate an exemption.
With effect from 1st April 2018, a landlord renewing or granting a new lease will need to ensure the E rating before the lease is granted. If the landlord had no choice about granting the lease, he may be eligible for a six-month grace period to comply.
As mentioned above, new leases of 99 years or more are not included in the MEES regulations. However, if the new tenant decides to sub-let, then they, as the landlord under the sub-lease, would need to ensure the property had an EPC rating of E or higher or prove an exemption.
What steps can landlords take
If you own or manage a property with a rating of F or G, you may find that the property becomes impossible to market without upgrading, and the value of the property will be lower, potentially causing problems for secured lending. There may also be implications for dilapidations assessments.
We have renovated many spaces to bring them up to scratch from a number of angles, often turning many into a silk purse in the process!
Please contact us for a review of your property and evaluation of what cost-effective options are available to improve the EPC rating.
To find out more
If you would like to find out more about how we can help develop your dream office space, give us a ring on 020 8405 0555 or send us a message.