Croydon's New South Quarter: seven facts to stoke pub-quiz envy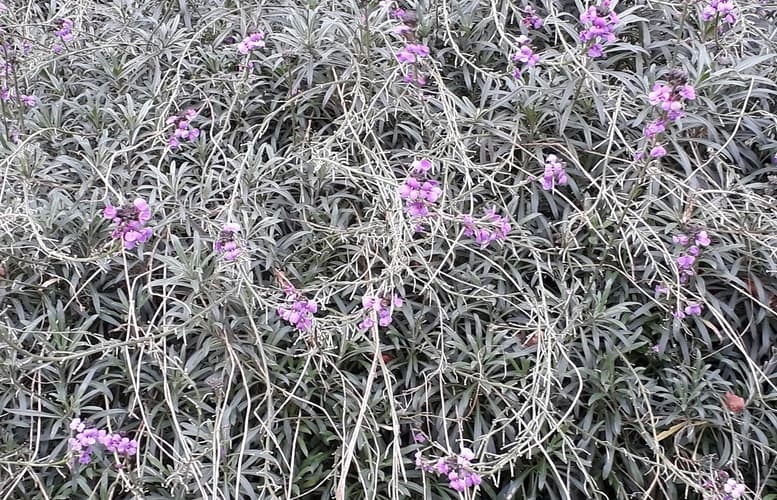 Croydon's New South Quarter – news to you? (Not to be confused with New South Wales, home to Bondi Beach and the common brushtail possum.) Amaze your friends and stir envy among the pub-quiz team with your knowledge of the neighbourhood next to Purley Way, a short tram ride from Croydon town centre.
1. From a distance…
… there is harmony, to cite the fine song covered by Bette Midler.
In this case, downtown Croydon. It's a 10-minute stroll from Wandle Park tram stop, the heart of New South Quarter, across the park (no prizes for what the park's called). On the way, take in the bandstand, a community garden and yes, mallards. Dragonflies and damselflies make their appearance in summer.
The proposed One Lansdowne Tower, set to be the second-tallest in Britain, will add to a skyline that already includes the colourful Saffron Tower near West Croydon station.
The Daily Telegraph cited the 43-storey building in an April 2017 article headlined "London's 18 Ugliest Buildings"; yet a few months later, the tower on Wellesley Road didn't make the shortlist for Building Design's Carbuncle Cup.
© London Borough of Croydon/Jack Oughton 2018. Image courtesy of the Museum of Croydon
2. Out of stock
Adjoining that tram stop by the park is a new housing development – no units remaining apparently – with the towers of Ikea only a Swedish meatball's throw away. No surprise that Barratt mentions Wandle Park's outdoor gym. There's also a skate park and ball court right by the tram stop.
If the walk to and from central Croydon isn't for you, it's a mere 5-minute ride on the tram to this neighbourhood, where IRS's new offices are located. Easy enough to miss your stop if you're browsing through our case studies about redesigning workspace, managing relocations and more besides.
3. Watch them go
The six cooling towers of Croydon A power plant were a local landmark until their demolition in 1974. Associated Press footage shows them warp and topple in a video on YouTube, a crowd of onlookers penned in safely in the park.
The nearby Beddington Sewage Farm is also a thing of the past, tracing its history to the early 1900s. Don't be so downcast. There's plenty of interest left in the area, whether it's the shops on the Purley Way or nearby green space. Ikea and Valley Park are 3 minutes further along on the tram, while Waddon Ponds are about 10 minutes away on foot.
Back in the mists of time, the much larger Wandle powered a water-driven corn mill – part of the millpond remains in Waddon Ponds to this day.
4. Neighbours
Everybody needs good ones. While there's no shortage of new or recent construction, New South Quarter has its fair share of old housing stock too.
Do you ever want to go back in time? The Museum of Croydon tells us, via Ward's Croydon Directory from 1908, that George Bloomfield and Edmund Oram lived next to each other on NSQ's Jennett Road. Did they tip their hats in greeting and swap small talk about the weather: "Might clear up later?"
Or perhaps one asked the other, gathering his scarf against the record winter cold, if he'd seen that article in The Daily News about a judge who didn't understand a "duck-shover" meant an unscrupulous person who wangled goods on credit.
The front page of that paper suggests that suing each other for libel was very popular at the time. Among the advert's claims: Edward's Desiccated Soup contains no yeast or gelatine.
In the present day, at IRS we'll happily raise our hats to the team from Croydon Chamber of Commerce, whose office is a stone's throw away in Weatherill House. That's also home to Start-Up Croydon, which supports new and growing businesses. We hope to get to some of their events.
5. Retail therapy
When we need a cup of sugar and Sainsbury's seems too far away — it is, after all, beyond Argos and TK Maxx in the adjoining Purley Way Centre, we may even call on our client Arnold & Baldwin. The chartered surveyors and valuers will be able to see us coming partly thanks to the mezzanine floor we installed for them.
"Outrage over bid for new shopping centre," a 1987 headline in the Croydon Comet shrieks. Who knew the Purley Way out-of-town development faced such opposition?
6. Industrial heritage
The sun glints on the rusting blue frame of the gas holder near Waddon Marsh tram stop, a short stroll in the direction of Ikea's brick chimneys. Catch the gas holder while you can; others have been dismantled, including in Birmingham and Northampton.
You may also spot the Rolls Royce sign on the industrial plant facing the track, part of Croydon's Factory Lane waste and recycling centre.
© Brian McGee 2018
7. Bill & beverages
From the twin towers of Ikea to the tramlines via local green space, at IRS we're pleased to call New South Quarter our new headquarters.
Writer Bill Bryson mentions the excitement generated by a hot beverage in the UK. Whether tea or coffee is your poison, we're looking forward to seeing you before too long in New South Quarter.
Who knows, we may even test your recall of these New South Quarter facts …
To find out more
If you would like to find out more about how we can help develop your dream office space, give us a ring on 020 8405 0555 or send us a message.